Jameela Jamil is done with body shaming.
"The Good Place" actress recently created an Instagram account where people can come together and celebrate body positivity and what self-worth means to them.
Jamil's first post on the @i_weigh account was a mirror selfie with the message: "I weigh: Lovely relationship. Great friends. I laugh every day. I love my job. I make an honest living. I'm financially independent. I speak out for women's rights. I like my bingo wings. I like myself in spite of EVERYTHING I've been taught by the media to hate myself about."
The bio for the account reads: "Hi I'm @jameelajamil this is my 'I Weigh' movement. For us to feel valuable and see how amazing we are, and look beyond the flesh on our bones."
She also posted the image on her personal Instagram page, saying it caused her to receive "a mad wave" of images of "amazing women posting their own back to me in our revolution against shame and self hatred over our looks, perpetuated by the media."
Jamil then encourages others to keep sending her photos to the @i_weigh account because she's "fucking tired of seeing women just ignore what's amazing about them and their lives and their achievements, just because they don't have a bloody thigh gap."
"Please follow the account so we can start this revolution properly and make the fashion and media industry see how many of us are DONE with this shit," the caption also says.
"I Weigh" currently features over 200 photos with all sorts of user-submitted photos that powerfully tell the story of how dozens of individuals view their own self-worth.
Jamil has long been a proponent for body positivity in the media, with the initial idea for "I Weigh" being launched after she called out the backlash received by the Kardashian-Jenner sisters.
Jamil shared another photo of herself on the "I Weigh" account where she's holding up two middle fingers, accompanied by the caption: "I am just done with women not seeing how amazing they are because they don't meet society's beauty standards."
Related
Before You Go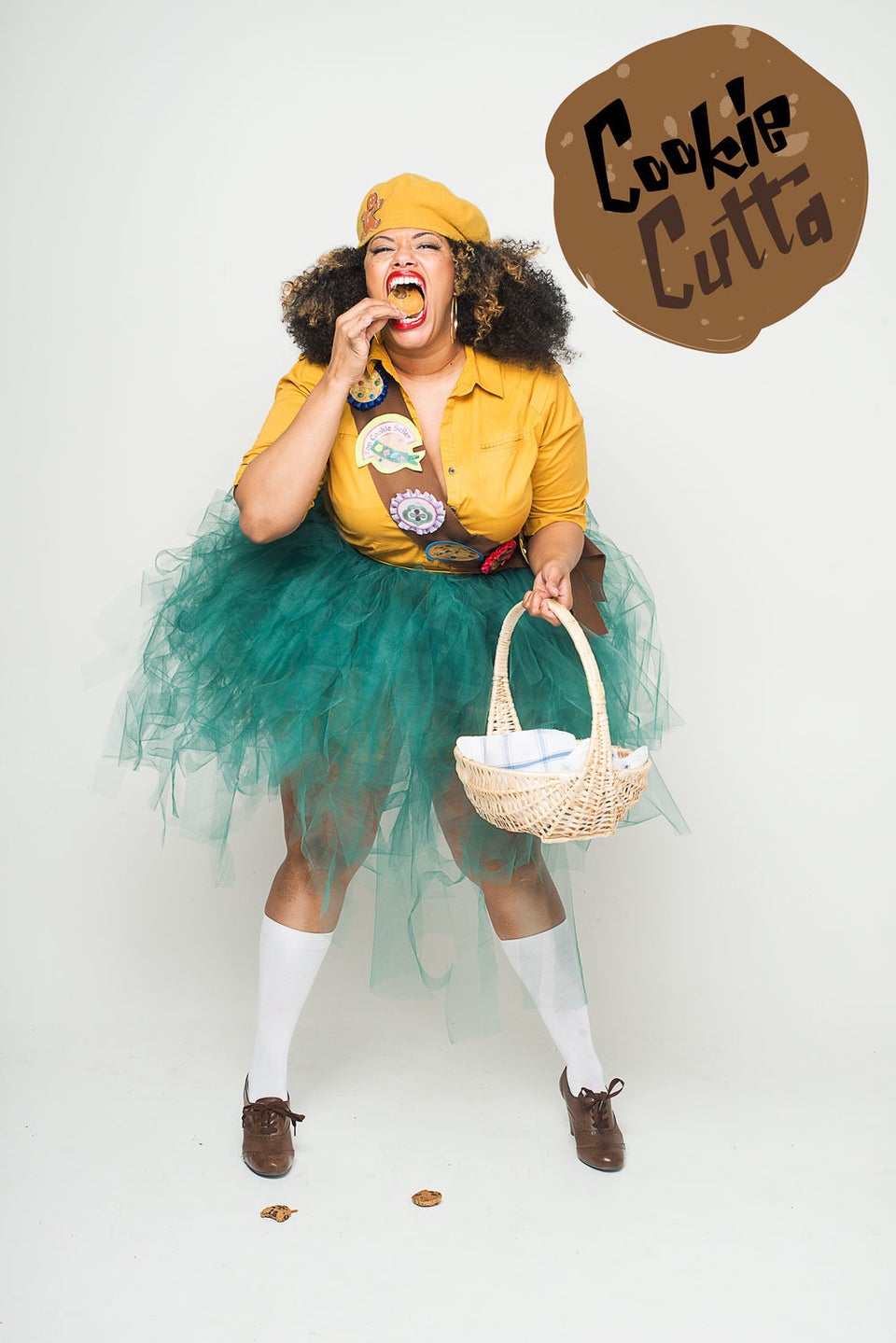 Meet The Real-Life Superheroes Fighting In The Name Of Body Positivity
Popular in the Community