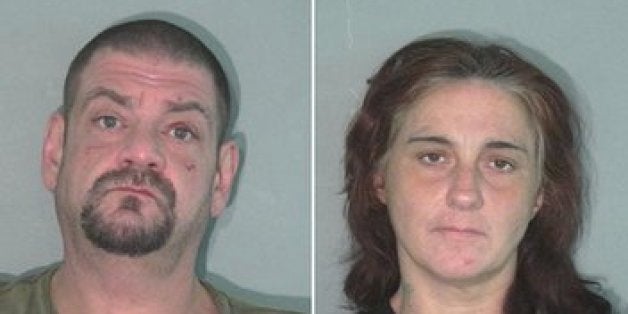 Two residents of a Florida retirement village didn't seem to be that tired when they were arrested for public sex.
Charm Gilbert, 40, and James Adams, 47, were arrested Wednesday morning after a witness reported "two naked people making out" on top of an electrical box.
The box was located in The Villages, a retirement community of around 100,000 located in Sumter County, Florida.
Deputy Christopher McPeters, who responded to the call, said that when he approached the couple, Gilbert was lying on the box "with her legs spread open" and her breasts exposed. She wasn't wearing her shorts and underwear.
Adams allegedly told the officer that he and Gilbert had been having sex at the location "due to them not having any other place to go," according to Villages-News.com.
Both suspects live within two miles of their alleged sex spot, the website reports.
Adams and Gilbert were taken to the Sumter County Detention Center and each charged with indecent exposure and disturbing the peace. They were later released on $1,500 bail.
This is the second time Gilbert has been in trouble this year. Villages-News.com reports that on July 30, she was accused of stealing a case of beer from a convenience store with another man and fleeing in a golf cart.
This is also the second time this year that someone has been arrested for public sex at The Villages, which bills itself as "Florida's Friendliest Retirement Community."
In June, Margaret Ann Klemm, 68, and David Bobilya, 49, were charged with indecent exposure and disorderly conduct after being allegedly caught having sex against the Bait Shack hut.
Following that arrest, the Daily Mail launched a much-needed investigation into life inside The Village and found, among other things:
— There are "ten women to every man" and there's a black market for Viagra in the community of 100,000 residents.

— "All of the women work hard to look good... Turn your back for a minute and someone will try to steal your husband," said resident Belinda Beard, 62.

— Contrary to what your standard calendar would have you believe, "every night is Saturday night," according to author and expose-er, Andrew Blechman.

— A local bar is selling a "Sex on the Square" cocktail in honor of the arrested couple.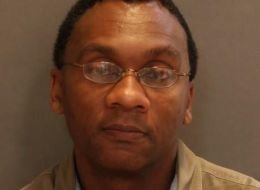 Over-Exposed
Popular in the Community