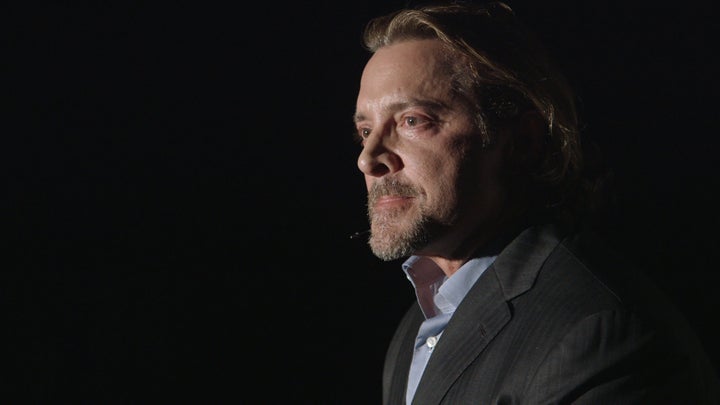 In 2011, James Arthur Ray went to prison wondering what he'd done to deserve it. As he arrived in shackles, inmates familiar with his public downfall hurled expletives and death threats at him. He spent time in solitary confinement and a psych ward -- both, he says, for his protection. By the time Ray's two years behind bars ended, his "arrogance and ignorance and bullshit started to peel away."
Today, Ray promises he is a "better man" for having risen to the top and then plummeted. But how does someone of his notoriety -- someone who, in a sense, is a casualty of the aggrandized American dream -- rebuild his legacy?
"If all I knew about me was what has been put in the press, I wouldn't like me very much," the 58-year-old Ray said. "I just wouldn't."
After dipping in and out of poverty throughout his Oklahoma childhood, Ray got rich off the pop spirituality that has prospered as organized religion has declined. Oprah brought it to television, The Secret turned it into a best-seller, and Tony Robbins' retreats made it a flesh-and-blood ritual. For Ray, his teachings were a calling. To those who burned through his books, attended the workshops he led and subscribed to his proselytizing about "harmonic wealth" and "spiritual warriors," they were a lifestyle.
But Ray's habits -- featured on "The Oprah Winfrey Show" and in the 2006 movie based on The Secret -- weren't so highly effective when his empire came crashing down in 2009. At $10,000 a pop, Ray's multi-day retreats aimed to help participants overcome adversity by challenging their comfort zones. The agenda included fasting, intense meditation and limit-testing physical activities. That October, two people died of heatstroke during a chaotic, two-hour endurance test that Ray conducted inside a sweat lodge in an Arizona desert. A third died of organ failure about a week later. Ray was acquitted of manslaughter charges but sentenced to two years in prison on counts of negligent homicide. His business, worth $10 million, perished overnight.
Last week, Ray's effort to mount a renaissance began. "Enlighten Us: The Rise and Fall of James Arthur Ray," a CNN Films documentary directed by Jenny Carchman, premiered at the Tribeca Film Festival in New York. Carchman, who co-directed HBO's "One Nation Under Dog," pitched the movie to Ray as he began his second year in prison. As he tells it, she wanted to depict Ray's "comeback" attempt.
"Enlighten Us" tracks Ray's professional origins as an AT&T ladder-climber delivering motivational talks based on Stephen Covey's popular 7 Habits of Highly Effective People. He devoured spiritual teachings -- quantum physics, Joseph Campbell, Hindu mysticism -- and apparently found his purpose during a 10-day trek through the Sinai desert. That calling became James Ray International.
For those who bought into them, Ray's charismatic, sometimes aggressive lectures about self-fulfillment could inspire proverbial religious experiences. Like any good businessman, he upsold audiences at the end of presentations, creating a small legion of disciples to whom he became a guru -- a word that many media outlets adopted when reporting on the sweat-lodge deaths.
As these American dreams go, Ray's net worth eventually stretched into the "multiple millions," as he told The Huffington Post during a lengthy interview ahead of the "Enlighten Us" premiere. As for the "guru" narrative? Ray won't buy it.
It's been 20 months since Ray left jail, and he has accepted fault for the fatalities that occurred on his watch. Once his operations expanded, Ray was traveling some 200 days a year for speaking engagements. His staff grew, and he admitted to become increasingly reliant on aides.
"I could have done a better job of being In touch with the details and knowing the nuances and the ins and outs of all my events and activities," he said while reflecting on what led to the deaths. "I hired great people and trusted those people, and they are still great. It's on me because at the end of the day it's my responsibility. Could we have had better safeguards, and could I have been more knowledgeable? You bet. I wish I would have."
Ray did have knowledge of injuries at his previous retreats, however. In 2005, a New Jersey woman shattered her hand after she felt pressured to participate in a board-breaking exercise. (Ray settled a negligence lawsuit as a result.) That same year, a man became "irrational and violent" after four hours in one of Ray's sweat lodges. (Ray reportedly refused to call 911.) In 2009, three months before the sweat-lodge disaster, a Minnesota woman committed suicide while participants were instructed to simulate homelessness -- an incident that "Enlighten Us" does not address.
Ray's stature rose in spite of these controversies. In other words, he accrued more devotees. (A Toronto retreat that attracted a head count of 17,000 felt like a new rush of success.) And yes, he knew there had been injuries -- but only a "handful" among the "hundreds of thousands of people" he'd worked with. Plus, he said the 56 individuals who followed his leadership over the course of the five-day workshop that culminated in the sweat-lodge deaths had signed waivers outlining the risks in significant detail.
"I was very clear during this," Ray promised. "If you saw the release form, it said you might die."
What it probably didn't say was that New Age spiritualism, for all its wisdom and wonders, is a slippery slope. Subscribing to the philosophy of Deepak Chopra is one thing. Submitting to a guided getaway during which one's agency is essentially stripped in honor of self-improvement is another. It is human nature to seek a higher power, and even if Ray himself is not one, the inspiration he can provide easily becomes a temporary substitute. Yet, contrition aside, Ray maintained during our conversation that everyone who entered that sweat lodge should have known he actively encouraged clients to question his teachings.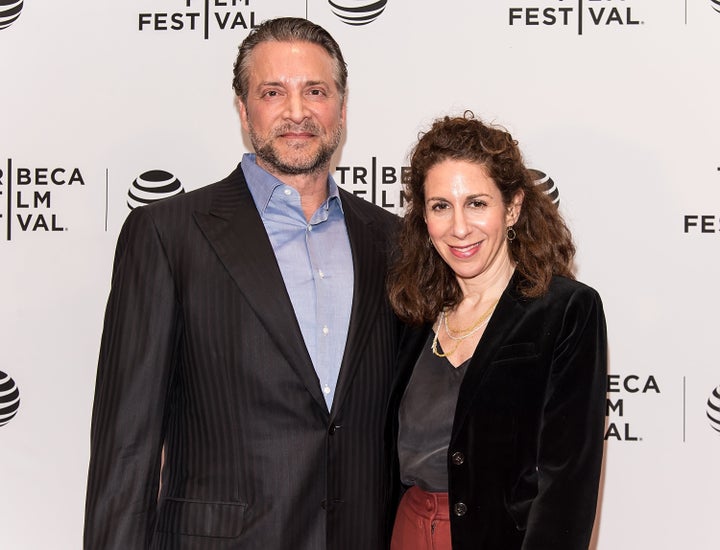 "Why do people skydive?" he asked. "Why do they bungee jump?" Because they want to experience a thrill that elevates their courage. But skydivers and bungee jumpers come prepared with a mental image of what they will experience, and they do so within a fixed environment. In Ray's eyes, the idea that the 56 people who entered the sweat lodge -- and many others beyond them -- would see him as a guru "makes no sense." If anything, he was a mere "guide." But disputing labels would have been irrelevant the moment the first person fainted. (Ray said it "doesn't matter" whether he believes he was wronged legally in the sentencing. "I've paid my dues." He is seen in the movie saying, "An accident occurred, and it was prosecuted as a crime.")
"These people were pursuing their own conscious awakening," he said. "They were on a heroic quest, in my opinion. I'd encourage anyone to watch the movie and make your own decision."
"Enlighten Us" -- to which Ray said he relinquished all creative control, as any documentary subject should -- doesn't feature on-camera interviews with the victims' families. "The film is well-done -- it just doesn't tell the full story," Ginny Brown, a social worker whose daughter Kirby died in the sweat lodge, said. Brown has since created an organization called SEEK Safely to "educate, empower and promote the public about the unregulated self-help industry." During a phone conversation with HuffPost, she pointed out that Ray was untrained in traditional Native American sweat-lodge practices and therefore unqualified to lead the ritual -- a fact that was reported in 2009 but isn't probed in the documentary. Had he been more schooled, perhaps Ray would have tended promptly to the many who passed out, hallucinated or vomited throughout.
Brown, who contacted the movie's director and had lunch with her upon first learning of the project, distributed literature about the organization outside of the Tribeca premiere where Ray walked the red carpet. She said she does not wish ill upon Ray. She simply wants pop-spirituality seekers to be more discerning.
"I lost three friends on my watch," Ray said. "They weren't just clients, because I'd spent a great amount of time over a five-day period with these folks. It's painful." He also lost, simultaneously, his "life savings," "reputation" and "liberty." So what exactly did Ray learn from his stint in prison?
"I was really doing a pity party," he said. "I was mad at God. I was basically being like, 'Fuck you, God, this is it. I've spent my life doing all these things and trying to help people, and this is what I get for it?' And the thought came to me, 'Wait a second. If you did all those things to be rewarded or protected, that's not the right reason.' It was a real awakening for me, and I really started to breathe differently. I shifted."
What will come of Ray's career is yet to be seen, but the shelf life of "Enlighten Us" has already been determined. Whereas many movies premiere at festivals in hopes of attracting a distribution deal with a studio, the documentary was already a CNN entity when Tribeca announced its lineup in March. It will air later this year. (Coincidentally, a doc about Tony Robbins is slated to hit Netflix in July.) That gives Ray an audience of home viewers who will absorb the comeback potential that "Enlighten Us" promotes. He'd be foolish not to see the potential business gain.
But for Ray, who has said the sweat-lodge deaths happened so he could "learn and grow," his teachings manifest in the form of this movie.
"I had another reporter ask me just last year, 'Why did you come back to this industry?'" Ray said. "I said, 'Three words: clarity of purpose.' I don't have a choice. I mean, theoretically I do. But to be my authentic self, this is who I am. I can convey that through the movie, and [I hope] people can watch that and come away and go, 'Well, shit. He went through all that and he still continues. Maybe I can get through foreclosure.' Foreclosure? Been there. Bankruptcy? Been there. Loss of friends? Been there."
Today, Ray supports himself by "coaching" entrepreneurs, both one-on-one and in groups. He said he has no plans to lead "fire walks, board breaks, arrow breaks or ropes courses" anytime soon. He certainly won't conduct another sweat-lodge ceremony. And Ray is "not even close" to the riches he once enjoyed.
"Very few people have all that happening at the same time. 'If he can do that, then maybe I can do this,'" Ray said. That's what he wants us to say after seeing the documentary. "That was my decision in doing the film."
Before You Go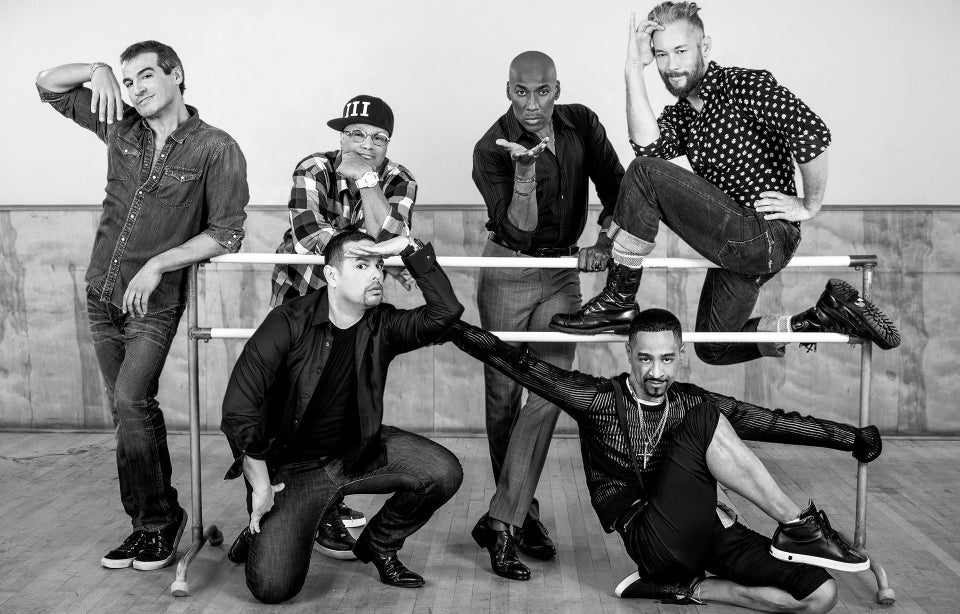 Best of Tribeca Film Festival 2016
Popular in the Community