James Blake wants society to have a more feminist view of art.
The musician, who has dated actor Jameela Jamil since 2015, said upon the release of his latest album "Assume Form" in January that "The Good Place" star was the "reason this album exists."
In an interview published Monday, Billboard asked Blake if Jamil "inspired" the album.
In response, Blake stressed that although Jamil "100%" inspired him, she also "helped make [the album]."
"She has an incredible musical instinct," Blake continued. "She's like a mini Rick Rubin in her own way. And … I'm not just saying this because she's my girlfriend. … She has a credit on the album itself. And it's not just a kind of shoutout. It's genuine, you know, work."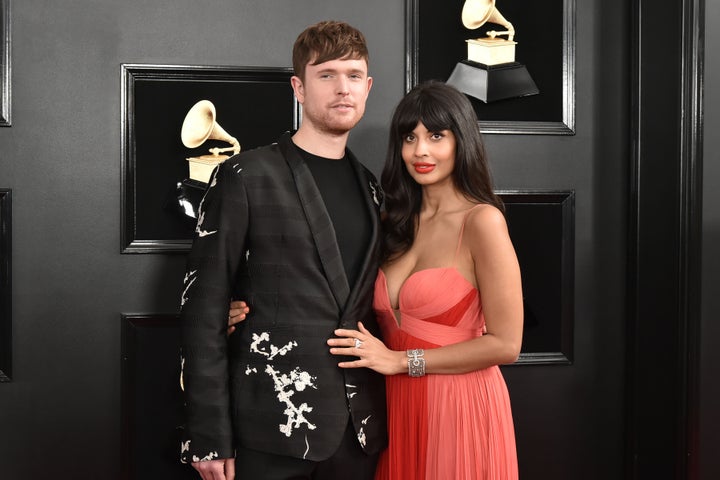 When the Billboard interviewer asked if Jamil joins him on tour, Blake made it crystal clear that his talented girlfriend is busy navigating her own successful life.
"She's busy speaking at the U.N. and doing way more important shit than going around with me," Blake said with a laugh.
After the interview was published on Twitter, Blake retweeted it Monday and emphasized his sentiments.
"Not just inspired it — she actually worked on it," Blake wrote. "I even said it in the interview, but people focus on 'inspired' because the idea of the 'muse' is so romantic and pervasive."
Blake didn't stop there. In another tweet, he pointed out that the female partners of male musicians typically act as "a sounding board" and offer the only "emotional support during the process." And sadly, they "almost invariably go uncredited, while majority male producers come in and make a tiny change to a track and they're Mr. golden balls."
Blake ended his thread by giving a shoutout to all the underappreciated muses out there.
Many people on Twitter — including musicians and people who work in the entertainment industry — loved the musician's remarks. And in turn, many pointed out contributions that women behind the scenes rarely get credited for.
Most importantly, it seems that Jamil herself seemed to wholeheartedly appreciate her boyfriend's stance.
Popular in the Community