From recording songs in the bathroom at Carrie Fisher's house and knowing the truth behind the mysterious cut on Ed Sheeran's face to possibly preventing World War III (for real), nothing about Blunt is exactly what you'd assume. Even the singer's world-renowned single, "You're Beautiful," is largely misinterpreted, as he explained to The Huffington Post.
"Everyone goes, 'Ah, he's so romantic. I want 'You're Beautiful' as my wedding song.' These people are fucked up," said Blunt, bluntly.
The success of Blunt's mid-2000s hit put the singer on the map and reportedly led to him having the U.K.'s best selling album of that decade, but it's also caused him a bit of frustration over the years. Some, like those people playing it at weddings, still don't seem to know what the song is actually about.
The singer said, "You get labeled with these things like, 'Oh, James Blunt. Isn't he just a soft romantic?' Well, fuck that. No, I'm not. 'You're Beautiful' is not this soft romantic fucking song. It's about a guy who's high as a fucking kite on drugs in the subway stalking someone else's girlfriend when that guy is there in front of him, and he should be locked up or put in prison for being some kind of perv."
Blunt has now released his new album, "The Afterlove," which is as surprising as the true meaning of that song — mostly because it doesn't sound like a James Blunt album, according to Blunt.
The singer said his previous albums were all related to each other and more "lyrically filtered," but for this, collaborators such as Sheeran and OneRepublic's Ryan Tedder inspired him to really "say something."
Blunt credits Sheeran and Tedder with helping him open up on the album about when "You're Beautiful" became a phenomenon and the backlash he received. He even pokes fun at it in his first single, "Love Me Better," saying, "Would've said you're beautiful, but I used that line before."
"We start off saying, 'OK, people say the meanest things. I've been called a dick. I've been called worse than that,' and I wanted to beep out the words, so you can put in your own word ... because then you'd probably do what rhymes with blunt," the singer said with a laugh.
He continued, "[As] we progressed, we [said] we should say things that are associated with being in the position I'm in. Legally, I'm barely allowed to say the word 'beautiful,' contractually obliged not to. So that's why we thought we'd mess around with it."
"Is it an annoying song? No, it's not, unless it's shoved down your fucking throat a shitload."
In past interviews, Blunt supposedly "confesses" that "You're Beautiful" became annoying. Now, more than a decade after its release, we asked about his real feelings toward the song.
Blunt explains he was "really lucky" to sing something people actually love.
"But too much of a good thing turns into a bad thing eventually, and it got a lot of airplay, and it doesn't take much to work out that kind of thing. I love hamburgers, but if you give me a hamburger for every meal I'm gonna tire of it," he said. "Is it an annoying song? No, it's not, unless it's shoved down your fucking throat a shitload."
He continued, saying that dismissing the song would be disrespectful to fans, "The fact that you and I are talking really is only because of that song. It's one of the highlights of the concerts. Not the highlight, but one of them, and for me it's a highlight because it's almost the end of the concert and nearly time for a beer."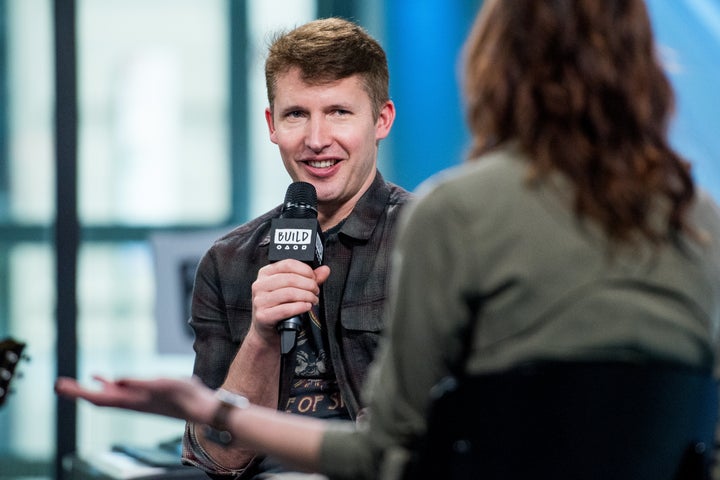 The singer hasn't revealed which of his ex-girlfriends his worldwide hit is about, and he tells us he never will because "that person never asked for that."
But if you are in the camp that finds the song "annoying," rest assured that Blunt won't catch eyes with another ex on the subway in order to write a follow-up anytime soon.
"The weird thing about the subway is no one looks at each other. So I play the O2 in London. It's a 20,000 capacity venue, and then I'll take the subway to my gig, and everyone's going to my gig, and no one looks at you. If anyone does, they say, 'Hey, you look exactly like James Blunt, only smaller.'"
Before You Go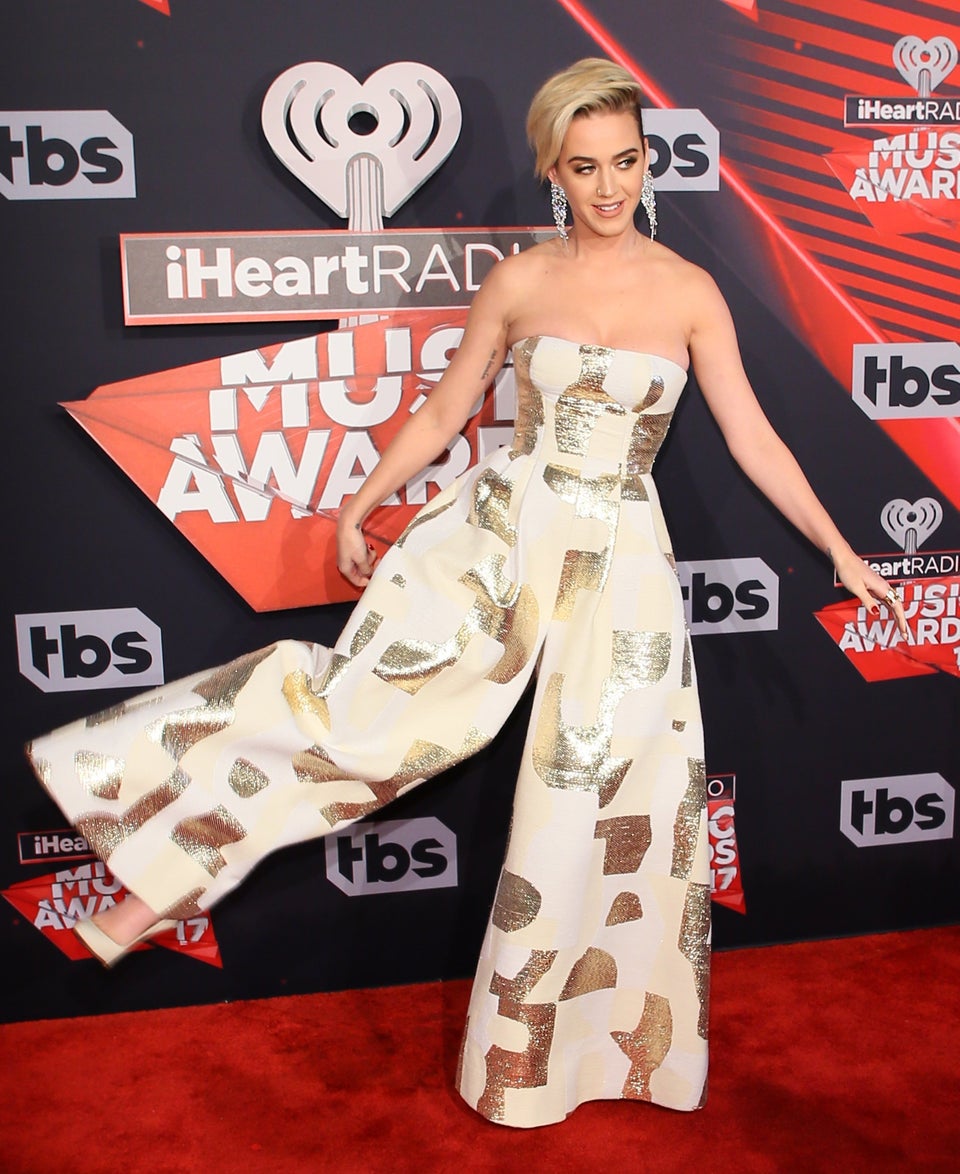 iHeartRadio Music Awards Outrageous Fashion
Popular in the Community