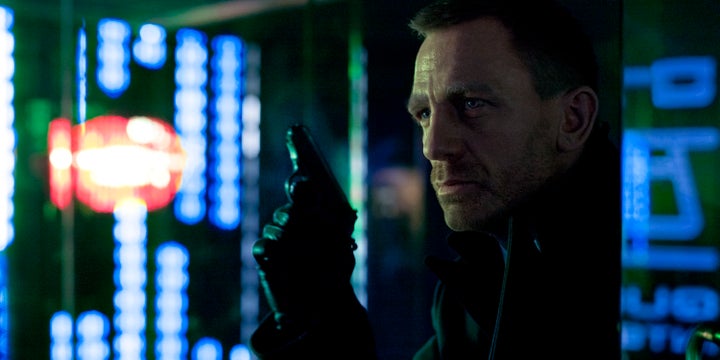 Is 007 switching from martinis to beer?
According to a report in Ad Age, James Bond (Daniel Craig) will be sipping Heineken in at least one scene in the upcoming spy flick, "Skyfall." On top of that, Craig will star in an ad for the Dutch beer directed by Fredrik Bond, with "Skyfall" helmer Sam Mendes serving as creative consultant.
"[Bond] is a perfect fit for us," Lesya Lysyj, chief marketing officer of U.S. importer Heineken USA, tells Ad Age. Lysyj added that the Ian Fleming-created character is the "epitome of the man of the world," which is also the name of the brand's global campaign.
Heineken has actually had a 15-year partnership with the Bond franchise, but this campaign -- which will also feature Craig on its packaging -- is the most high-profile one yet.
Sure, Heineken isn't as associated with Bond as, say, an Aston Martin, but it's not the only big-budget "spy" series its been involved with. The green-bottled beer was prominently featured in the third Austin Powers' movie, "Goldmember," when actor Mike Myers said, "Get your hands off my hiney." (Myers also did a Heineken commercial as Austin Powers.)
Either way, "Skyfall" hits theaters, with or without the vodka martinis, on November 9.
CORRECTION: Based on information provided to Ad Age by Heineken USA, a previous version of this article incorrectly reported that a new Heineken ad starring James Bond will be directed by Sam Mendes, director of the forthcoming Bond movie, "Skyfall." The spot will be directed by Fredrik Bond, with Mr. Mendes serving as creative consultant.
Popular in the Community