James Carville, a longtime adviser to Bill and Hillary Clinton and a media commentator, has joined the Ready For Hillary PAC.
In an email to be blasted out to the group's supporters later Thursday, Carville will say, "I'm not going to waste my time writing you about how great Hillary is or how formidable she'd be – you know it all already," according to the Post. "But it isn't worth squat to have the fastest car at the racetrack if there ain't any gas in the tank — and that's why the work that Ready for Hillary PAC is doing is absolutely critical. We need to convert the hunger that's out there for Hillary's candidacy into a real grassroots organization."
Carville ran former President Bill Clinton's against-the-odds 1992 campaign to win the Democratic nomination and ultimately the presidency, and served as an adviser for Hillary Clinton's 2008 presidential campaign.
Carville's addition signals that the group is serious about supporting a potential Clinton candidacy for president in 2016, though Clinton herself will likely not declare for many months. The group has three full-time staffers, but plans to open an office, start a digital operation and embark on a fundraising effort. Clinton is at a huge advantage in the 2016 money race, since big Democratic donors are holding out for her to enter, handicapping potential rivals.
The former secretary of state has not announced a run yet, and has kept a low public profile since leaving office in January. She has only recently restarted public speaking, giving a speech Tuesday on international women's rights at the Kennedy Center in Washington at the Vital Voices Global Leadership Awards, and is speaking Friday in New York on a similar subject.
UPDATE: Ready For Hillary released Carville's full email later Thursday morning:
There hasn't been a presidential election in my lifetime when Democrats have been as united behind a potential candidate as we are today. The enthusiasm and hunger for a Hillary Clinton Presidency is unlike anything I've ever seen.

So I'm not going to waste my time writing you about how great Hillary is or how formidable she'd be – you know it all already.

But it isn't worth squat to have the fastest car at the racetrack if there ain't any gas in the tank -- and that's why the work that Ready for Hillary PAC is doing is absolutely critical. We need to convert the hunger that's out there for Hillary's candidacy into a real grassroots organization.

Hillary had to give up all political organizing activities when she became Secretary of State. That means it's up to us to build this thing from the ground up.

The fact of the matter is that political campaigns have changed. The Obama campaign connected with people in ways that have never been done before in American politics – and one of the things that made it possible was that they never stopped organizing after 2008.

Over four full years, they amassed an unbelievable grassroots network – and used tools like Facebook to mine data and make sure that if they had an undecided voter in the Marine Corps, there'd be a retired sergeant on the phone asking for his vote.

We owe it to Hillary to start putting the building blocks of her campaign together now. The modern political campaign demands it.

Thanks so much for your support,

James Carville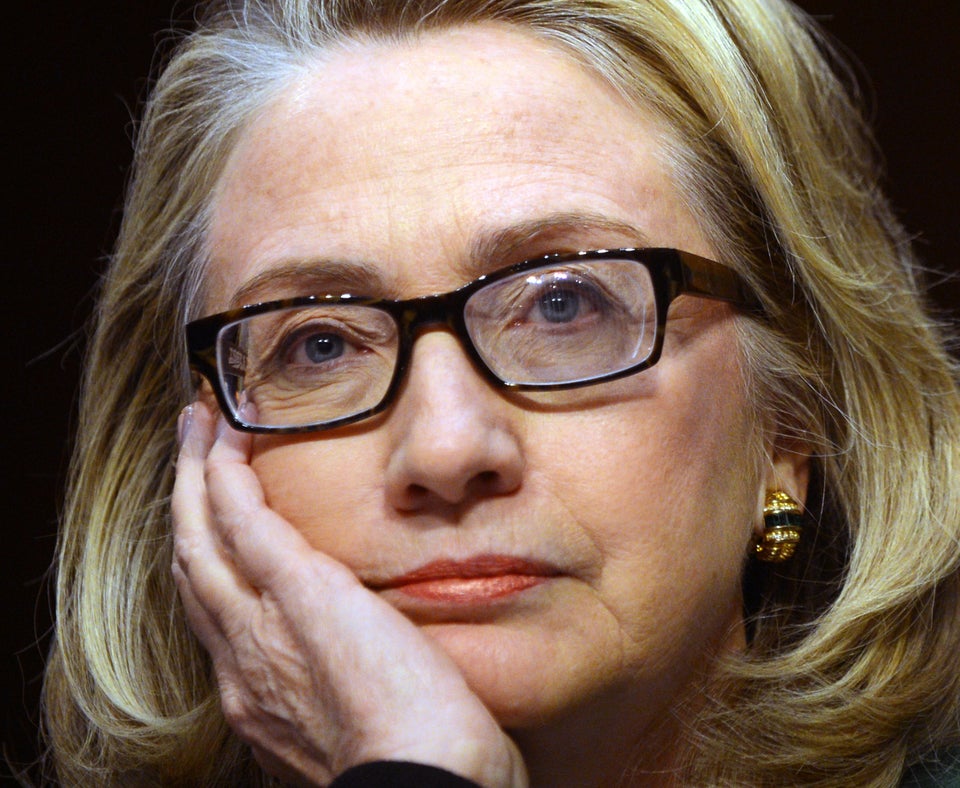 Hillary Clinton Benghazi Testimony - The Faces
Popular in the Community