James Carville, the well-known political adviser to former President Bill Clinton, is a bit baffled that more donors have given to Sen. Bernie Sanders (I-Vt.) than to Hillary Clinton, especially given the former secretary of state's résumé.
"I don't mean to be cranky, but what in the hell is that all about?!," Carville wrote in a fundraising email for Clinton Saturday. "We've got the best chance we've ever had to put a woman in the White House, and oh, by the way, she just happens to be the most qualified candidate maybe since General George Washington himself!!"
The number of contributions to the Sanders campaign topped 3 million as of Saturday morning.
Clinton has had a remarkable amount of experience to prepare her for the presidency. Before serving as secretary of state during President Barack Obama's first term, she served as a U.S. senator representing New York for eight years and as first lady of the United States before that. Sanders also has a wealth of political experience: he was elected the mayor of Burlington, Vermont, in 1981, served in the U.S. House of Representatives for over a decade and was elected to the U.S. Senate in 2006.
Washington served as the commander in chief of the continental army and president of the 1787 constitutional convention.
According to HuffPost Pollster, which aggregates publicly available polling data, the race between Sanders and Clinton is extremely close in Iowa ahead of the state's caucuses on Monday.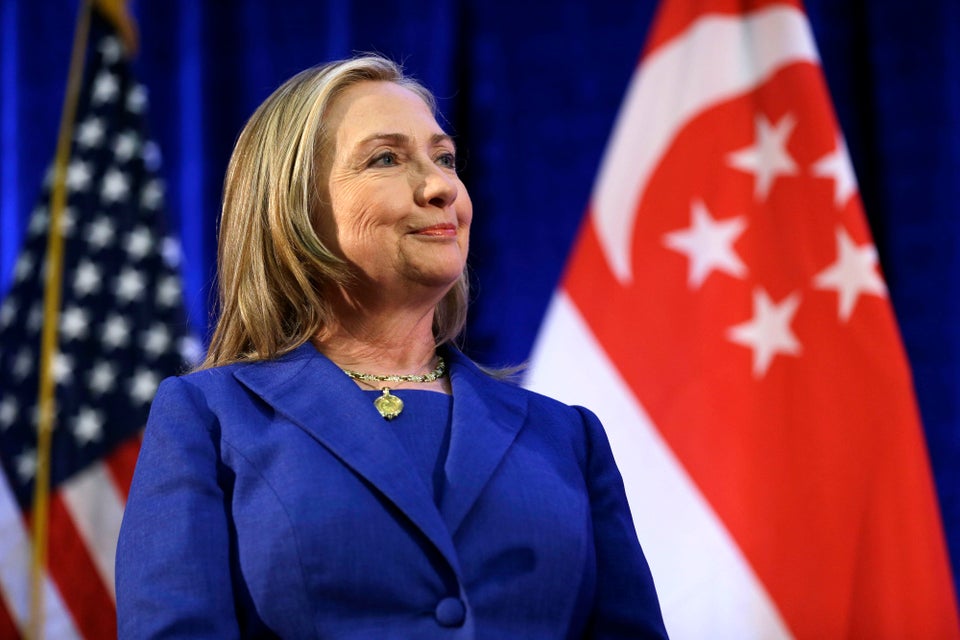 Hillary Clinton
Popular in the Community