The 17-year-old, who will appear in campaigns for CoverGirl's newest mascara, "So Lashy," told DeGeneres that many members of his family mistook him for transgender when he first expressed an interest in wearing makeup ― not that there's anything wrong with that, of course.
"Men in makeup, obviously, is a very new concept. It has not been widely accepted in the past," Charles, who identifies as gay, said. Noting that it "took a lot of explaining and a lot of understanding," he said that his family was "incredibly" supportive in the end.
"There was definitely people who weren't accepting right away," he said. "I definitely was pretty dramatic on Twitter. I was very immature ― who isn't at age 12, let's be real ― once I kind of figured myself out and grew as a person, I now have a ton of different friends and learned who I was."
The New York teen began wearing makeup only a year ago, and shot to viral fame when he posted his senior photos on his Instagram account in September.
Last month, the CoverGirl brand praised Charles as a "boundary breaker" in announcing the "So Lashy" campaign.
"One year ago, he boldly chose to launch his Instagram to the world," a company representative wrote in a statement, "using transformative, dynamic makeup looks to showcase the many facets of his personality, serving as an inspiration to anyone who might have been afraid to do the same."
Before You Go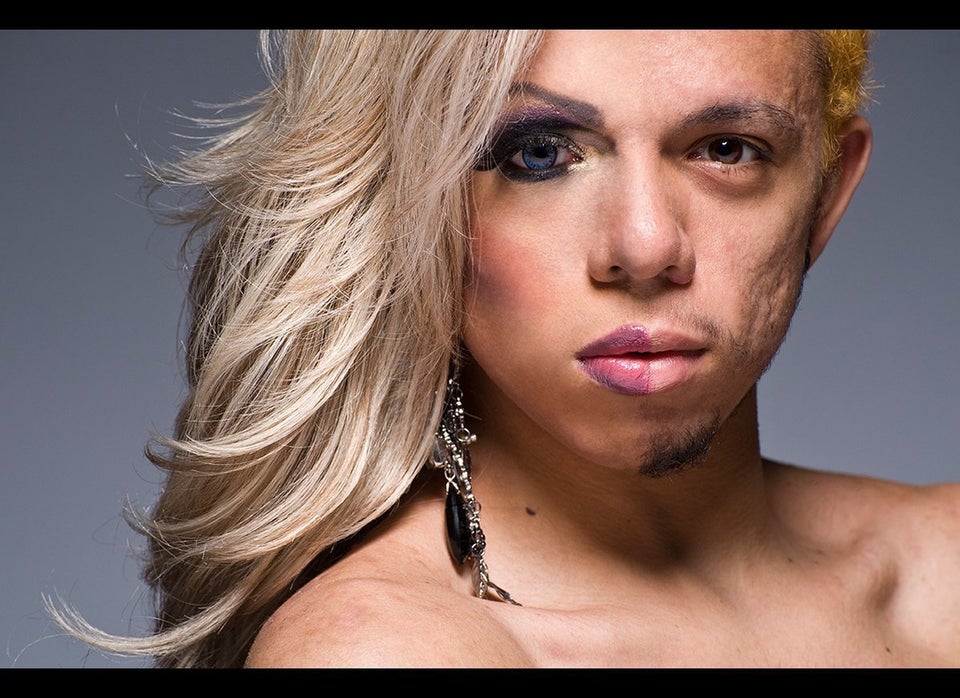 Leland Bobbé's Half-Drag Portraits
Popular in the Community