"I found this downright scary and disturbing," the former director of national intelligence said on CNN.
Clapper told host Don Lemon Trump's performance Tuesday night was not necessarily a surprise, but further proof to him that the president's fitness to serve is questionable.
"This behavior and this divisiveness, and the complete intellectual moral and ethical void that the president of the United States exhibits ... How much longer does the country have to ― to borrow a phrase ― endure this nightmare?" he said.
Most of all, Clapper said, he worries about Trump exercising the power of the presidency.
"I worry about frankly the access to nuclear codes. In a fit of pique, if he decides to do something about Kim Jong Un, there's actually very little to stop him," he said, referring to the threats Trump made to the North Korean dictator this month.
"The whole system is built to ensure a rapid response if necessary," Clapper added. "So there's very little in the way of controls over exercising a nuclear option, which is pretty damn scary."
Clapper has been a vocal critic of the president since his term concluded on January 20. In July, he joked to an audience at the Aspen Security Forum that Trump was trying to "make Russia great again."
Check out the full interview in the video above.
Before You Go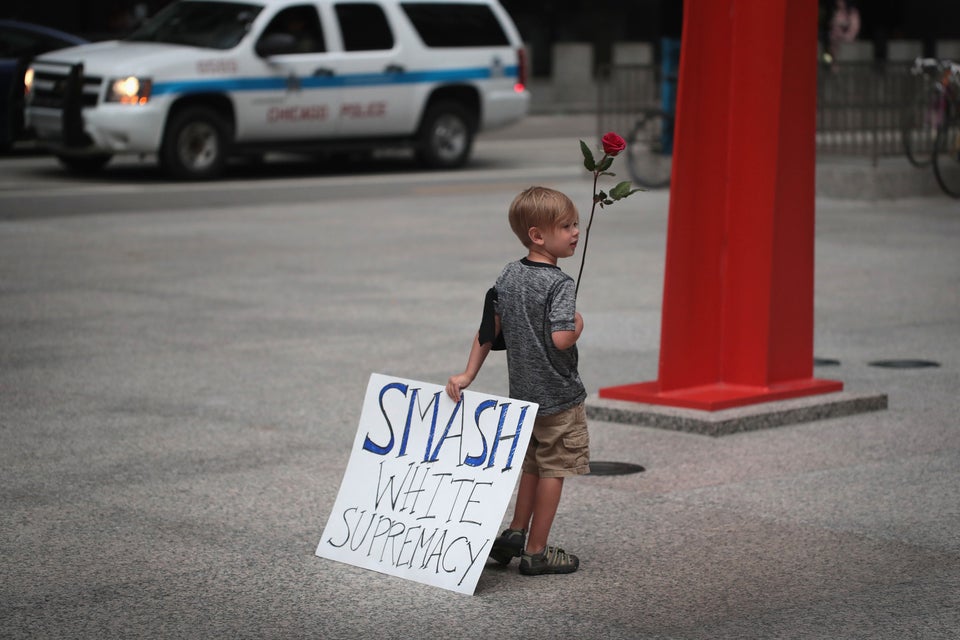 Powerful Signs From Charlottesville Protests Across The U.S.
Popular in the Community