James Clapper, the former director of national intelligence, said Sunday that Donald Trump's presidential campaign was not wiretapped under his watch.
"For the part of the national security apparatus that I oversaw as [director of national intelligence], there was no such wiretap activity mounted against the president-elect, at the time, as a candidate or against his campaign. I can't speak for other Title III-authorized entities in the government, or a state or local entity," Clapper told NBC News' Chuck Todd on "Meet the Press."
Clapper added that he would have known if the FBI had obtained a warrant from the FISA court to eavesdrop on Trump's campaign over suspected illicit contact with Russian officials.
"I can deny" that the FBI obtained such a warrant, Clapper said.
Clapper was responding to Trump's claims on Saturday morning that then-President Barack Obama personally ordered the wiretapping of Trump's campaign headquarters in Trump Tower. Trump did not cite any evidence to support his claims.
Clapper also said Sunday that during the time he was director of national intelligence, the intelligence agencies did not possess any evidence that "had any reflection of collusion between members of the Trump campaign and the Russians."
But the FBI or another agency could have obtained such evidence since Clapper's departure at the end of the Obama administration in late January, he noted.
"This could have unfolded or become available in the time since I left the government," Clapper said.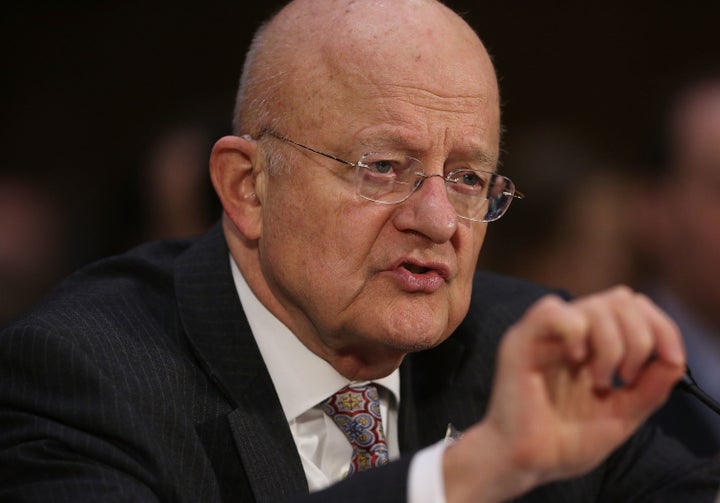 Sen. Mark Warner (D-Va.), vice chair of the Senate Select Committee on Intelligence, said Sunday that he, too, didn't know of any such FISA court order.
"I'm not aware of any FISA court order regarding Trump Tower," Warner said on CBS News' "Face the Nation."
Warner declined to rule out the possibility, however, that law enforcement had obtained a warrant to surveil Trump and his associates in some other capacity.
"I'm not going to get into what ongoing investigations the FBI might be taking," the senator said.
CNN national security commentator Mike Rogers, a former Republican congressman from Michigan who had chaired the House Intelligence Committee, said he was puzzled by the president's accusation.
"I don't understand why they did it," Rogers said Sunday. "He just put another quarter in the conspiracy parking meter. They have extended this story for a week, two weeks. Makes no sense to me whatsoever."
The story has been updated with comment from former Rep. Mike Rogers.
Calling all HuffPost superfans!
Sign up for membership to become a founding member and help shape HuffPost's next chapter
BEFORE YOU GO
PHOTO GALLERY
Trump's First Speech To Congress