President Barack Obama on Monday announced that Director of National Intelligence James Clapper will establish a review group designed to assess the nation's intelligence gathering and surveillance capabilities.
Obama announced the creation of an "independent group" of "outside experts" to review privacy issues raised by the nation's surveillance programs during a Friday press conference. "We're forming a high-level group of outside experts to review our entire intelligence and communications technologies," he said, adding that the group would "consider how we can maintain the trust of the people, how we can make sure that there absolutely is no abuse in terms of how these surveillance technologies are used."
"The Review Group will assess whether, in light of advancements in communications technologies, the United States employs its technical collection capabilities in a manner that optimally protects our national security and advances our foreign policy while appropriately accounting for other policy considerations, such as the risk of unauthorized disclosure and our need to maintain the public trust," Clapper said.
Sen. Ron Wyden (D-Ore.) asked him if the NSA collects "any type of data at all on millions or hundreds of millions of Americans."
He responded "No," but added, "There are cases where they could inadvertently perhaps collect, but not wittingly."
When that statement was later revealed to be false, he told NBC News that "I responded in what I thought was the most truthful, or least untruthful, manner."
Wyden, a member of the Senate Intelligence Committee, responded to the establishment of the board in a statement to HuffPost:
"The creation of an independent board to assess the Intelligence Community's surveillance authorities and capabilities is one part of ensuring that the security and civil liberties of Americans are protected. That board must be able to take an unbiased look at intelligence gathering and surveillance practices so that the Congress and the public can be confident that an honest and straight-forward review is taking place," he said. "It is my hope that DNI Clapper will take just such an approach to establishing this review panel, because anything less will do little to improve the confidence the public has in the Intelligence Community."
CORRECTION: An earlier version of this post said that Clapper will lead the group. Caitlin Hayden, a spokeswoman for the National Security Council, said that would not be the case.
Instead, Clapper will be "establishing the group," Hayden said, meaning he will provide it with a formal existence. Clapper will not choose its members, as multiple news outlets have reported. That task will be left to the White House. Clapper will consult with the group and assist it when it needs access to classified information or security clearances, Hayden said, but he will "not be on the panel."
When the group reaches its conclusions it will brief the president. It is required to do so within 60 days of its formation and no later than Dec. 15, 2013.
Before You Go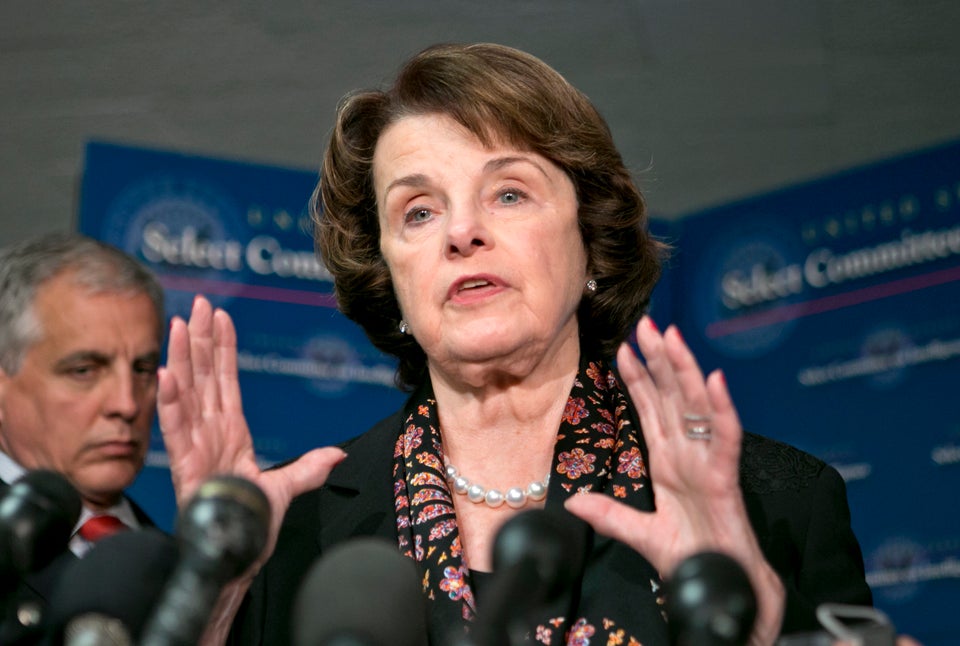 Politicians React To NSA Collecting Phone Records
Popular in the Community