The House Republican chairman with oversight of border issues said Tuesday that it was "a mistake" that former President Donald Trump didn't bomb meth labs in Mexico, an idea so extreme that even Trump wouldn't confirm he reportedly said this behind closed doors.
Rep. James Comer (R-Ky.), the new chairman of the House Oversight and Accountability Committee, said during an appearance on "Fox and Friends" that it was too bad that Trump didn't launch a military attack on Mexico, a longtime U.S. ally, to try to stop drug traffickers.
"One of the things we learned post-Trump presidency is that he had ordered a bombing of a couple of fentanyl labs, crystal meth labs, in Mexico, just across the border and for whatever reason, the military didn't do it," said Comer. "I think that was a mistake."
In 2020, Trump allegedly proposed firing missiles into Mexico to his then-Defense Secretary Mark Esper, who wrote about it in his book, "A Sacred Oath: Memoirs of a Defense Secretary in Extraordinary Times." Esper, stunned, said Trump suggested this several times, telling Esper he believed "no one would know it was us" so they could keep it a secret.
When asked later if this was true, Trump said only, "No comment."
A Comer spokeswoman did not respond to a request for comment on why he thinks it would have been a good idea to attack Mexico.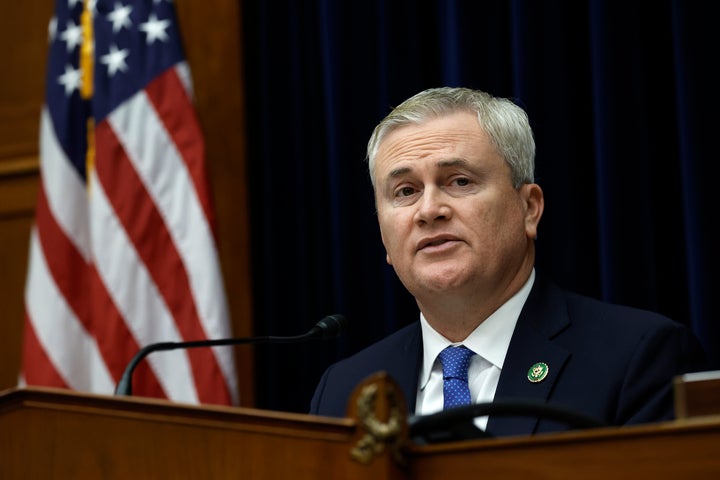 Comer also called for keeping a military presence along the southern border — both on the U.S. and Mexican sides.
The GOP chairman's extreme pronouncements are part of a bigger push by House Republicans to appear tough on border issues. It's all so jumbled, though, that Comer may have forgotten that he proposed cutting off all funding for border security just a few months ago.
Comer's comments come a day before Republicans on his committee are set to hold another subcommittee hearing on disrupting crime at the border.
Popular in the Community