The request signals that Republicans are serious about reviving Trump's accusation that Biden pushed for the firing of a Ukrainian prosecutor in order to benefit a Ukrainian company that employed his son Hunter Biden. It's a dubious claim that could become the centerpiece of a Republican effort to impeach the president. House Speaker Kevin McCarthy (R-Calif.) announced Tuesday that he had directed his colleagues to open an impeachment inquiry.
Comer asked Secretary of State Antony Blinken for emails and documents "to provide context for certain sudden foreign policy changes that occurred while Joe Biden was Vice President, particularly regarding Ukraine while then-Vice President Biden's son served on the board of directors of a company being investigated for corruption."
In his letter, Comer says that prior to Biden's December 2015 speech to the Ukrainian parliament, during which he called for reform in the Ukrainian prosecutor general's office, the State Department had not indicated any dissatisfaction with the prosecutor, Viktor Shokin ― implying that Biden had some other motivation.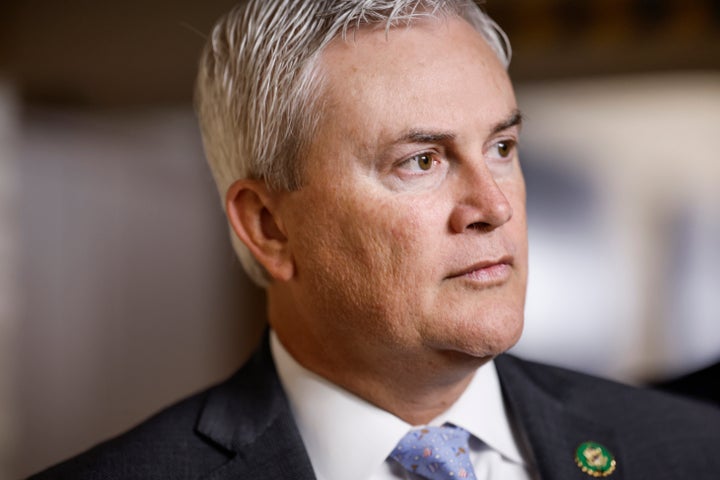 But State Department officials testified during Trump's 2019 impeachment proceedings that firing Shokin was their policy and that Biden had just been doing his job. George Kent, deputy assistant secretary in the State Department's European and Eurasian Bureau, told lawmakers that U.S. diplomats had helped the Ukrainian government set up an inspector general position, essentially an internal watchdog, inside the prosecutor general's office.
In the summer of 2015, the inspector general unit investigated a local businessman's claim that he was being shaken down by corrupt prosecutors ― one of whom turned out to be an associate of Shokin's. When they arrested that prosecutor, Kent said, Shokin went to "war" against everyone involved.
"It was absolute warfare protecting his associate, and he destroyed the inspector general unit that we'd been standing up," Kent said. "So then that was the wasting of U.S. taxpayer resources."
Kent also said, however, that he had complained to the vice president's office that Hunter Biden's role on a Ukrainian company's board "could create the perception of a conflict of interest," especially since the U.S. considered the firm somewhat corrupt.
The House impeached Trump in 2019 for withholding aid from Ukraine in an effort to make Ukrainian officials announce their own investigation into the Bidens. So far, Republicans have not sought to cast doubt on testimony from those proceedings ― at least not directly.
In pushing an alternative version of events, in which the State Department held a favorable view of Shokin, Comer cited a recent report by John Solomon that an interagency memo from October 2015 supported further loan guarantees for Ukraine, suggesting the U.S. was not actually fed up with Shokin at that time.
Solomon's past work as an opinion columnist for The Hill newspaper in 2019 helped fuel Trump's message that the Bidens were corrupt. The Hill wound up appending editor's notes to Solomon's earlier columns, including one in September 2019 that stated: "The U.S., the European Union and Ukrainian anti-corruption activists pushed for the ouster of Shokin; the Ukrainian parliament voted to remove Shokin in 2016."
Support HuffPost
The Stakes Have Never Been Higher
Popular in the Community