You have to hand it to former FBI Director James Comey: He knows a good way to troll Donald Trump is to bring up the president's reportedly small hands.
Comey touches on Trump's hands in his new book, A Higher Loyalty, and admits the president's mitts did appear smaller than he expected when they first met.
Comey also wrote that when Trump reached out for a handshake, he couldn't help but notice that the president's hand "was smaller than mine" but added, it "did not seem unusually so."
This is the type of comment liable to inspire a Trump tweet tantrum, as the president has long been sensitive to any suggestion his hands aren't anything but "yuge."
Trump even mentioned the issue during a 2016 presidential debate after Sen. Marco Rubio (R-Fla.), a GOP primary challenger, made jokes about his hand size.
At 7.25 inches long, Trump's hands are smaller than the U.S. male average of 7.63 inches, and 85 percent of American men have bigger hands than Trump, according to neuroscientist Justin Kiggins.
Comey also seems to have a very vivid visual impression about other aspects of Trump's appearance, writing that his "face appeared slightly orange, with bright white half-moons under his eyes where I assumed he placed small tanning goggles, and impressively coiffed, bright blond hair, which upon close inspection looked to be all his."
Comey snarkily adds: "I remember wondering how long it must take him in the morning to get that done."
Although Trump likes to present an image of strength, Comey was not impressed by the president's muscles.
On one occasion, Comey said Trump tried to hug him during a White House photo op.
Comey writes, "He was not going to get a hug without being a whole lot stronger than he looked. He wasn't."
Before You Go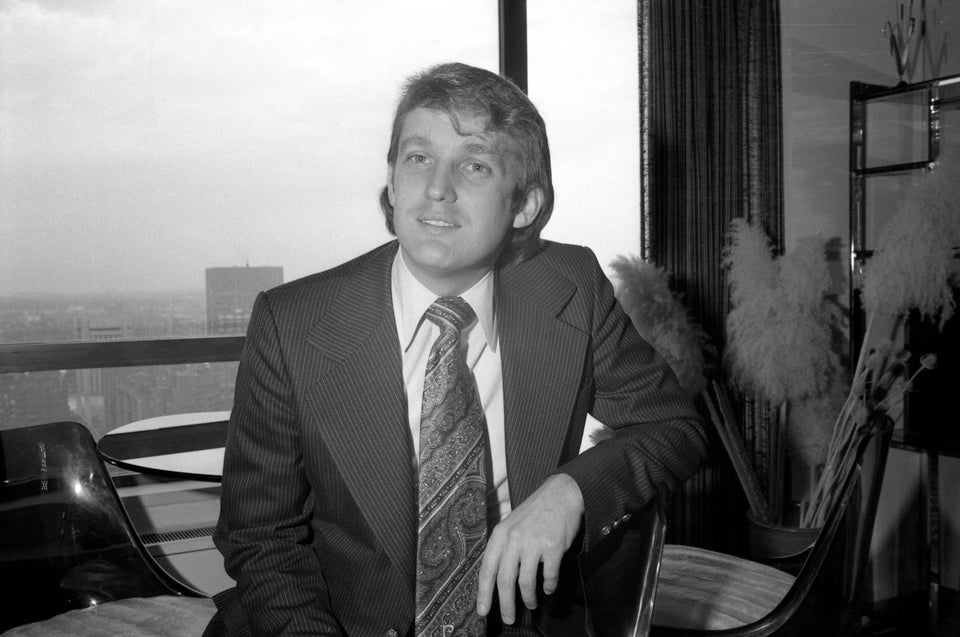 Donald Trump Over The Years
Popular in the Community