Less than 48 hours into Andrew McCabe's role as temporary head of the FBI, lawmakers summoned him to represent the bureau in congressional hearing on global threats. Asked by Sen. Martin Heinrich (D-N.M.) whether FBI employees had, in fact, lost faith in Comey, McCabe was frank.
"No, sir, that is not accurate," McCabe said. "Director Comey enjoyed broad support within the FBI, and still does to this day."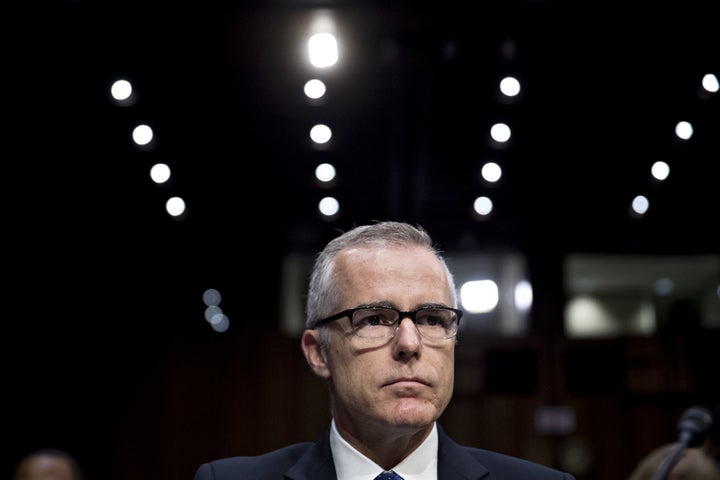 McCabe was visibly cautious in his responses throughout the hearing, often evading questions and answering as concisely as possible. But he appeared eager to correct the White House's claim about Comey's reputation among FBI employees.
"We are a large organization, we are 36,500 people across this country, across this globe. We have a diversity of opinions about many things," McCabe said. "But I can confidently tell you that the majority, the vast majority, of FBI employees enjoyed a deep and positive connection to Director Comey." Working for Comey, McCabe added, "has been the greatest privilege and honor of my professional life."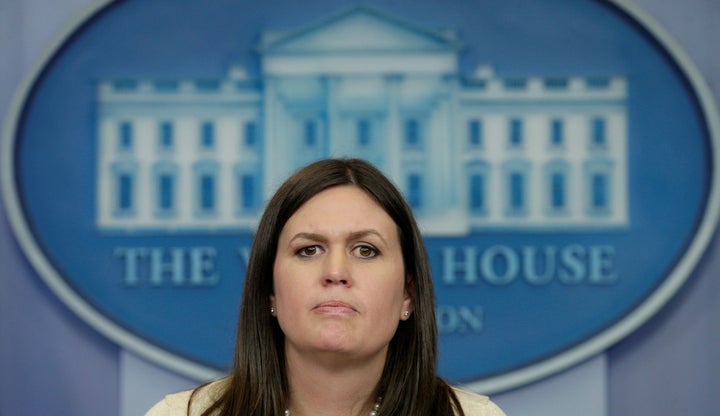 The acting director's effusive praise of Comey appeared to be a direct response to deputy White House press secretary Sarah Huckabee Sanders, who said on Wednesday that "the rank-and-file of the FBI had lost confidence in their director." According to Huckabee, the White House heard from "countless members" of the bureau who didn't have confidence in Comey.
With the exception of McCabe's forceful defense of his former boss, he was careful not to make news. Trump reportedly fired Comey partly because he felt the director had not demonstrated enough loyalty in past congressional testimony. After less than two days in a politically charged job, McCabe was tasked with testifying alongside other leaders of the intelligence community in an annual hearing on global threats facing the U.S.
Senate Intelligence Committee Chairman Richard Burr (R-N.C.) insisted at the beginning of the hearing that the panel would not focus exclusively on the FBI's high-profile investigation into Russian election interference and possible collusion between Moscow and Trump campaign associates. And lawmakers did probe witnesses on threats emanating from North Korea, Iran, Afghanistan and elsewhere.
But they inevitably had a lot of questions for McCabe about Comey's recent ouster.
Burr directed his first question of the hearing to McCabe, referencing Trump's dismissal letter to Comey, in which the president claimed Comey had assured him "on three separate occasions" that he was not under FBI investigation.
"Did you ever hear Director Comey tell the president he was not the subject of an investigation?" Burr asked.
"Sir, I can't comment on any conversations the director may have had with the president," McCabe said.
Burr, who is leading the Senate Intelligence Committee's probe into Russian interference in the presidential election, later told reporters he had "no reason to believe" that Trump is under FBI investigation.
Sen. Susan Collins (R-Maine) tried asking McCabe about Trump's letter to Comey a different way. "Is it standard practice for the FBI to inform someone that they are not a target of an investigation?" she asked.

"It is not," the acting FBI head responded.
When Collins pressed McCabe on Trump's claim about conversations he had with Comey, McCabe again declined to comment.
Throughout the hearing, McCabe worked to convince lawmakers and viewers that despite the turmoil around Comey's ouster, the FBI's work was on track.
The FBI has enough resources to conduct its Russia investigation, McCabe said, refuting media reports claiming Comey asked for additional resources shortly before he was fired. Asked if Comey's sudden ouster had interrupted the FBI's workflow, McCabe said only that employees continue to work hard and that there had been no effort to "impede" the bureau's investigation.
This article has been updated throughout.
Popular in the Community