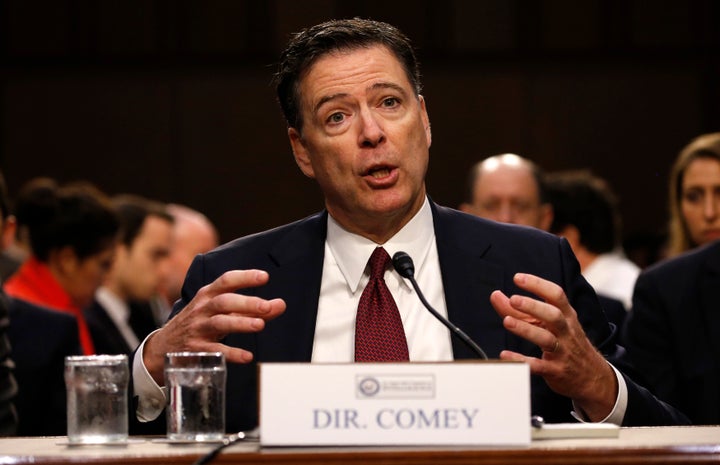 WASHINGTON ― Los Angeles has Hollywood film screenings. Nashville has live music. And Washington has Senate committee hearings that people line up for at 4:15 a.m. because they're so excited to see it in person instead of watching it on T.V. six hours later.
"I got inside at 5 a.m.," Samantha Sharkoff, 20, said cheerily. She was the first person in line for Thursday's potentially explosive hearing by the Senate Intelligence Committee with former FBI director James Comey. Hundreds of people stood behind her, wrapped around corners and stretching down hallways in the Senate Hart Building. Sharkoff, a Senate intern, couldn't believe how lucky she was to be first.
"I mean, it's history in the making," she said, munching on a muffin someone in line gave her. Her friend Mitchell Rosenberg, another Senate intern, joined her at 4:45 a.m. on next to no sleep, after his building was evacuated in the middle of the night because of a fire alarm. He was determined to come, he said, because he wanted to see if Comey could help restore people's faith in government because President Donald Trump has fueled distrust amid the probe into his campaign's ties to Russia.
"It's sad that this is what it's come to," Rosenberg, 19, said of the interest in the hearing. "The most exciting thing in D.C. should be some big bill is passed that's going to help millions of people."
"Yeah," chimed in Sharkoff, "it is actually sad when you think about the fact that this has to do with our president."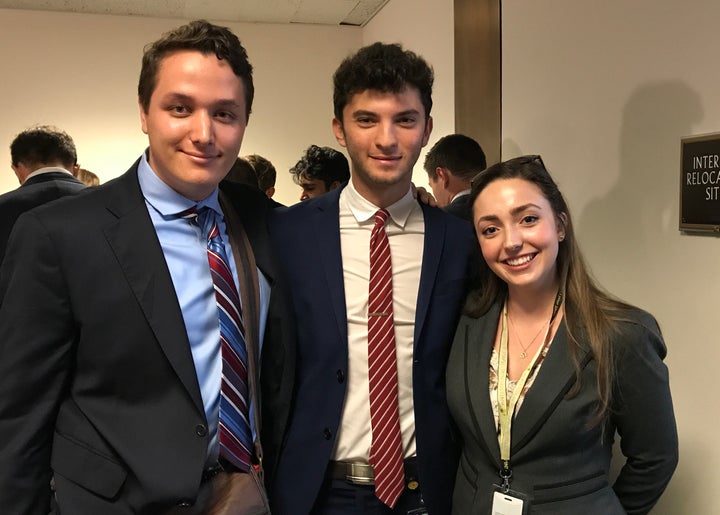 There were only 80 or so seats available to the public in the hearing room, which meant most people in line weren't getting in. Some said they might hit watch parties around town, where bars were serving Comey Covfefe Coffee and $5 Russian vodka specials for breakfast. Yet everyone still stood in line, giddy at the prospect of getting in. One group of young women further back was actually dancing to kill time.
Asked how long they had been there, Morgan Murphy, 19, said, "Long enough to be doing the cha cha slide."
"You missed the Christmas music earlier," added Grace Wood, 20, who conceded they were a little delirious. They were sure that getting there by 6:15 am. would get them seats ― until they learned that some of their other friends, all Senate interns, had slept in the building overnight to get good seats.
"We didn't think anyone else would be here because we were like, 'We're probably the only ones who are so lame to think this is so cool,' and we got here and we're like, 'Oh, you slept out?'" said Brittany Spinelli, 21. "That's dedication."
"This feels super cool," said Wood. "It has worldwide attention, with people in every country."
"This is like our concert," added Murphy.
College-aged kids tend to engage in activities like drinking booze late into the evening, waking up later in the morning, popping Advil and grabbing greasy breakfast sandwiches to dull their hangovers. The concept of waking up before the sun rises to put on a suit and stand in a bland Senate hallway for hours would be anathema to most.
But D.C. is a unique place, attracting those who live off of breaking news and public affairs, even if they're not yet of legal drinking age. That's truest among the class of interns that regularly serve on Capitol Hill. Their gigs are short lived. But they're given a front row seat to some dramatic political moments. And they often rush to soak it all up in the time that they can. 
"If there ends up being something like a revelation, in 10 or 15 years, you can be like, 'I was there. I saw that happen,'" said Spinelli.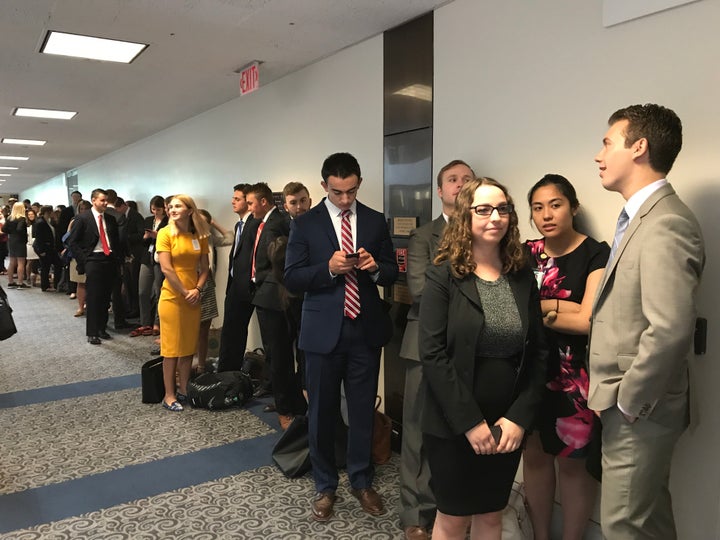 Aside from a 60s-something man handing out yarmulkes to people in line (why not?), nearly everyone trying to get in was in their 20s, or younger. But further back in line stood Robert and Margaret Graham, both middle-aged. They were in town from Cleveland, and decided to try to get into the hearing. If it didn't work out, they figured they'd catch it on CNN.
"We're just here for the experience, I guess," said Robert, a semi-retired former employee of the Cleveland Plain Dealer newspaper. "We'd like to see Trump get his comeuppance. ... He scares me. He really does."
Margaret, who works as a doula ― a person who assists women during child birth and may provide support after the baby is born ― said she's sick of "a bully" being in the White House and lamented that people used to look up to presidents.
"My daughter used to write to the president," she said. "I don't want my grandkids knowing anything about this president."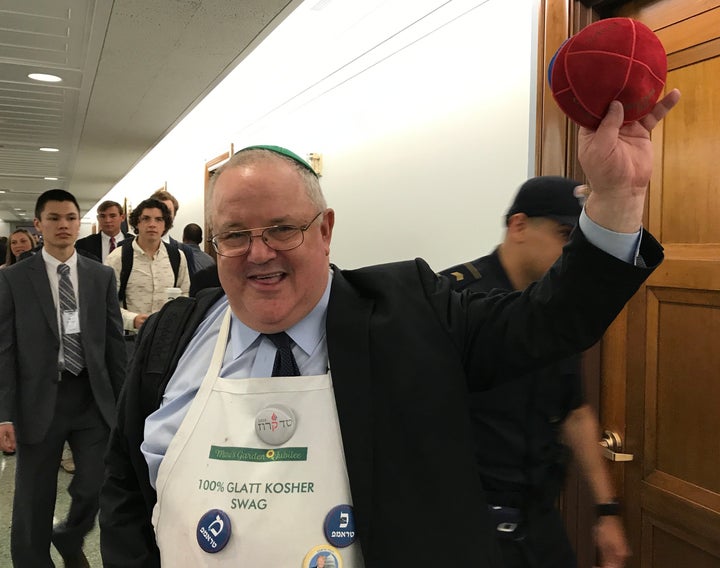 Margaret leaned in and offered a grim prediction for Trump's time in office: "I think one of his staff members is going to take him out. I know that sounds crazy, but I don't see this ending well."
Alas, someone has to be the very last person in line. An unnamed Hill staffer stood there at the end, alone, so far back he was practically in another building. He wouldn't give his name or which lawmaker he worked for. He had literally no chance of getting into the hearing. Yet, like a moth drawn to a light, he couldn't seem to pull himself away.
"I don't know why I'm here. I just woke up," he said, staring straight ahead and sipping an iced coffee. "It's just what's happening."
Calling all HuffPost superfans!
Sign up for membership to become a founding member and help shape HuffPost's next chapter
BEFORE YOU GO
PHOTO GALLERY
Donald Trump Meets With Russian Officials