Before there was Hillary, Huma and Anthony Weiner, there was Martha Stewart.
A little more than a decade ago, I was editing a weekly newspaper in Bedford, New York. One of its illustrious residents was Martha Stewart. In the summer of 2003, at the height of her fame and fortune, the most beloved homemaker of our time was arrested and subsequently convicted by a jury in federal court of stock fraud.
After her release in March 2004 from federal prison, the media descended, camping out in front of the 152-acre former egg farm she bought a couple years earlier from a nice old lady named Mrs. Sharp. Martha obliged CNN and NBC with friendly waves, one chilly morning going as far as to hand out cups of hot chocolate to the freezing reporters in perfect hostess style.
The TV spotlight, the jail term, the reporters' stakeouts after Stewart's house arrest — would have probably never happened if it hadn't been for James Comey.
Comey was a U.S. prosecutor in White Plains, New York, in 2004 when I interviewed him about the Stewart prosecution.
According to the federal complaint, Stewart avoided a loss of $45,673 by selling all 3,928 shares of her ImClone Systems stock on Dec. 27, 2001, after receiving material, nonpublic information from Peter Bacanovic, Stewart's broker at Merrill Lynch. The day following her sale, the stock value fell 16 percent.
Stewart was found guilty of felony charges of conspiracy, obstruction of an agency proceeding and making false statements to federal investigators. It was those false statements that led to the attorney general's involvement. "The nuances in Stewart's case ultimately drove the government to back down from charging her with insider trading," wrote the Columbia Journalism School's "Covering Business." Instead, the prosecution focused its case on the lies she told to cover the trade.
Stewart was sentenced in July 2004 to serve a five-month term in a federal correctional facility in Alderson, West Virginia, followed by a two-year period of supervised release, including five months of electronic monitoring that was extended three weeks after Stewart violated terms of her release.
Her many fans asked: Would a man have gone to jail for the same crimes?
They rallied to her support. She was a victim, they said, not a criminal.
In a wide-ranging conversation in 2003 in his office at the Federal Building and Courthouse in White Plains, Comey agreed to discuss aspects of the case.
The prosecution wasn't popular, "but Comey pursued it steadfastly," I wrote at the time.
"This criminal case is about lying — lying to the FBI, lying to the SEC and investors," Comey told me. "That is conduct that will not be tolerated. Martha Stewart is being prosecuted not because of who she is, but what she did."
Comey is a complicated and thoughtful man. In that same conversation we talked about ramifications of the Patriot Act and whether aspects represented federal overreach. He was clearly uncomfortable with the policy established by John Ashcroft and others within the Bush administration. It made me realize why a face-to-face interview is incomparably better than a long-distance one.
When in 2004, after Attorney General John Ashcroft's hospitalization ("so sick he transferred the reins of power to Mr. Comey," wrote the Washington Post), Comey was asked to "certify" controversial elements of the National Security Agency's domestic surveillance program, he refused. In 2005, Comey resigned from the Justice Department and entered the private sector. He has not elaborated on his reasons for departing, but U.S. Senate hearings in 2006 revealed the intensity of the pressure he faced under then Attorney General Alberto Gonzales.
I felt I could understand that stance more clearly by knowing of his doubts beforehand.
I ran into Comey one time after our meeting in White Plains, standing in a line for a soft-serve cone at King Cone in Somers, New York.
In September 2013 he was sworn in as the seventh director of the FBI, a rare appointee of both the Bush and Obama administrations.
As he did in the prosecution of Martha Stewart, Comey is opening an investigation of Hillary Clinton not for any deed or misdeeds associated with the emails, but for lying to investigators.
Will his insistence on following his own path change the course of American history?
While the successful prosecution of Martha Stewart put the design diva behind bars, it was only Martha Stewart — and her stockholders and fans — who suffered from her crimes.
In an election process that has badly veered out of bounds, his choices assume great consequence.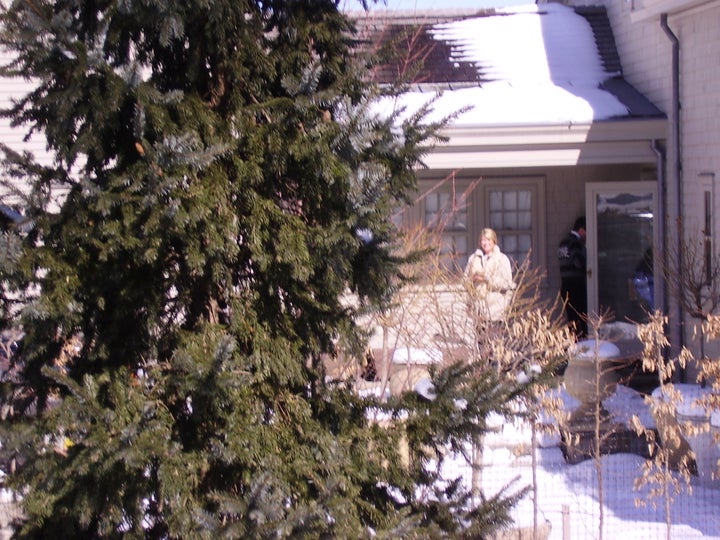 Related
Popular in the Community