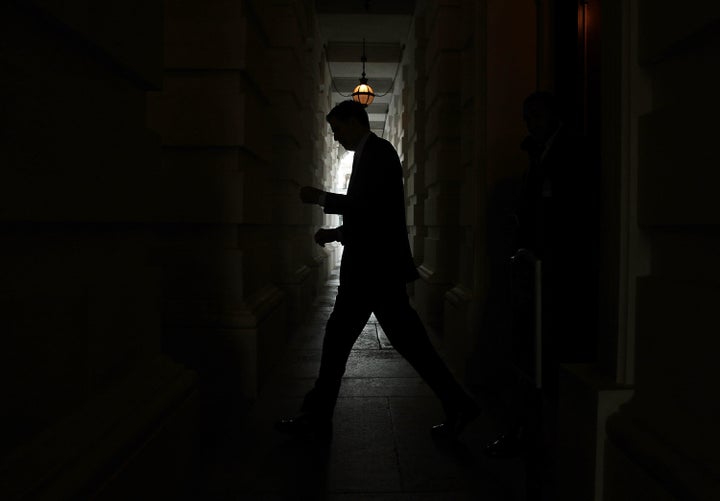 In a farewell letter sent to staff and friends, former FBI Director James Comey called his nearly four years at the bureau's helm among the "great joys" of his life and said he wouldn't "spend time" dwelling on his shock firing.
"I have long believed that a president can fire an FBI Director for any reason, or for no reason at all," Comey wrote in the letter, first obtained by CNN. "I'm not going to spend time on the decision or the way it was executed. I hope you won't either. It is done, and I will be fine."
The statement is Comey's first public missive since President Donald Trump abruptly fired him on Tuesday night, citing the director's handling of the Hillary Clinton email investigation. However, the move comes amid an FBI investigation surrounding Russian interference in the presidential election, which prompted near immediate comparisons to 1973's Watergate scandal. 
Nearly every member of the Senate Democratic caucus sat down on the chamber floor early Wednesday morning in protest of Comey's dismissal. More than 200 lawmakers called for a special prosecutor or independent investigation into the Trump administration's ties to the Russian government in the wake of the firing. 
Comey, who was nearly four years into a 10-year term at the FBI, appealed to colleagues to wade forward following his dismissal. He praised the bureau and said it would be difficult to leave "a group of people who are committed only to doing the right thing."
"My hope is that you will continue to live our values and the mission of protecting the American people and upholding the Constitution," he wrote. "If you do that, you too will be sad when you leave, and the American people will be safer."
"Working with you was one of the great joys of my life. Thank you for that gift."
REAL LIFE. REAL NEWS. REAL VOICES.
Help us tell more of the stories that matter from voices that too often remain unheard.
BEFORE YOU GO
PHOTO GALLERY
Best Photos From Trump's First 100 Days