WASHINGTON ― Former FBI director James Comey, whom President Donald Trump abruptly fired amid the agency's investigation into whether Trump's campaign colluded with Russian officials in last year's election, will testify publicly before the Senate Intelligence Committee next Thursday.
The committee, which is conducting its own investigation into links between Trump's campaign and Russia, announced the hearing Thursday. The highly anticipated appearance will be Comey's first public comments since Trump fired him on May 9, amid highly questionable circumstances that suggested Trump may have been trying to obstruct the investigation.
While the testimony will give Comey an opportunity to address some of the many questions surrounding his firing and his conversations with Trump, it is unclear how much detail he will provide. Comey is also expected to speak with Robert Mueller, the special counsel leading an independent investigation into the Trump campaign and Russia. Mueller was named to the position after Comey's sudden firing.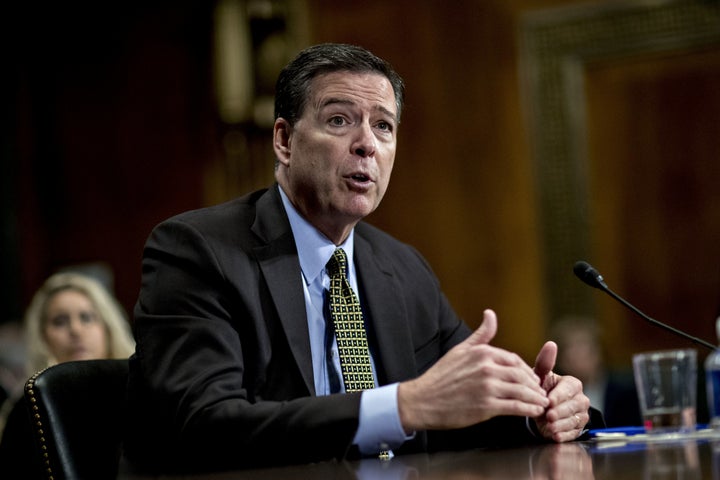 Several news outlets reported Wednesday that Comey spoke to Mueller privately to determine what he is legally allowed to say in his public testimony, and Mueller gave him the go-ahead to testify.
Trump's dismissal of Comey on May 9 preceded several bombshell reports suggesting that Trump tried to interfere with the ongoing investigation into his campaign's ties to Russia.
According to a memo Comey wrote documenting a meeting with Trump, the president told Comey to shut down the FBI investigation into former National Security Adviser Michael Flynn, who resigned after it was revealed he misled administration officials about his contacts with Russian leaders.
Just one day after firing Comey, Trump met with Russian Ambassador Sergei Kislyak and Foreign Minister Sergei Lavrov in the Oval Office. The meeting was closed to American reporters and only accessible to Russian state media. During the meeting, Trump reportedly bragged about firing Comey, calling him "crazy" and "a real nut job," and said the decision lessened "great pressure because of Russia."
At the same meeting, Trump also leaked classified information that "jeopardized a critical source of intelligence on the Islamic State," the Washington Post reported.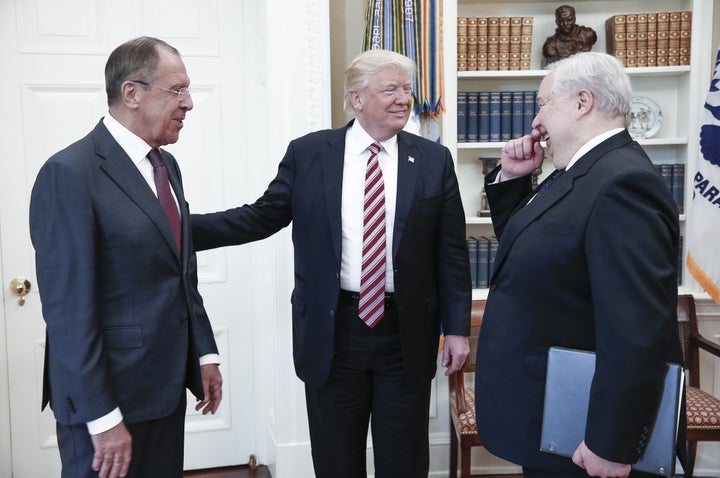 "I was going to fire Comey, knowing there was no good time to do it," he said in an NBC News interview. "And in fact when I decided to just do it, I said to myself, I said, 'You know, this Russia thing with Trump and Russia is a made-up story, it's an excuse by the Democrats for having lost an election.'"
"There is no collusion between me and my campaign and the Russians. The other thing is the Russians did not affect the vote and everybody seems to think that," he added.
Trump also accused Comey of being "a showboat" and "grandstander." The next day, in a tweet threatening Comey, Trump made yet another stunning allegation that he had recorded their conversations.
Before You Go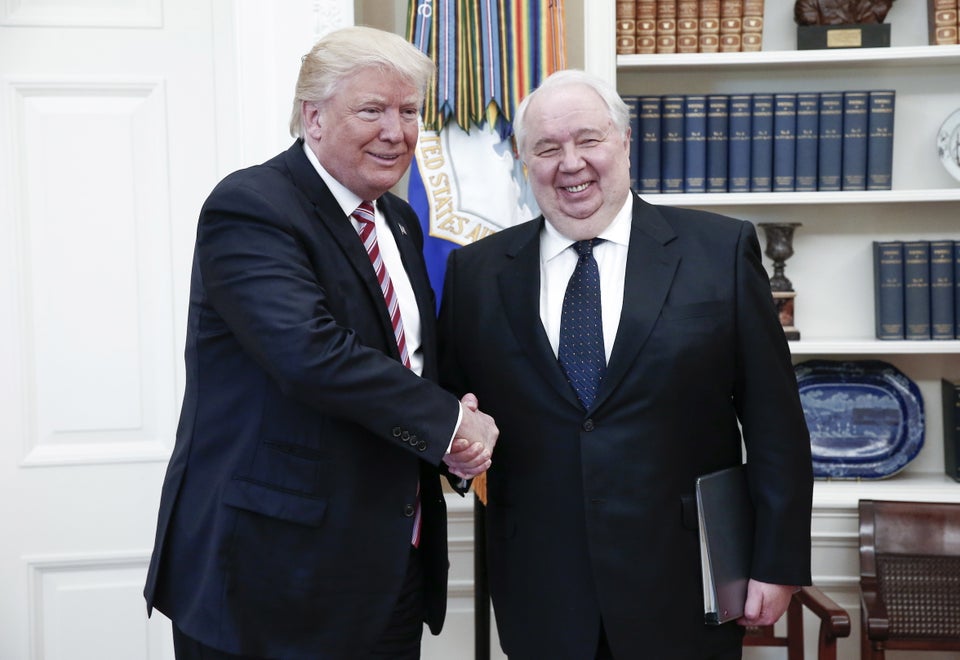 Donald Trump Meets With Russian Officials
Popular in the Community