"Bob Mueller and his team have done this like pros," Comey said, noting that someone once said the special counsel was "an olympic swimmer and we're dog paddlers."
"There's no doubt that that's true," the former director continued.
The talk began with Comey discussing his thoughts on Cohen, Trump's former lawyer and longtime fixer. Cohen will be sentenced on Wednesday after pleading guilty to breaking campaign finance laws through hush money payments to two women who claim they had affairs with the president, among other crimes. In a memo filed last week, federal prosecutors said Cohen did so "in coordination with and at the direction of Trump."
Justice Department policy mandates a sitting president can't be indicted. But during the talk, Wallace asked whether Trump could be considered an "unindicted co-conspirator" in the case, a term previously used in regards to President Richard Nixon during the Watergate investigation.
"I don't know," Comey replied, "Not in the formal sense where he's been named in an indictment. But if he's not there, he's certainly close given the language in the filing that the crimes were committed at his direction."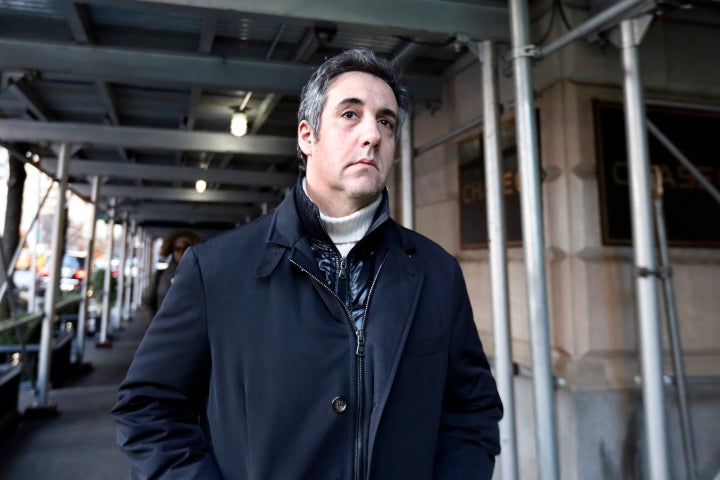 Wallace then asked hypothetically if Trump wasn't the president and a similar case were before the a judge in the Southern District of New York, where Comey was once the U.S. Attorney, what would happen.
"Well that person would be in serious jeopardy of being charged because the government wouldn't make that sponsoring allegation if they weren't seriously contemplating going forward with criminal charges," the former FBI director said. "Now where it stands here, I can't say."
Comey, who released a memoir of his time in politics and interactions with the president earlier this year, also spoke about Trump's ongoing use of Twitter to lambast the Mueller investigation and overt attacks and defenses of those cooperating with and opposing the special counsel's probe.
"If I were a prosecutor and a public figure started attacking the credibility of one of my witnesses in a pending investigation, that's something I'd look at very closely," Comey said when pressed on the tweets by Wallace.
The former director has been a common target of the president himself, who just this weekend leveled new attacks, calling him "Leakin' James Comey" and accusing the man of lying to Congress. Comey testified before the House Judiciary and Oversight Committees on Friday after a fierce negotiation with Republicans who wanted to compel him to speak about his leadership at the FBI, including his handling of the Hillary Clinton email scandal. Comey only agreed after lawmakers agreed to make his testimony public within 24 hours.
"Leakin' James Comey must have set a record for who lied the most to Congress in one day," Trump wrote without basis this weekend. "His Friday testimony was so untruthful! This whole deal is a Rigged Fraud headed up by dishonest people who would do anything so that I could not become President. They are now exposed!" 
Comey said such attacks don't bother or intimidate him, saying he'd "had enough of this nonsense," but likened voters to a waking giant who must hold Trump accountable.
"That giant is awakening because of things like this. And we have to continue to awaken the giant," he said. "We must hold him accountable. It's not a Republican thing or a Democratic thing, because this is unacceptable behavior for a leader of the country."
Calling all HuffPost superfans!
Sign up for membership to become a founding member and help shape HuffPost's next chapter