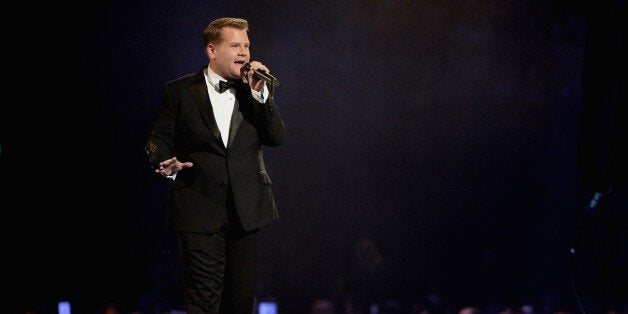 "I can't describe how thrilled and honored I am to be taking over from the brilliant Craig Ferguson," Corden said in a statement. "To be asked to host such a prestigious show on America's #1 network is hugely exciting. I can't wait to get started, and will do my very best to make a show America will enjoy."
Nina Tassler, chairman of CBS Entertainment, shared the network's excitement for the new host saying, "James is already a big star in the UK and he's wowed American audiences on Broadway; we're very excited to introduce his considerable and very unique talents to our network television audience on a daily basis."
EARLIER: Just in from TheWrap: James Corden, who won a Tony Award for Best Actor in a Play in 2012 and co-stars in the forthcoming "Into the Woods" movie, will replace Craig Ferguson as host of the "Late Late Show" on CBS. HuffPost Entertainment contacted a representative from the network to confirm the story; this post will be updated if and when they respond.
Corden has appeared on numerous British television shows and some recognizable feature films over the last decade, including "The History Boys," "Gulliver's Travels" and "The Three Musketeers." He co-starred with Keira Knightley in this summer's "Begin Again" and also plays a lead role in "One Chance," about Paul Potts, an opera singer who rose to fame thanks to "Britain's Got Talent." His role in "Into the Woods" is The Baker.
Ferguson announced in April that he was leaving "The Late Late Show."