If you can't say something nice about James Corden, do as director Craig Duncan did and make a YouTube video about it.
Duncan recently released a 10-minute video about "The Late Late Show" host, who he called "the most difficult and obnoxious presenter" he's ever worked with.
Duncan says he was on set with Corden after the actor's production company asked Duncan to direct a segment for the British show "A League of Their Own" in 2013.
While watching the "Cats" actor rehearse, Duncan said that he witnessed Corden read off lines for the show and say, "'That's not funny ― that's not funny. It's shit. We have to rewrite that. We have to rewrite this.'"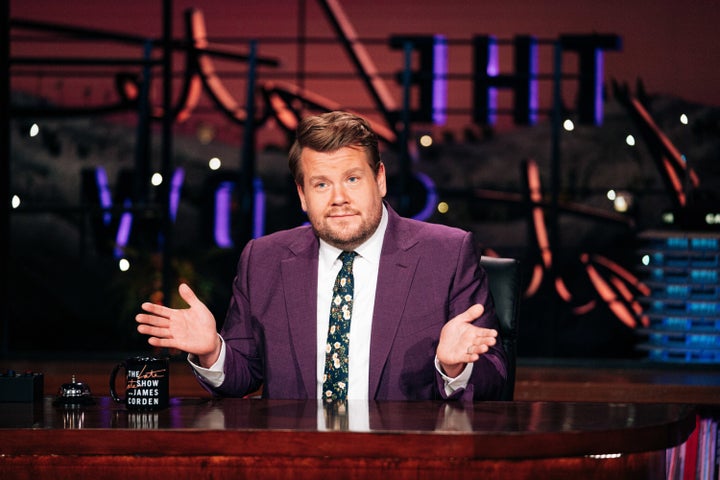 "Maybe he was having a bad day, and the writings just not been up to scratch," Duncan said. "But I definitely thought, 'Man, you know, somebody wrote that ― not nice to do that.' But, you know, television isn't for the faint-hearted."
Duncan praised comedian Jack Whitehall, saying he was super friendly and asking him questions about what he needed for the show. Corden, on the other hand, started critiquing the way Duncan was shooting a certain scene.
Duncan says Corden reportedly began shouting, "'What the fuck is going on here? It's obvious what you do!'" and began yelling out how he would shoot the scene.
The director said that Corden reiterated that it was "so obvious" how you shot the scene and ended his rant by telling Duncan, "You're stupid!'"
"Cheers, James ― you got your way. Well done," Duncan said at the end of his video. "Well done for treading all over my toes. I don't care. I get paid at the end of the day, and I hope I never ever work with you again."
HuffPost contacted reps for Corden and "A League of Their Own" for a response.
Last year, the talk show host was the subject of a back-and-forth with prominent New York City restauranteur Keith McNally after Corden dined at McNally's restaurant, Balthazar, back in October.
Spice Girl Mel B also didn't have nice things to say about Corden last year when she appeared on the U.K.'s "The Big Narstie Show" show and revealed Corden as her pick as "the biggest dickhead celebrity" she'd ever met.
While she didn't illuminate a specific encounter with the actor, she noted, "You always have to be nice to the people that you work with, whether it be production, camera guys, sound, lighting."
She added, "We all work for the same thing. So you should always be nice, and he hasn't been very nice."
Popular in the Community