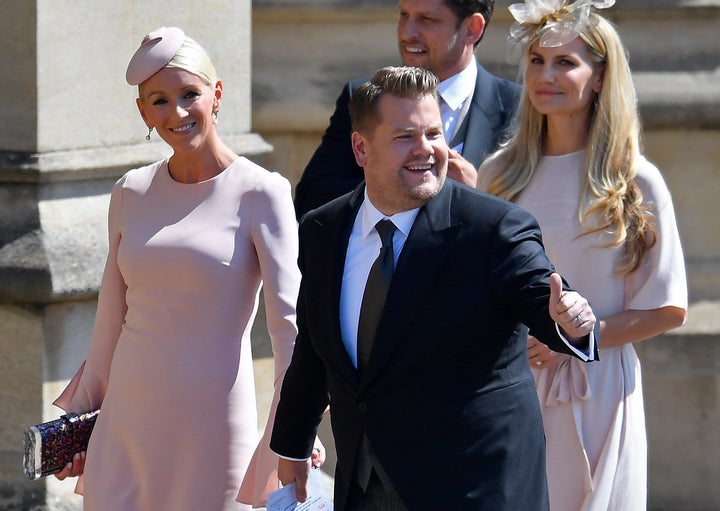 Some reports said that shortly after the big day, Corden dressed up as King Henry VIII to entertain the couple and their guests at an afterparty. He set the record straight in an interview with People published Wednesday.
"In the evening, there was a smaller, sort of, it was like 185 people I think, like a smaller dinner, close friends and family," the "Late Late Show" host said. "And Harry asked if I would do like a performance of some kind. And so I did it, yeah. It wasn't really dressed as Henry VIII, it was just dressed in a kind of Tudor outfit. But I guess I look a bit like Henry VIII, so that's probably why."
While Corden told People he had "fun" at the wedding, he also almost suffered a super embarrassing moment during the ceremony itself.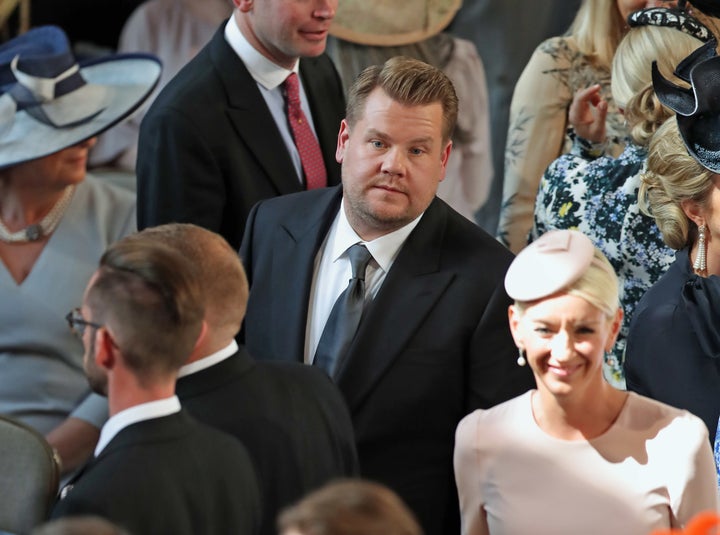 "The worst part of the ceremony for me was there were flowers everywhere," Corden said on the "Late Late Show" back in May after the wedding. "The most beautiful flowers you've ever seen. And I get quite bad allergies if I'm in such close proximity to flowers—and so for a lot of the ceremony, I just needed to sneeze."
He said that he nearly almost sneezed when the Archbishop of Canterbury, Justin Welby, asked if there was any reason the two should not lawfully marry. Instead, he just did "one of those internal sneezes" and saved himself the embarrassment.
No matter what, he sounds like the best kind of guest a wedding could have ― costumes, flowers and all.