 Gun violence isn't particular to any one city. But in Detroit, frequent shootings, lawlessness and distrust in the police department's ability to stop crimes (or even show up to them) have bred mistrust and fear. The city's already been unfavorably compared to the Wild West.
Under a new police chief, the bankrupt city's beleaguered cops are finally driving down crime, including a 7 percent drop in violent crime in 2013, the police department said. But Detroit Police Chief James Craig said Detroit would be even more safe if it had -- wait for it -- more guns.
Crime rates in the Motor City are still staggeringly high. Detroit recorded 333 criminal homicides last year, along with 1,161 non-fatal shootings and 14,252 violent offenses. The Motor City logged the same number of murders as New York, despite having less than a tenth of the population.
It could seem like what Detroit actually needs is fewer guns and fewer people using them, but Detroit's police chief disagrees. During a recent interview on Detroit radio station WJR's "The Paul W. Smith Show," host Paul Smith asked Craig whether he knew of any instances of the "Knockout Game," a reported violent game of sucker-punching strangers, in Detroit.
"I think folks, the people who would engage in that foolishness, probably know that there's a number of CPL (Concealed Pistol License) holders running round the streets of in Detroit," Craig said. "Probably not a real good idea."
The police chief, who formerly served as the head of the Portland, Maine police department, said he believes that legal gun owners actually stop violent crime.
"I think it's a deterrent," he added. "Good Americans with CPLs translates into crime reduction, too. I learned that very quickly in the state of Maine. A lot of CPL holders."
Host Paul W. Smith laughed and replied, "At the bitter end, the only thing that can stop a bad guy with a gun is a good guy with a gun," echoing an argument made by the National Rifle Association.
At a press conference Thursday, the Detroit News reported, Craig reiterated his belief that arming more Detroiters would make the city safer.
"Maine is one of the safest places in America,' he said. "Clearly, suspects knew that good Americans were armed."
Although Craig supports having more legal gun owners, he has also emphasized confiscating illegal weapons. On Thursday, he said that in Detroit, each time they take an illegal gun off the street, they've likely prevented a robbery or shooting down the line. He also supports banning assault weapons, regulating magazines and ammunition and enforcing tighter background checks at gun shows, according to the Detroit News.
Before You Go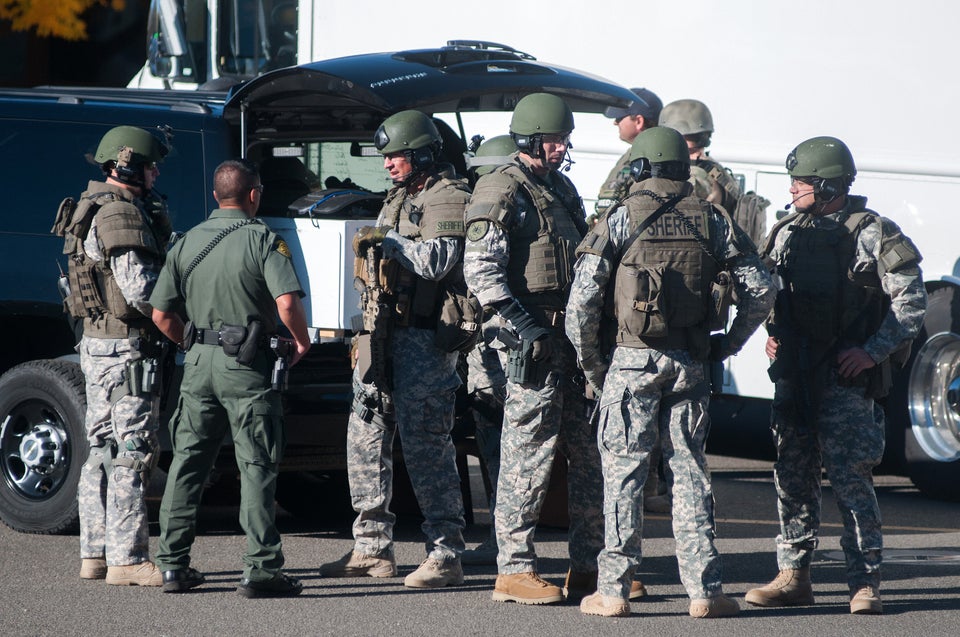 Shootings In America
Popular in the Community