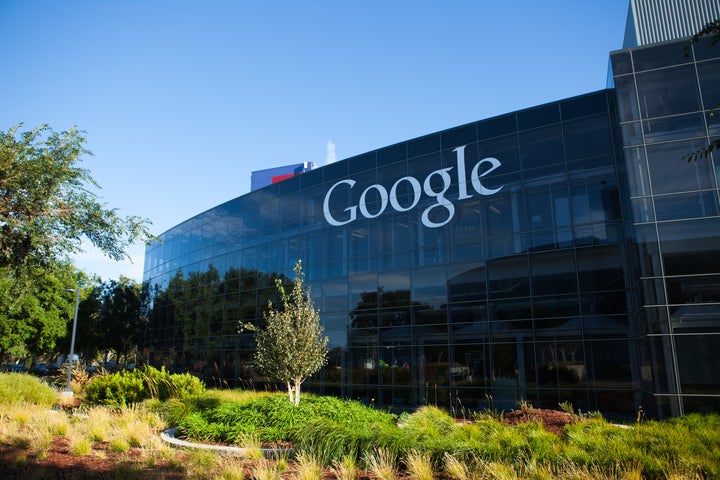 An engineer fired from Google last summer over a controversial memo is suing the company for discrimination.
James Damore, 28, filed a class-action lawsuit against Google in the Santa Clara Superior Court in northern California on Monday. He is joined in the suit by David Gudeman, another former Google engineer. Together they are accusing the tech giant of discriminating against employees who are white, male and/or who hold conservative beliefs.
Damore is the author of a 3,000-word memo in which he argued that the gender gap "in tech and leadership" is due to biological differences between men and women.
Now, he claims the company's efforts to increase diversity and eradicate misogyny have had the consequence of leaving men and conservative individuals feeling silenced.
In a press conference on Monday, Damore and Gudeman's attorney Harmeet Dhillon said the lawsuit isn't just about preserving the rights of conservative white men.
Instead, she argued, it aims to protect "three subclasses of individuals" ― men, Caucasian people, and those who hold conservative viewpoints ― from unfair business practices. Those subclasses could include women and members of racial minorities who identify with one or more of those three groups, she said.
Dhillon said her law firm has spoken with "dozens" of current and former Google employees who describe a company culture where white men and conservatives are frequently shamed, belittled and threatened with blacklisting. She claimed Google has cultivated a "Lord of the Flies mentality," where "someone can be singled out and group shamed" for expressing views or identities that are deemed unpopular by management.
Debate surrounding discrimination in the male-dominated tech world has raged for months, with women at many of the major Silicon Valley companies coming forward with stories of bias and sexual harassment. Google is currently facing another lawsuit accusing the company of paying female employees less than their male counterparts.
The tech giant has denied the claim that its diversity programs are in any way illegal. In a statement to HuffPost, a Google spokesperson said, "We look forward to defending against Mr. Damore's lawsuit in court."
Google fired Damore in August after the engineer circulated his memo, addressing what he deemed to be an "ideological echo chamber" at the company. He claimed that women's "neuroticism" and men's "higher drive for status" are among the factors that contribute to gender disparities in tech. Damore also accused Google's senior leadership of silencing conservative views.
CEO Sundar Pichai said in a note to employees distributed in August that portions of Damore's memo "violate our Code of Conduct and cross the line by advancing harmful gender stereotypes in our workplace."
Pichai said Damore raised some important questions about Google's diversity programs, but crossed a line when he suggested, as he paraphrased, that his female colleagues may "have traits that make them less biologically suited" to competitive positions in engineering.
During a press tour after his firing, Damore said being conservative at Google was comparable to "being gay in the 1950s." He claimed that employees with conservative beliefs "have to stay in the closet" for fear of retaliation.
Asked during Monday's press conference why he didn't report the alleged discrimination to human resources prior to circulating the memo, Damore blamed the company's culture.
"We were sort of brainwashed to believe this was just the natural course of things," he said.
He said: "I think this would help make Google a truly diverse place."
Related
Popular in the Community