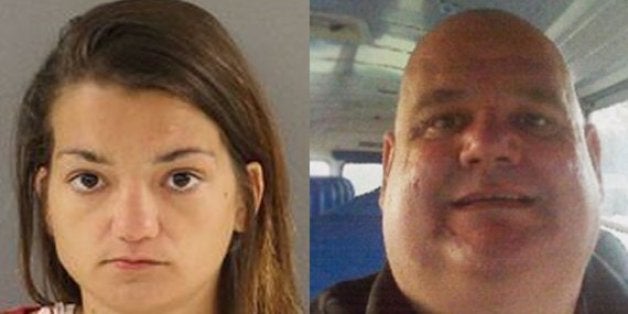 The driver, James Davenport, 48, was found dead in his home earlier this month. Phone records released by the Knox County District Attorney's Office this week show that he was texting with a woman named Lacey when he drove his vehicle over the median strip on a highway and collided with another school bus around 2:50 p.m. on Dec. 2, 2014.
Students Zykia Burns, 6, and Seraya Glasper, 7, as well as teacher's aide Kimberly Riddle, 48, died in the crash.
WBIR reports that Lacey is a 25-year-old woman named Lacey Victoria Easterly. Jail records obtained by The Huffington Post show Easterly has a criminal history of prostitution stretching back several years, including a recent conviction in May. She was booked in Knox County Detention Center on June 20 for violating probation and failure to appear, and remains in custody, a sheriff's office spokeswoman told HuffPost.
Records released by the Knox County District Attorney's Office show that Easterly and Davenport texted each other consistently on the day of the crash. They argued about whether Davenport would take Easterly to a court date the next day. After he wouldn't commit to helping her, Easterly texted that she used drugs because she was upset, and was afraid she had overdosed. She also sent messages about posting ads to an escort website, telling Davenport, "I may have a call or two to go to."
Records show that Davenport received texts from Easterly in the moments leading up to the crash. Apparently unaware of what had happened, Easterly continued to send him messages hours later. In Easterly 's final text that day, she told Davenport she had found a new "sugar daddy" who would take care of her, WBIR reported.
A Knoxville police investigation revealed that Davenport "was driving while distracted due to sending and receiving text messages... [and that] multiple text messages had been sent and received during the time leading up to the crash."
CORRECTION: A previous version of this article stated that Easterly was booked on prostitution charges June 20. She was booked for violating probation and failing to appear.
REAL LIFE. REAL NEWS. REAL VOICES.
Help us tell more of the stories that matter from voices that too often remain unheard.