The New York pastor who made headlines last year for arguing that Starbucks flavored its coffee drinks with "sodomites' semen" is back with a fresh set of bizarre claims that we couldn't make up if we tried.
This time, James David Manning of ATLAH World Missionary Church is warning heterosexual women about a "sodomite demon," which can be contracted through sexual intercourse with men who have had sex with other men, Right Wing Watch first reported.
"If a man injects himself in another man and injects his semen into him, and he's crazy, then that's gonna get in his blood as well," Manning told viewers on his "Manning Report" YouTube program this week. Describing a man's semen as the "cream of the blood" that is "even more powerful than blood," he added, "If demons are in him... you're gonna get penetrated by demons."
According to Manning's eyebrow-raising logic, however, abstinence isn't enough.
"Even the kissing of someone who has demons in their blood, their saliva can give you a disease," he noted.
Earlier this year, Manning said he'd witnessed a lot of gay activity and even what he described as a "same-sex marriage" during his years in a Florida correctional facility, Raw Story reported. He even said there was "no doubt" he'd personally experienced same-sex attraction during his incarceration, although he noted that he "didn't yield to temptation."
Manning's church, which is located in New York's Harlem neighborhood, has been courting controversy regularly for its stance on the lesbian, gay, bisexual and transgender (LGBT) community. In February 2014, photos of a sign that had been posted outside of the church which read, "Obama has released the homo demons on the black man. Look out black woman. A white homo may take your man," found their way onto social media.
The church then later replaced the sign with one that read, "Jesus would stone homos," along with "Stoning is still the law."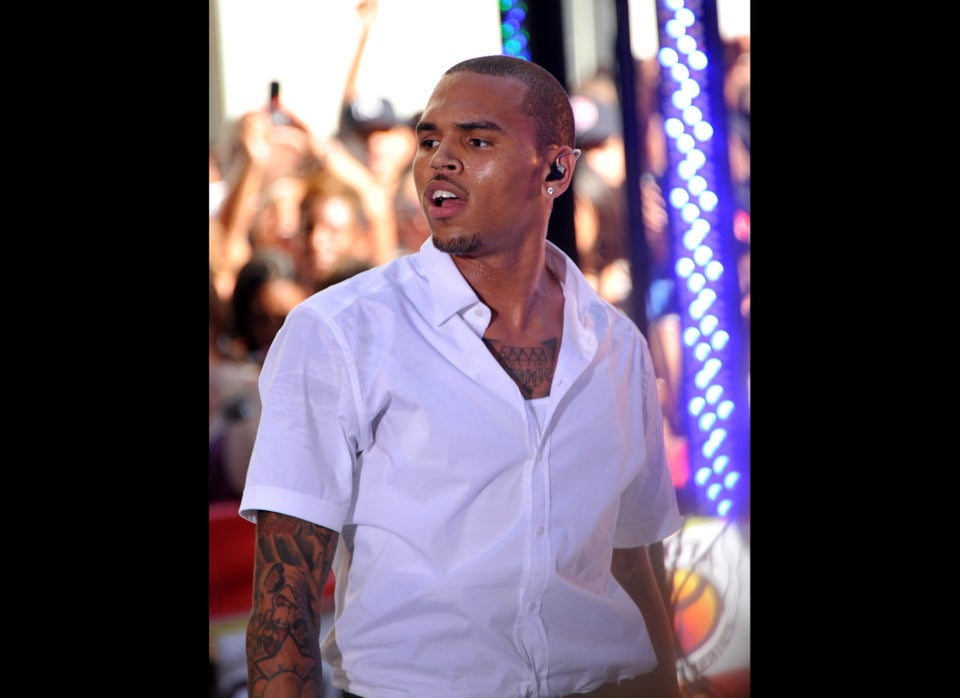 Homophobic Tweets By Celebs
Popular in the Community