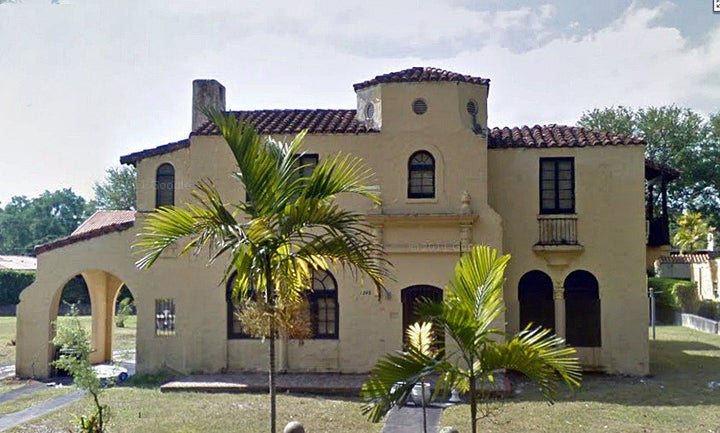 Although most last wills and testaments are outlined to prevent the government from inheriting all your money, one Coral Gables resident bequeathed the exact opposite. James H. Davidson, Jr., who passed away childless last December, left his Coral Gables home, its contents, and an additional $1 million to the government. The Miami Herald reports that he wanted to contribute towards paying off the country's $15 trillion debt.
Davidson had lived in the house, which was recently designated a historic Coral Gables landmark, for nearly 70 years. The 8 bedroom, 1 bath home was built in 1929 by Ambrose Becker, an important developer in the early days of Coral Gables.
The property, a 3,866-square-foot house on almost half an acre, was appraised at $700,000. But when it was auctioned off this past Saturday, it sold for $1.175 million to high bidder Barbara Perez. Based on National Auction's photo gallery (see slideshow below), the two-story, Spanish-style home will require some costly renovations.
Although such bequests are rare, Davidson isn't the first to leave his estate to the government. In 2006, a Ohio woman -- a staunch Democrat -- left $1.1 million to the government with specific instructions that it must be used to pay down the national debt. At the time, a Treasury Department spokesman said it may be their largest donation ever.
PHOTO GALLERY
James H. Davidson Jr. House
Calling all HuffPost superfans!
Sign up for membership to become a founding member and help shape HuffPost's next chapter