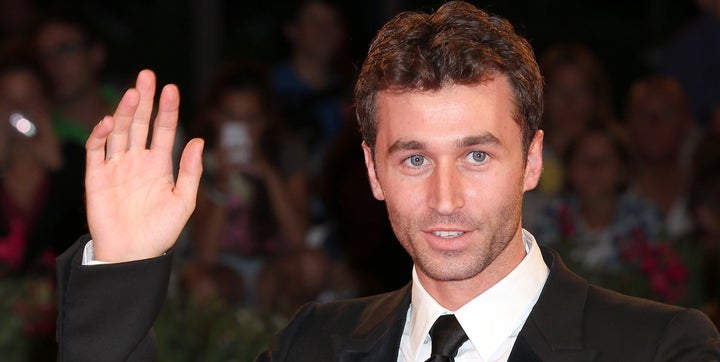 A total of six women have now publicly accused porn actor James Deen of sexual assault.
Rayne said she and Deen were filming an anal sex scene years ago when Deen punched her in the face and then began penetrating her more violently.
"He just starts shoving things in to the point where he ripped it and I bled everywhere. There was so much blood I couldn't finish the scene," she said.
Rayne said in a tweet that the incident left her in the hospital.
Rayne added she now considers Deen a friend and believes he now realizes what he did was wrong.
"We're friends now and I'll sometimes bring it up as a joke and you can see it makes him physically uncomfortable when I do, so he does realize something was wrong that day," she told the Daily Beast.
Peters also says she was assaulted by Deen on camera. She said she was pushing Deen away as he tried to initiate anal sex, until he choked her, slammed her face down and "forced himself in [her] a**." She added that the crew "high-fived" Deen, and her agent told her she should feel "honored that James wanted me so badly." Peters did not specify the year the incident took place, or the studio involved.
The first woman who is not a former colleague of Deen's to accuse him of sexual assault spoke with LAist on Monday. The woman, going by her initials, "T.M." said that Deen forced her into having oral sex while at a Las Vegas party in 2009. The author of the LAist piece noted that she has known the subject for four years, and first heard her speak of the assault two years ago. T.M. said she did not feel comfortable going public with her story until other women began coming forward this week.
Allegations against Deen have been growing since Stoya -- adult film star, writer, and Deen's ex-girlfriend -- said on Twitter that Deen had raped her.
Early Monday, adult actresses Tori Lux and Ashley Fires came forward with their own allegations of sexual assault against Deen. Lux emphasized that one reason she never reported the abuse was because of law enforcement's tendency to not take allegations of assault against sex workers seriously.
Deen responded to Stoya's allegations on Twitter Sunday night, calling them "false and defamatory." Neither Stoya nor Deen has not responded to multiple requests for comment from The Huffington Post. 
Calling all HuffPost superfans!
Sign up for membership to become a founding member and help shape HuffPost's next chapter