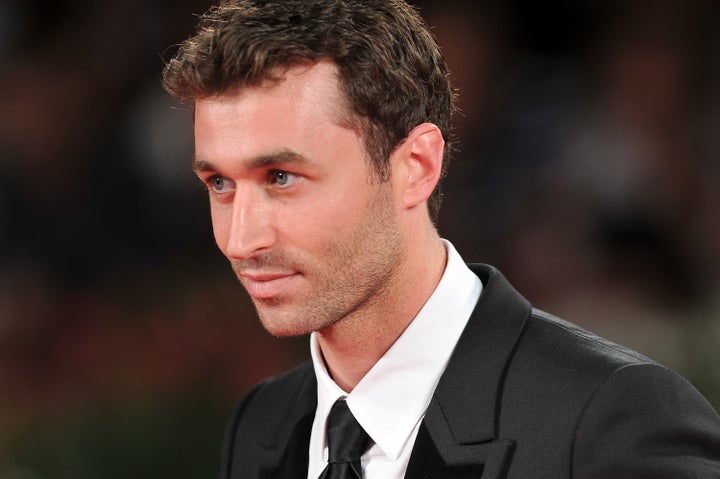 In the wake of adult film actress Stoya speaking out on Twitter to say that fellow porn star James Deen had raped her, two more adult film stars have the accused so-called "feminist hero" of sexual assault.
Tori Lux and Ashley Fires both say that Deen attacked them. In a statement published Monday by The Daily Beast, Lux wrote that in June 2011, Deen asked her to "sniff his testicles." When she refused, she says he grabbed her throat, pinned her to a mattress and hit her in the face several times before forcing her face into his groin. She says the incident took place on a "major porn set," but not while filming.
Fires told the Daily Beast on Monday that she refuses to work with Deen because "he almost raped me." She says that when she was getting out of the shower at a porn studio (she did not specify what year this occurred), Deen "[came] up from behind me and push[ed] himself and his erection into my butt." She says he then pushed her against the sink and started grabbing her before eventually listening to her pleas of "no." She also claims that "a year or so later Deen confronted her about the incident and ordered her to 'stop telling people about it.'"
Both allegations come two days after Stoya, who is an actress, writer and Deen's ex-girlfriend, made public allegations against the adult actor.
Deen responded to Stoya's allegations in a series of tweets Sunday evening, calling them "both false and defamatory."
Deen did not immediately respond to a request for comment from The Huffington Post about the subsequent accusations from Lux and Fires.
Lux wrote that she had never reported the incident or spoken up about it previously because she assumed law enforcement would not take her seriously.
"The reason for that is because people -- including the police -- tend to believe that sex workers have placed themselves in harm's way, and therefore can't be assaulted," she wrote. "Of course, this claim couldn't be further from the truth, as being involved in sex work does not equate to being harmed."
This post has been updated to clarify the events described in Tori Lux's statement.
Related
Popular in the Community