In November, adult actress Stoya accused fellow porn star and former boyfriend James Deen of rape. In the days following Stoya's initial allegation, more women came forward with similar stories. To date, a total of 12 women have accused Deen of some form of sexual misconduct.
According to Maxim writer Ali Drucker who attended the awards ceremony, applause was sparse for Deen. "When his photo was plastered on the monitor as the nominees were read, no one seemed to cheer for him the way they yelled and clapped for the other performers," Drucker wrote. "After all, who wants to applaud an alleged serial rapist?"
Deen at the AVN Awards Saturday night.
The panel's "about" section on the AVN website described it as a way to discuss how to make the porn industry safer for performers. "We'll bring together a group of experts and industry veterans to discuss how the adult community can work to make sure performers -- particularly young newcomers -- are comfortable about speaking up if they're not really down with what's happening on and off set," the description reads.
While the panel was cancelled, the description is still up on AVN's website. Read the full description below.

Porn star and former co-worker of Deen, Tasha Reign also spoke with Cosmo about working with Deen.
"Here's the thing: I loved performing with James Deen. I had many scenes with him and only have good things to say about working with him," Reign told Cosmo. "But the truth is, I can't perform with him anymore. Women very rarely lie about these kinds of things, the statistics show, and I believe them and I just can't work with him anymore."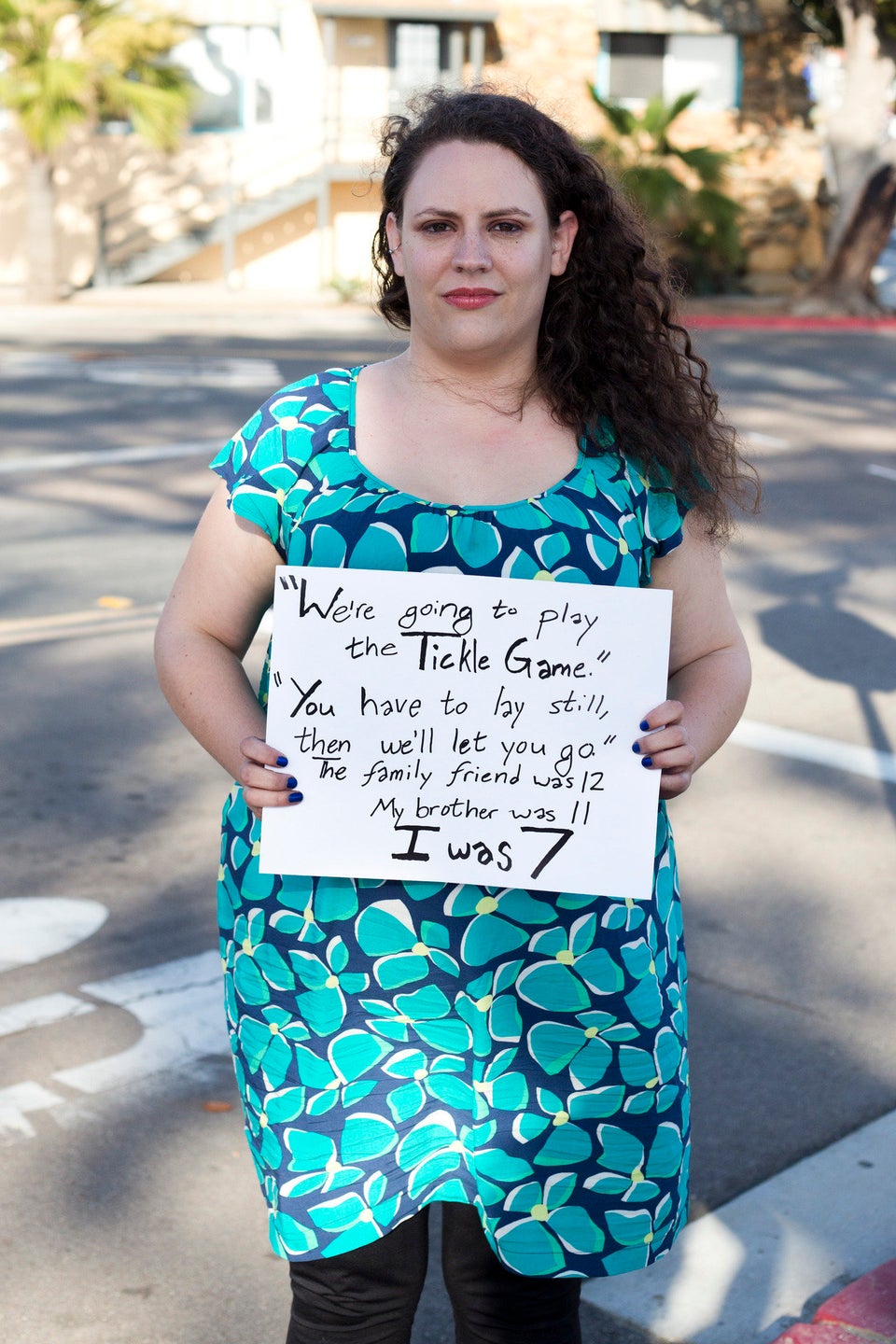 40 Powerful Images Of Surviving Sexual Assault
Related
Popular in the Community