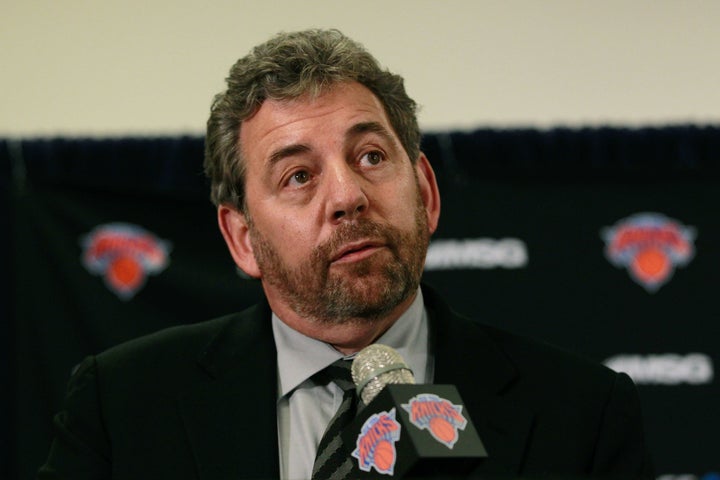 This also makes Hornacek the 11th coach Knicks owner James Dolan has signed off on since taking control of the team in 1999. Since then, the Knicks have had 12 losing seasons and one playoff series victory. The team's sucked and Dolan's been notoriously handsy as an owner -- many of the Knicks' worst gaffes can be traced directly back to Dolan. In a 2014 ESPN poll, over 200 ESPN employees who cover the NBA named Dolan the league's worst owner.
When Dolan hired Jackson in 2014, the understanding was that Jackson's ethos (and $60 million contract) was so great that Dolan would finally stand aside and let Jackson work his zen mind tricks and paint triangles all over Madison Square Garden. Instead, Jackson's teams have won a combined 49 games in two seasons, which has reportedly pissed Dolan off.
It's Dolan's team, and Jackson's obsolete triangle offense that he insists upon running has flopped hard. Dolan, however, as expected, remained on the sidelines. Until now.
There was a sense that Garden chairman James Dolan would not sign off on a coach with a 65-164 record. Whether it ever came to that is unclear. But Jackson was also well aware that Rambis was hardly the choice of the people and the players. According to a source, several Knicks expressed concerns over Rambis' coaching style in the weeks after Rambis was hired to replace Derek Fisher.
Hornacek boasts a sub .500 career coaching record, has no playoff experience and he may have been, like, the fifth best coach available, but he worked minor miracles with the Suns' imploding roster, and has the playbook of a modern NBA coach: Shoot three-pointers, play at a fast pace and space the court. Jackson's Knicks teams didn't do that, or anything else, well. But according to ESPN's Jeff van Gundy, Hornacek won't be forced to run the triangle. (And anyway, the Knicks' decades-long problems on defense are more important than whatever offense.)
Whether Dolan ripped up Jackson's philosophic triangle bible or not is unclear, but in any case: WOO-HOO! JAMES DOLAN DID IT. The two biggest issues with the Knicks coming into the month was Jackson's insistence on choosing a coach he's buddies with and would acquiesce to his style of offense, with that coach probably being Rambis.
By a stroke of common sense, Dolan may have unintentionally rectified those issues. And for that, for the first time Knicks can say this: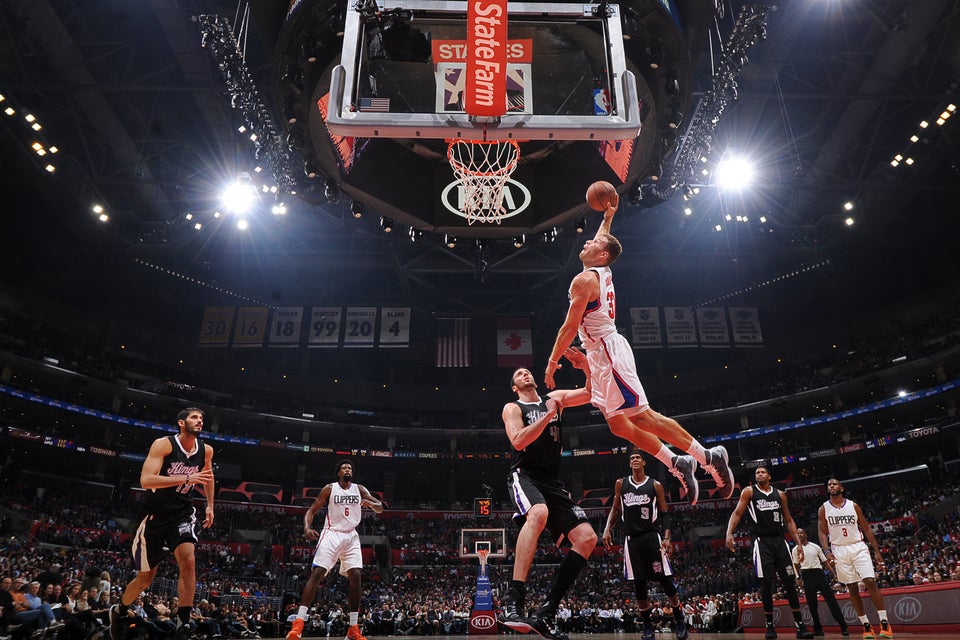 Monster Dunks From The 2015-2016 NBA Season