1994. I remember it well. Bill Clinton was waging war on poor women who were mothers in his efforts at welfare reform. Our celebrity obsessions included OJ Simpson and Tonya Harding. We watched Forrest Gump and listened to Whitney Houston declare again and again, "I will always love you." Gay men continued dying from AIDS. We knew AZT was not working; there were many rumored drug trials, but it seemed possible that a whole generation of gay men would die before there was an effective treatment. And Alyson Books, the gay and lesbian publishing powerhouse headed by Sasha Alyson, published James Earl Hardy's B-Boy Blues.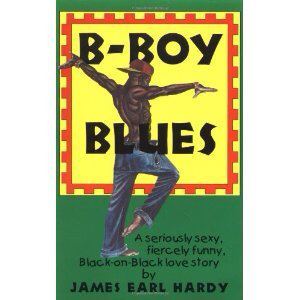 Described on the cover as "a seriously sexy, fiercely funny, Black-on-Black love story," B-Boy Blues was a defining moment: the arrival of a black, gay love story for a new generation. I was working at Affirmations Lesbian/Gay Community Center in metropolitan Detroit, and my colleague, the lovely James Drain, now of blessed memory, pressed the book into my hands and said, You must read this. He said, I have never read anything like it. James occupied both Raheim and Mitchell, the two central characters of the story, and he cherished having B-Boy Blues exist in the world. It was part of the story he was trying to write with his life as a black, gay man.
It is hard to imagine that twenty summers have passed since James pressed B-Boy Blues into my hands (we read a lot together, including Essex Hemphill, Assotto Saint, Joseph Beam and Melvin Dixon). To celebrate the twentieth anniversary of B-Boy Blues, OutWrite DC, the LGBT Book Festival hosted by the DC LGBT Center, will feature James Earl Hardy as the festival keynote speaker on Friday, 31 July 2015 at 6 p.m. In a three-hour extravaganza, OutWrite will feature a panel of experts and passionate readers discussing B-Boy Blues. Then James Earl Hardy will speak about B-Boy Blues, read from the book and answer questions from the audience. Music and other festivities will follow, kicking off OutWrite in fabulous, queer style.

To prepare for the festivities on Friday night, I asked a few colleagues to share their early reading experiences with B-Boy Blues. Writer Phill Branch wrote:
I didn't have hashtags telling me that "It gets better," or "Love wins." Twenty years ago, I had books. There were three critical texts for me at that time that, in many ways, saved me. B-Boy Blues was one. I was just out of college, living in Los Angeles, starting my career as a writer. I saw myself in Mitchell, and it scared me. I needed that shock. B-Boy was so raw and real; it woke me up. I wasn't quite sure how to do it, but I knew that I needed to find and create ways to feel safe and loved in every aspect my life. It's not been easy, but as I write this, I'm on vacation with my mom and my husband. When I was 21, reading B-Boy Blues, I couldn't have imagined that would be a sentence that I could write one day.
Yes, James Earl Hardy helped us to imagine new sentences to write with B-Boy Blues. Another writer and poet, Reginald Harris remembers:
I read B-Boy Blues the summer it came out. I'd never encountered anything like it - a black gay love story that 'outed' a lot of the tough looking guys many of us encountered everyday that the world thought was straight, but we knew otherwise. The book was (and remains) very steamy and erotic, in a joy filled way - you are after all reading about a couple falling in love. Black Gay Men could not get enough of the book or its characters, and we were surprised at how it 'crossed over' to straight black women also. I think we all wanted to see a good new-fashioned Black on Black love story - with some heat thrown in for good measure. James Earl did us all a great service by writing B-Boy Blues, and it, along with the other 'unexpectedly successful' works by E. Lynn Harris and Terry McMilllan, showed that there was a ready, waiting and hungry audience in the black community for popular fiction. His success also meant a lot to emerging authors and those who wanted to write, showing that they could do it, and be successful.
I remember the first time I read B-Boy Blues like it was yesterday! Seeing such a familiar story on the page for the first time was exciting, liberating and affirming. It has been quite some time since a novel has had such a lasting impact on our community. It dared to speak truths that up until then had only been whispered - and by doing so launched countless conversations and debates. James Earl Hardy explored the complexities of men who were far too often presented as one-sided caricatures. It was ahead of its time. It is only recently that the seeds planted by B-Boy Blues have manifested into actors depicting the lives of same-gender-loving men of African descent on shows such as Noah's Arc, The Wire, L.A. Complex, Greek and Empire, as well as webseries such as The DL Chronicles, Drama Queenz, Finding Me: The Series, Bait, Poz Lyfe and Triangle.
Yes, James Earl Hardy's book B-Boy Blues helped lots of people imagine a different kind of world, a world that twenty years later we are closer to creating.
Join me in celebrating B-Boy Blues on Friday, 31 July 2015 at 6 p.m. at the DC Center, 2000 14th St NW #105, Washington, DC 20009. We will raise a glass to toast Hardy and his extraordinary book, B-Boy Blues. And maybe, during the OutWrite Festival, we will discover a new book to change our lives.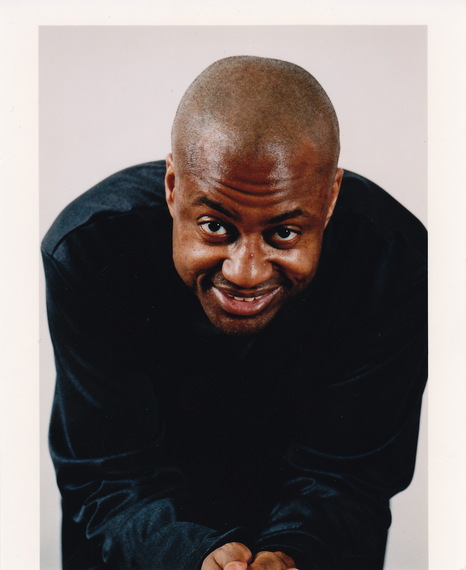 Calling all HuffPost superfans!
Sign up for membership to become a founding member and help shape HuffPost's next chapter