A conservative group is using images of the execution of journalist James Foley in campaign ads to attack Democrats in crucial Senate races.
The ads open with an image from the video the Islamic State released in August that allegedly showed Foley's beheading.
"While radical Islamists threaten to attack America, and millions cross our border undetected, President Obama and Sen. Shaheen have done nothing," the ad's narrator says. "Call now and tell Sen. Shaheen to stop ignoring our border crisis. Tell her to secure our border now."
The spots were created by Secure America Now, a group that describes itself as "nonpartisan" and "dedicated to mobilizing millions of national security activists to support policies that protect our nation against terrorist infiltration, attack, and capitulation to our enemies." Former Arkansas Gov. Mike Huckabee (R) is listed as one of the group's advisory board members.
Sen. Jeanne Shaheen (D-N.H.), one of several Democrats the ads target, represents Foley's home state in the U.S. Senate.
"This is a disgraceful ad that dishonors the memory of a respected journalist and New Hampshire native. It hurts all who loved and knew Jim, and the people behind this ad owe the Foley family an apology," Shaheen said in a statement Wednesday.
Even though Foley's family has pleaded with the public not to watch or the video, several campaigns have used footage from the execution in ads. Allen Weh, the Republican candidate for Senate in New Mexico, defended using footage of the execution in one of his ads by saying that the ad showed only the executioner and not Foley. Wendy Rogers, the Republican challenging Rep. Kyrsten Sinema (D-Ariz.), also included images from Foley's execution in a campaign ad.
Foley's family also objected when an anti-Islamic group planned to use images of Foley in advertisements in New York City earlier this year. The group eventually removed the picture of Foley.
UPDATE: Oct. 16 -- James Foley's parents responded to the ad on Thursday, calling it "deplorable" and seeking an apology.
"It makes me very sad that people would use the brutality of our son's death for their own political purposes," Diane Foley told NECN. "I would just like them to have the sensitivity and compassion to withdraw that image from their campaign."
Allen Roth, president of Secure America Now, told NECN that the group would consider pulling the advertisement out of New Hampshire "out of respect to Foley and his family." He added that the group did not deem it to be controversial since the image of Foley had already been seen around the world.
Before You Go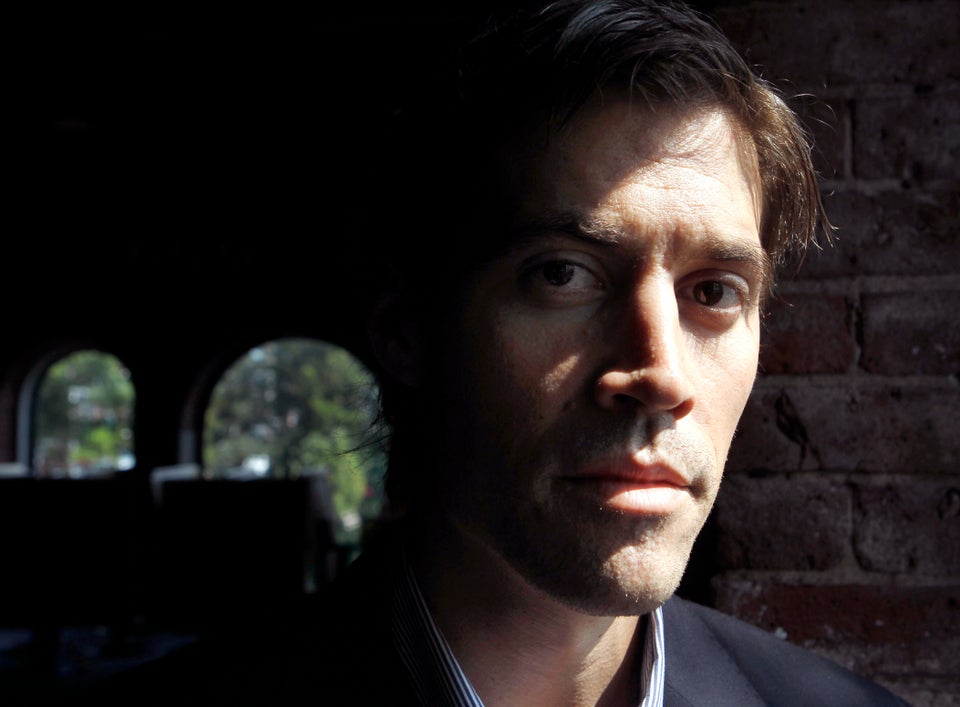 James Foley
Popular in the Community