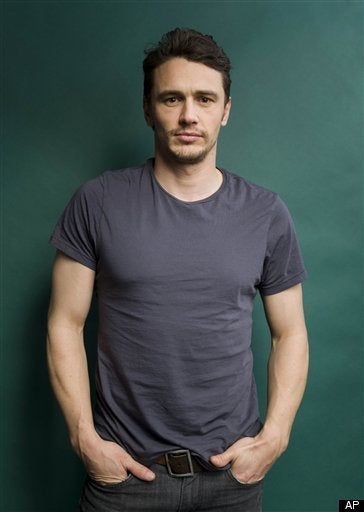 He may not have lost a limb, but filming "127 Hours" was no walk in the park for James Franco.
Speaking at the Oscar Nominee luncheon -- and pulling double duty as host and nominee -- Franco spoke about the process of shooting "127 Hours," in which he plays climber Aron Ralston, who was trapped in a canyon with his arm under a boulder for five days before cutting off the appendage.
"There was a lot of physical pain, and Danny [Boyle, the director] knew that it was going to cause a lot of pain," he said. "And I asked him after we did the movie, 'How did you know how far you could push it?'"
Apparently, Boyle knew he could push it pretty far.
"I had bruises, scars... and there were some shots of my bare arm, and it looked like track marks, and that was the 'Trainspotting' Boyle, got me hooked on heroin or something. So I had plenty of scars. And Danny said he looks at the actor, and that the actor will say when it's too far."
It wasn't just physical, either: "Not only am I feeling physical pain, but I'm getting exhausted. It became less of a facade I put on and more of an experience that I went through."
Calling all HuffPost superfans!
Sign up for membership to become a founding member and help shape HuffPost's next chapter