 James Franco, actor, student and scholar, is also party to a defamation lawsuit that wades into intellectual issues so meta they could almost be the subject of one of the actor's stints on "General Hospital" as the Robert "Franco" Frank.
A little background for the uninitiated: Franco and his alma mater New York University are being sued by former NYU professor Jose Angel Santana because Franco once called Santana an "awful" teacher to the press, after Santana had given the actor a D grade.
Santana told the New York Post in September that "whoever was in Clint Eastwood's chair at the Republican National Convention was more present than Mr. Franco was in my classes," but the professor claims he was unfairly fired for giving the actor, who is currently enrolled in several other academic programs, a bad grade.
The university and the professor appear to have read Franco's statements quite differently. Santana is claiming Franco's "awful" allegation amounts to defamation and that Franco has used the "bully pulpit" of celebrity to libel him. NYU, for its part, voted to dismiss the lawsuit on Tuesday, claiming that Franco's comments were merely opinion, as opposed to fact.
According to Santana, "Franco's reason(s) for not attending Plaintiff's class is also a fact that can be proven true or false... Notably, Franco had previously cited his work on the movie 127 Hours as the reason he was unable to attend plaintiff's class."

But according to NYU, "Franco's description of Santana as 'awful' does not have a precise meaning, nor...is it capable of being proven true or false."

The school also addresses Franco's other statements -- e.g. "No teacher will ever be fired from NYU for giving a student a D," and "[Santana] wasn't fired [from NYU], he was asked not to come back after three years because they didn't think he was a good teacher."
What constitutes libel in such a situation? How does the level of fame of the individuals involved (something Franco has played with often in his artistic career) affect how they are perceived by the press? Is this ironic justice or a frivolous lawsuit? What do you think? Tell us in the comments below!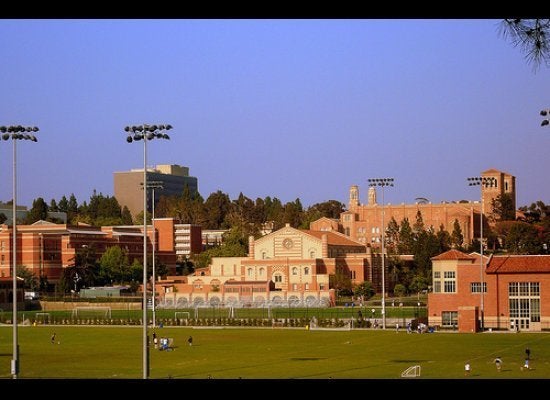 The Scholarly Career Of James Franco
Popular in the Community