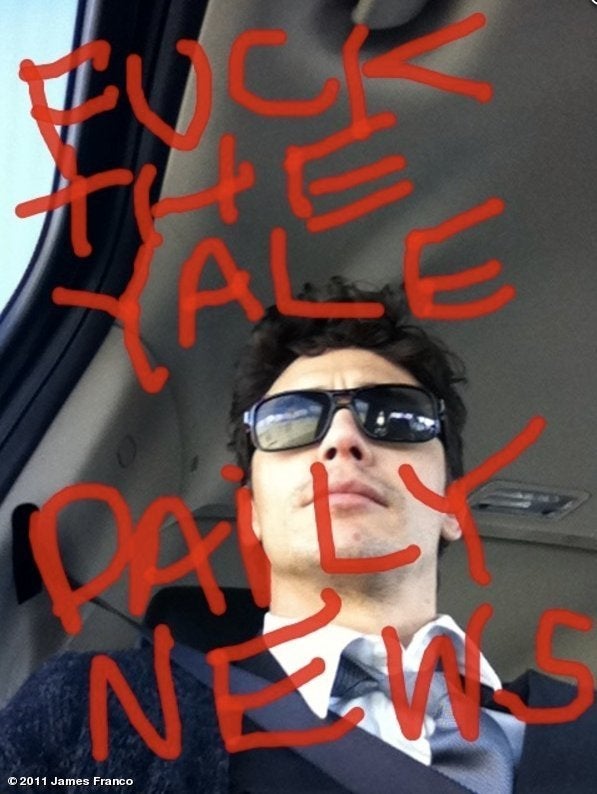 "Combined with his Oscars hosting performance and in accordance with the opinion of commenters on my last blog, I'm becoming convinced that James Franco's whole life is a form of postmodern performance art. In that context, his Twitter fits right in."
The actor-student-performance artist-writer tweeted this NSFW picture Tuesday, featuring a portrait of him taken from below and artfully emblazoned with "F*** THE YALE DAILY NEWS" in red Photoshop paint.
Can't we all just get along?
Popular in the Community