 Gay Town is American actor, filmmaker, writer and artist James Franco's second solo show in Berlin with the gallery Peres Projects. The exhibition that is presented in a temporary project space on the historic Karl-Marx-Allee 87 explores a variety of themes that are central to Franco's artistic practice: adolescence, public and private persona, stereotypes, and celebrity. The artist created most of the works for the show over the past two years, mostly in temporary locations such as hotel rooms whilst completing other projects. In this video we attend the opening reception of the exhibition, and gallerist Javier Peres talks about how he and Franco developed the idea for the exhibition and the basic concept of the show.
Peres Projects regards Gay Town as one of Franco's most ambitious installations to date. For Gay Town, the artist uses a mix of different media including painting, drawing, film, video, sculpture, and photography. The result is an exhibition that is very much autobiographical. As Peres explains:
"All these works are ultimately very autobiographical. With this show one of the things that James was really exploring was the different things that are happening in his life as he is going through them and he's depicting them in either in film, in the videos, or in the paintings, or even in the blankets. The blankets are all based on drawings that he makes, or collages or fan art or whatever. So it's all stuff that is happening contemporaneously that he's experiencing. The whole idea of the show, was to show this aspect of his life. It's very much like a self portrait."
Gay Town runs until March 9, 2013. On March 1, Peres Projects will open its new gallery space on Karl-Marx-Allee 82 with a solo exhibition by David Ostrowski entitled 'I'm OK.' (Moments later, he was shot).
For more videos covering contemporary art and architecture go to VernissageTV.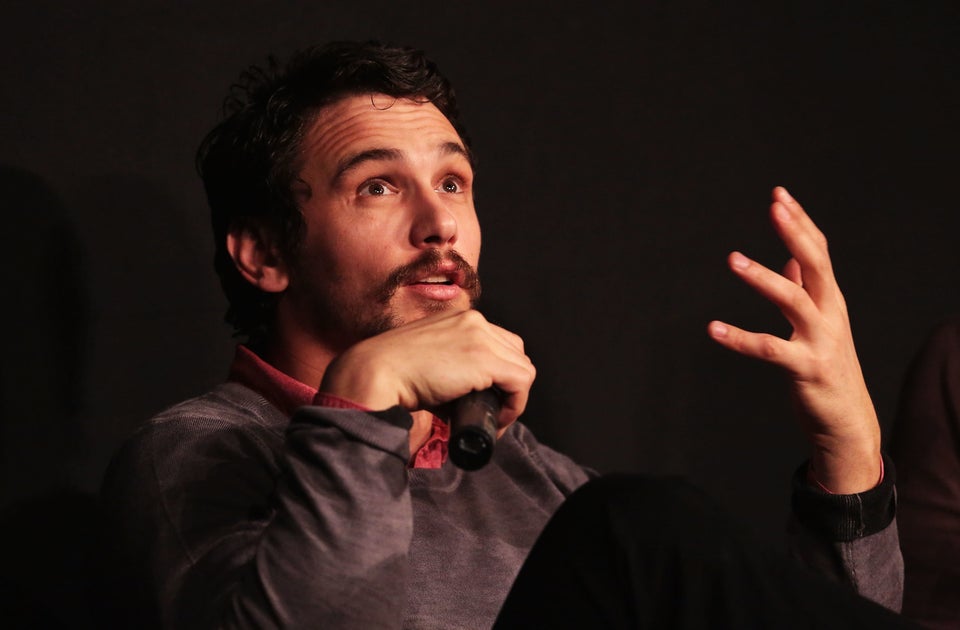 James Franco
Popular in the Community