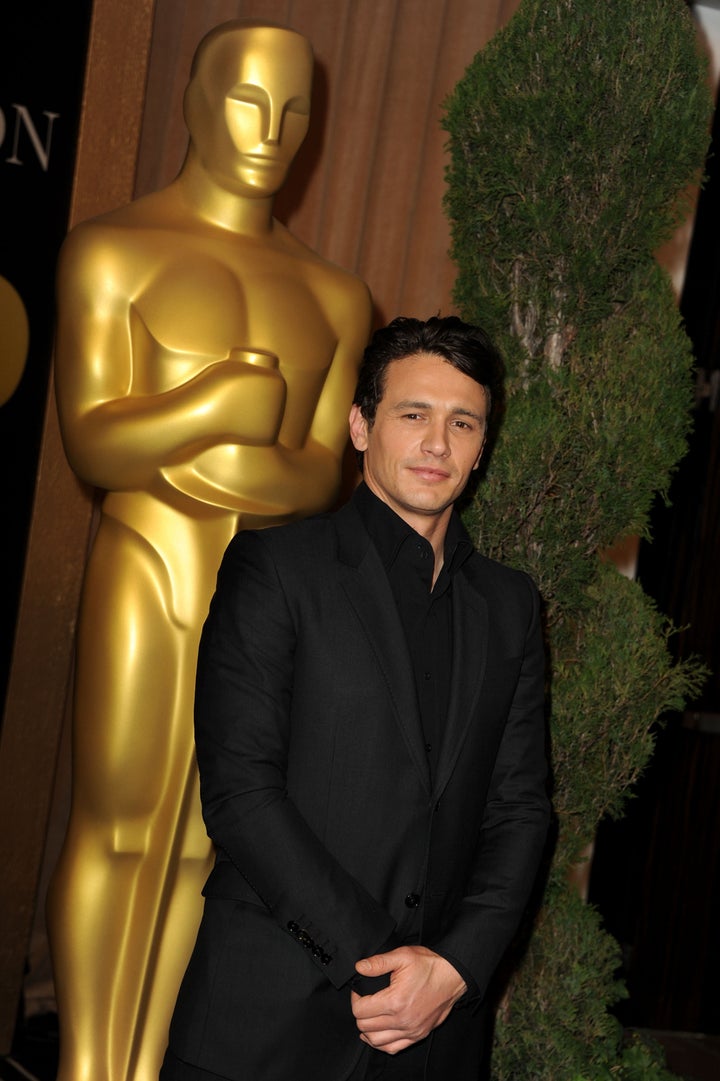 Frano first appeared on the soap back in 2009 as a serial killer, aptly named Robert "Franco" Frank, during a two-month story arc.
'GH' executive producer Jill Farren Phelps said it was "an honor that an actor of Franco's caliber would choose to spend some of his valuable time in Port Charles" when Franco first signed on for the role.
The Academy Award-nominated actor said his decision to guest star on the soap opera was all part of an art-imitating-life film he's working on.
Art film or not, people seem to love seeing the Oscar host in Port Charles. Franco reprised his role in February, just days before his less-than-stellar hosting duties at the Academy awards.
"It's over... We'd been living together in L.A. and then came to New York to go school for two years. Then I signed up for more school at Yale. I think that was it for her," he revealed in his recent Playboy interview.
Check out some scenes of Franco in his first stint on 'General Hospital' below!
WATCH: