While the video has since been removed from Franco's account, it still lives online - take a look above.
Franco's version of "Boyfriend" shows him doing his best Bieber, sporting The Biebs' trademark bangs, cocked flat-brim hat, and hoodie sweatshirt. While Franco does a fairly convincing impression of the 18-year-old pop star, his video is noticeably less sexual than Bieber's original, which served as a coming-of-age breakout for the then squeaky-clean teen.
In contrast to Bieber's big-budget choreographed music video, Franco's take seems to have been recorded on a tablet (there are reflections of the device on Franco throughout the video) with flashlights. The actor couldn't resist adding a bit of his own controversy, however. Ashley Benson, who also appears in the video, starred in the movie "Spring Breakers" with Franco and has been rumored to be Franco's new girlfriend. Franco denied the relationship in October on his Huffington Post blog, writing, "As for Gomez and Benson, those are Bieber's girls and I wouldn't dare tangle with the Biebs. I heard he wants to kick my ass. Yikes!"
If Bieber didn't want to kick his ass then, he might want to now.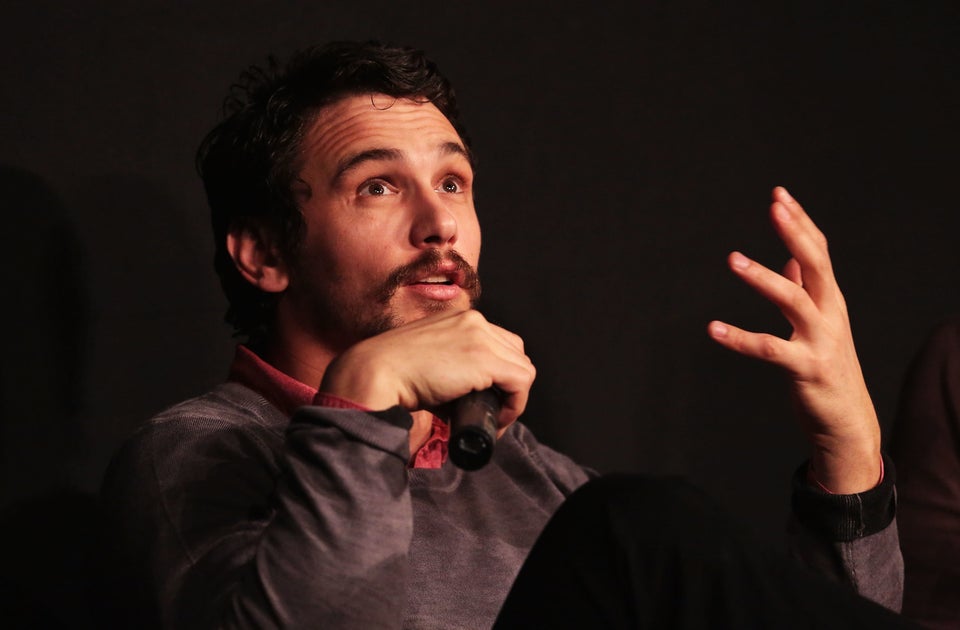 James Franco
Support HuffPost
The Stakes Have Never Been Higher
Popular in the Community