James Franco has held many titles during his tenure in Hollywood: movie star, director, heartthrob, grad student, acting teacher, short story writer, poet, indie musician, Oscar host, naked wrestler, media glutton, Time's Up pin-wearer.
But the multihyphenate's accomplishments surged this month when five women said he attempted to coerce them into unwanted sexual encounters or on-set nudity. It seems those allegations jeopardized the Academy Award nod Franco was expected to receive for his performance in "The Disaster Artist." In lieu of "two-time Oscar nominee," he can add "alleged harasser" to his résumé.
His snub is a small victory for the #MeToo and #TimesUp movements, which hope to eradicate the glorification of abusers in Hollywood and out. It's also a crucial moment in Franco's career ― a potential death knell for a performer who's long used sex to define his persona.
But if he was shoving women's heads toward his crotch in moving cars and removing plastic guards covering their vaginas during filmed sex scenes, as has been alleged, then Franco's queerbaiting assumes a new dimension. It was chicanery. Franco painted himself as a progressive when, according to various accounts, he was a predator.
Franco has denied the allegations against him, which surfaced on Twitter after his Golden Globe win for "The Disaster Artist," but said he "support[s] people coming out and being able to have a voice." That, too, would seem duplicitous. The accuser who lodged the aforementioned car allegation said Franco called her and "a few other girls" mere weeks ago to offer an "annoyed" apology, which would be tantamount to a private admission of guilt.
Nonetheless, Franco remained a key player in the ongoing awards season. Oscar ballots opened six days before The Los Angeles Times published its report detailing the five women's accusations ― long enough to leave some Academy members regretting their vote in his favor. (The Academy of Motion Picture Arts and Sciences has no morality clause in the bylaws that govern its voting process.)
At the March 4 Oscars ceremony, Timothée Chalamet, Daniel Day-Lewis, Daniel Kaluuya, Gary Oldman and Denzel Washington will instead compete for the Best Actor statue. It's a career-defining moment for any performer, but a potentially career-busting one for Franco.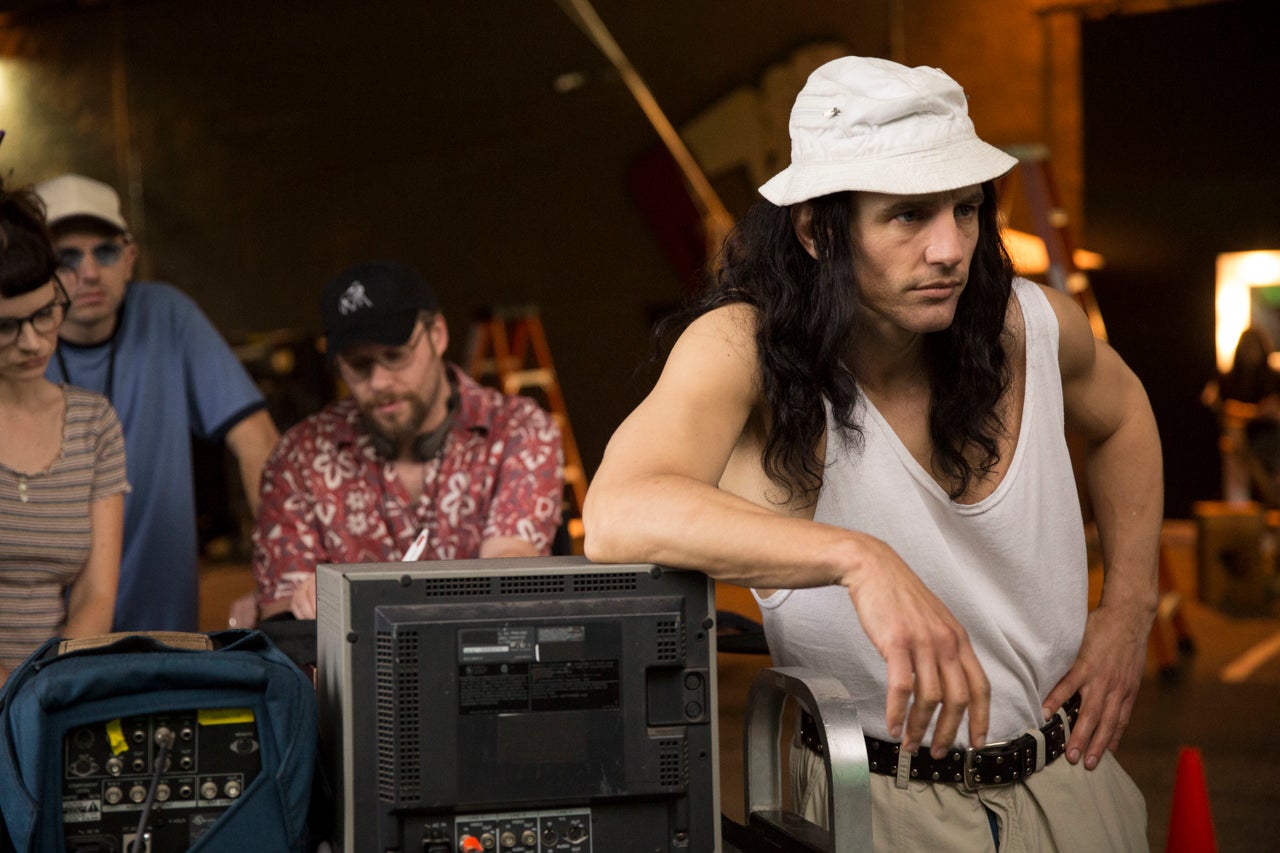 As Franco's future remains unclear, his past offers a memory lane filled with contradictions and ploys. His first significant leading-man role was the 2006 tragic romance "Tristan & Isolde," where he sported shaggy hair meant to stoke teen girls' fantasies. His stature as a bankable star multiplied as the "Spider-Man" trilogy came to an end in 2007, particularly when Franco proved himself a scene-stealer in 2008′s "Pineapple Express," playing an erratic (and somewhat homoerotic) drug dealer. But that was the end of the "Freaks and Geeks" Franco as we knew him.
Most straight actors who play gay characters needn't be probed about their own bedroom interludes, but Franco attached himself to so many queer projects after "Pineapple Express" that it became impossible not to ponder his proclivities. He portrayed a gay-rights activist in "Milk," as well as gay poets Allen Ginsberg ("Howl") and Hart Crane ("The Broken Tower"), a gay-media pioneer-turned-reformed Christian ("I Am Michael"), and the foreman of a gay-porn empire ("King Cobra"). He co-directed a pseudo-documentary about gay cruising, S&M and homophobia ("Interior. Leather Bar."). For a museum installation in Los Angeles, he stripped and wrestled with the artist Paul McCarthy, ordering him to squeal like a pig.
Along the way, Franco posted photos canoodling with another man on Instagram, posed in drag on the cover of Candy magazine and performed fellatio on the barrel of a revolver in "Spring Breakers." He also played plenty of straight characters and dated actress Ahna O'Reilly, but Franco seemed to milk the fact that such prosaic activity would not provoke the same interest.
Meanwhile, in the 2013 novel Actors Anonymous, Franco catalogued his (supposedly fictional) pickup methods. One involved asking "young girls" to email him the selfies they'd taken together, "that way I can give them my info very quickly in front of a crowd of fans and later work out a way to see them." That routine played out in real life the following year, when Franco met an admirer at his Broadway play "Of Mice and Men." She turned out to be 17, but he still asked, in a private message on Instagram, whether he should rent a hotel room for the two of them. (The legal age of consent in New York is 17. Franco was 36 at the time. His defense: "I'm embarrassed. I guess I'm just a model of how social media is tricky.")
"I had lots of sex. Lots," Franco wrote in Actors Anonymous. "Most actors seem to do it, capitalize on their celebrity appeal."
Of course, as is often the case with men accused of sexual misconduct, boundaries between art and reality were blurry at best. "I'm just very conscious about how sex is used in a project I do," Franco said in 2013. But apparently he failed to consider his own intergenerational flirtations when playing a soccer coach who sleeps with a teenage girl in 2014′s "Palo Alto," based on his short-story collection of the same name. And he failed to consider how sex is used when saying things like "I'm a little gay, and there's a gay James," but appearing to be heterosexual in every literal sense of the word.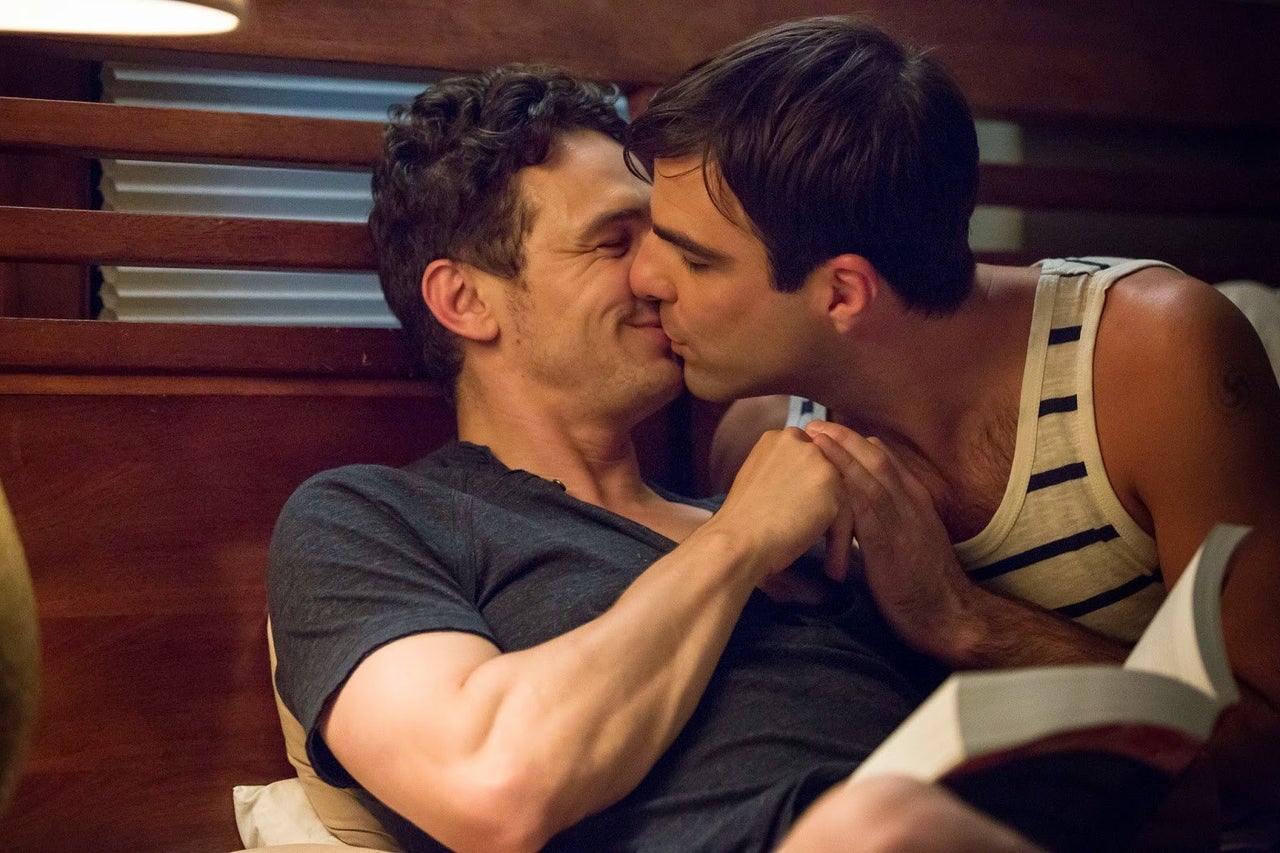 I first met Franco in 2016. He was promoting "King Cobra," in which his character has anal sex with another man. Just a few months earlier, he'd published a book, Straight James / Gay James, investigating his "queer public persona."
I asked what he made of the fodder surrounding his orientation, given that he was yet again handing the world a piece of gay pop culture. "It's just weird that if I do projects that are about LGBT subjects, then who I have sex with needs to become part of the conversation," he said, slouched in his seat, contradicting the amused "Maybe I'm just gay" refrain to which he once subscribed.
And therein lies the folly of James Franco.
He wants to be self-aware about the buttons he pushes. He wants to be a breathing performance art piece scrutinizing celebrity culture. But if he's taken advantage of young women along the way, everything his work attempted to say about sex, fame and human connection is negated. If Franco is indeed "very conscious" of how his sexuality is discussed and marketed, then denying five accusers' claims against him proves he's only "very conscious" when he can stir up salacious intrigue.
Franco's Oscar snub arrives one year after alleged sexual harasser Casey Affleck won the same prize. Like Affleck, Franco hasn't publicly owned up to his alleged past, which only further underscores his particular brand of hypocritical attention-seeking. The path to absolution is long and tenuous, but hiding and issuing denials about his own alleged violations will not get him there. He was happy to tease us about his sexual narrative before; if he has any hope of a career going forward, he can't shirk that narrative now.
Popular in the Community