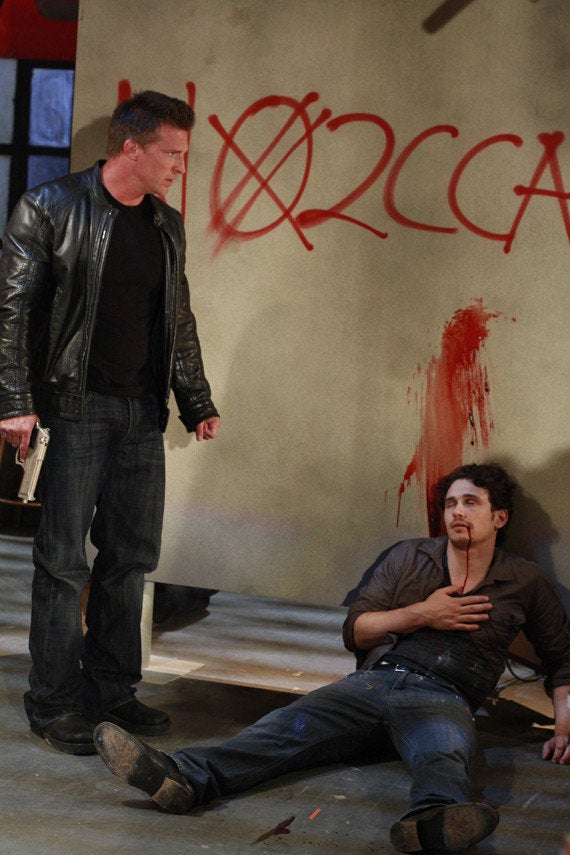 It's a good thing he's on "General Hospital," because from the looks of it, James Franco is going to need a doctor.
The Oscar-nominee is reprising his art-as-real life experiment with another go-round on the soap opera, this time back for a long arc as serial killer/artist Robert "Franco" Frank. Part of his storyline will involve trying to break up the wedding of Jason Morgan, the hitman on whom he harbors a desperate crush.
The photo below, then, doesn't look like the feeling of butterflies is very mutual.
PHOTO: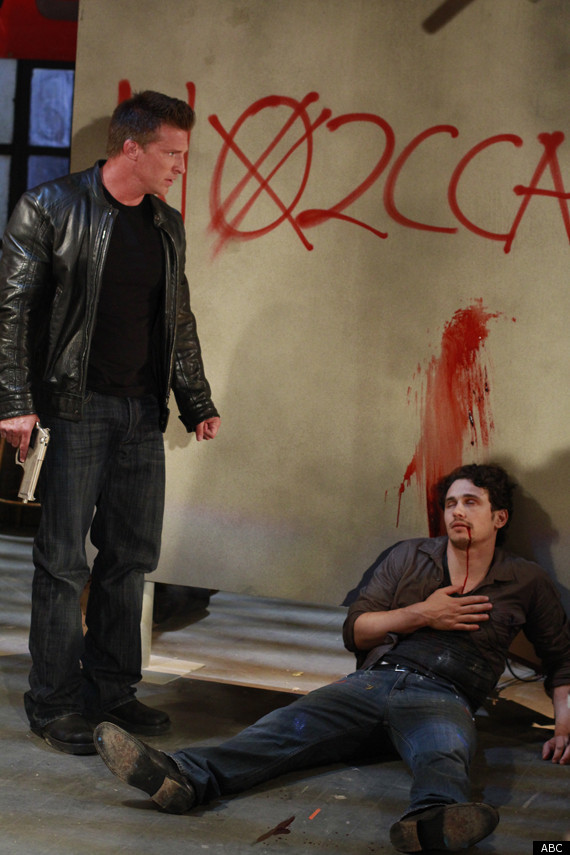 Popular in the Community