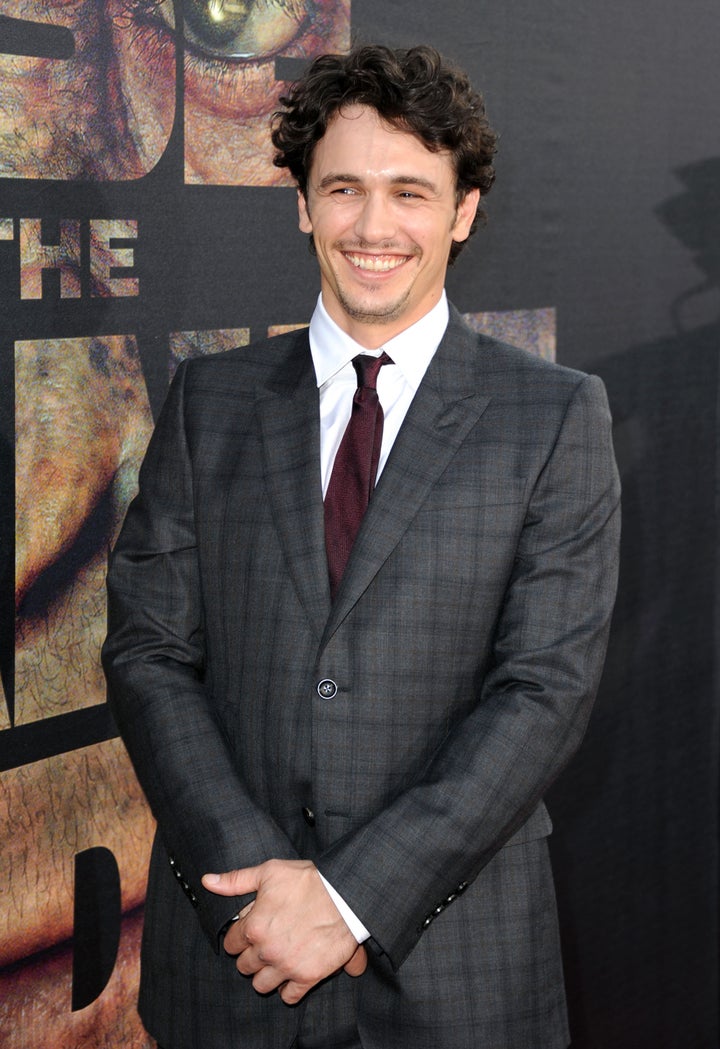 Carving a reputation as the pre-eminent renaissance man of a new generation in Hollywood, James Franco's boundless intellectual curiosity and artistic drive has seen his resume's eclecticism grow in leaps and bounds, spreading wider in search of new forms of art.
His dabbling in sculpture, music, digital multimedia, literature, non-visible art and the pursuit of knowledge itself is supported, of course, by his acting career, which in and of itself has become a sort of platform for experimentation.
Starting out a television actor on "Freaks and Geeks," he is now the face of major film franchises, including last week's smash hit "Rise of the Planet of the Apes," but his strong indie film credits -- including an Oscar nomination for last year's "127 Hours" -- make obvious that his ultimate interest is in cinema less bound by commercial consideration and codes of public morality.

There is one boundary, however, that he will not push, with his amateur pratfalls enough to discourage further pursuit. Appearing on "Conan" Tuesday night, he detailed some unfortunate adult film dabblings.
"When I was young, it's not like I went down to Van Nuys and tried to break into the porn industry, I got a video camera and my girlfriend and I decided to film ourselves," he laughed. "And watched it back and said yeah, let's never watch that again."
He goes on to praise porn stars, bringing his grandmother into the conversation somehow or another, but the awkwardness is certainly worth watching in all its glory.
All this being said, of course, Franco is evidently unafraid to star in a movie
about
porn; he'll take on a leading role, alongside Heather Graham, in "Cherry," playing a drug addict lawyer who becomes involved with a young, naive porn star.
WATCH
:
Popular in the Community