In brainstorming headlines for this article, the first idea that came to mind was "James Franco Is Doing The Most."
It's an evergreen choice, really. James Franco has always done the most. Between 2005 and 2017, he's directed 14 feature-length fiction films, most of which you've probably never heard of, as well as a handful of shorts and documentaries. He also finished an undergraduate degree from UCLA and earned an MFA from Columbia University; published a short story collection, two poetry anthologies and a novel; hosted the Oscars the same year he received a nomination for "127 Hours"; made a multimedia project based on the sitcom "Three's Company"; made a multimedia project in which he nakedly wrestled the artist Paul McCarthy; acted in movies as varied as "Milk," "Rise of the Planet of the Apes" and "Spring Breakers"; baited us to question his sexuality; taught classes at UCLA and NYU; and somehow found a free moment to write a New York Times op-ed defending Shia LaBeouf's "performance art."
Yes, it's been quite the decade for the elder Franco ― and 2017 may very well be his best year to date. "The Deuce," the HBO drama on which he portrays twin brothers with connections to the mob, was a critical and commercial hit. Now his latest directorial endeavor, "The Disaster Artist," has become a key player in the ongoing Oscar derby. It feels like Franco, whose restless oddities had become something of a punchline, is finally finding his way again.
Because he is nothing if not a multi-hyphenate, Franco also stars in "The Disaster Artist," delivering the sharpest performance of his career. He uncannily plays Tommy Wiseau, the enigmatic director of "The Room," proverbially known as the worst movie ever made. Based on a book co-written by Wiseau's friend Greg Sestero (portrayed in the film by Dave Franco) and journalist Tom Bissell, "The Disaster Artist" transforms the making of "The Room" into an uproarious and surprisingly layered portrait of friendship, perseverance and utter foolishness. Oh, and Franco stayed in character while directing it, in case you want to add another line item to his résumé.
I talked to Franco in New York a few weeks ago, before his Gotham Award victory for Best Actor elevated his status in the Academy Awards contest. Last time we met, when Franco was promoting the 2016 gay-porn drama "King Cobra," he came across as aloof; this time, he was cheerful and engaged. We discussed his workaholic tendencies, feeling like people had grown tired of him, and his affection for Wiseau, who's become a dear friend.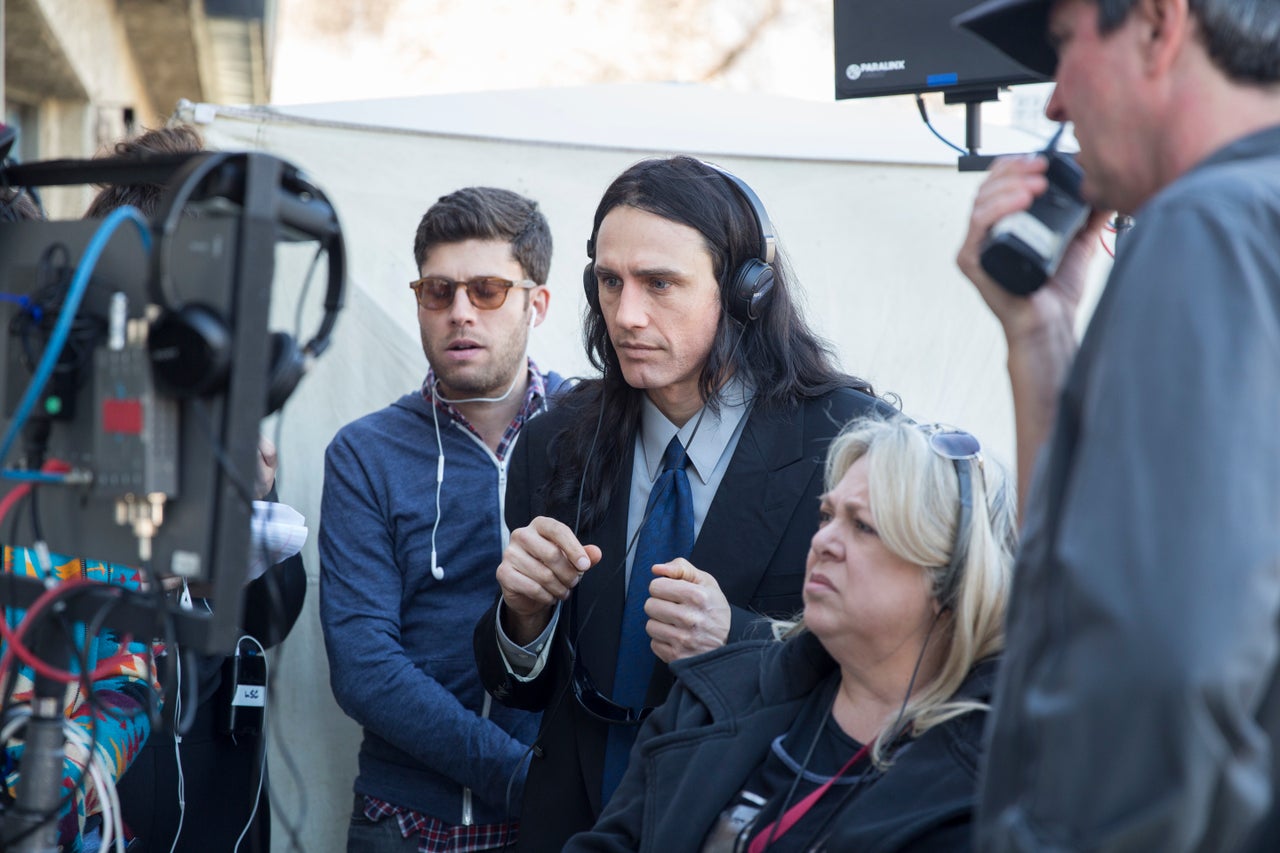 You're hosting "Saturday Night Live" in December. What's it like to return, having made a documentary about the show?
It feels like home. I think Keenan probably might be the only one who was in my doc. We made the doc about eight years ago, I think. I made it when I was at NYU. That was one of my assignments. But I feel at home there. It's still Lorne.
Your IMDb page is wild. Just realizing the number of movies you've directed, most of which made very little money, is an exercise in wondering how the hell you found all that time.
It's crazy. You know, I was talking about this very thing this morning — this idea of over-scheduling. It's almost an addict behavior, where, if you think of an addict as someone doing something to avoid himself or to avoid his life or avoid pain or avoid fear, that's kind of, in a weird way, what I was doing. This over-scheduling prevents any time to just relax, obviously, or any time for self-reflection, any time for being with loved ones. That was part of it.
I think what's also part of it, and what's so nice — and we can bring it to the two projects I have that came out this year, "The Deuce" and "The Disaster Artist" — is I'm so proud of those things. I get to work with ["The Wire" creators David Simon and George Pelecanos] on "The Deuce," my heroes. And I got to direct two of the eight episodes last season, and I'll get to do them on this new season. And then on "The Disaster Artist," I had Seth Rogen and his company, Point Grey, produce it, because the smarter part of my brain was like, "Get strong producers that will get you to focus." That way I wouldn't be doing what you're seeing on the IMDb, where it's like 20 things at once.
But on the other hand, I think, having done all of those movies and all those things at such a frantic pace, even if not every one of those things was successful or whatever, I think what it did was it did give me a lot of experience so that I then am capable of directing something like "The Deuce" and something like "The Disaster Artist." And, in fact, once I marshaled everything and focused and had producers that I wanted to do a good job for and that would demand that I focus, then I could do the best work of my career, in a way.
It does feel like a James Franco comeback moment, which is weird because you never really went anywhere.
Yeah, it's "we had enough of you."
In a way. I had enough of me. But, in fact, I did go away. It's just that there was so much work backlogged that I think it hasn't quite caught up yet. I actually only acted for two weeks this whole year, on this Coen brothers project for Netflix, "The Ballad of Buster Scruggs." I actually have pulled back, and when I did "The Deuce" and I did "The Disaster Artist," I did focus. I really just put all my energy into those things when I was doing them. The big lesson for me are the results. I'm really happy with them, and it's like, "Oh, go figure, James. You actually put care and time into something, and you reaped a different kind of results."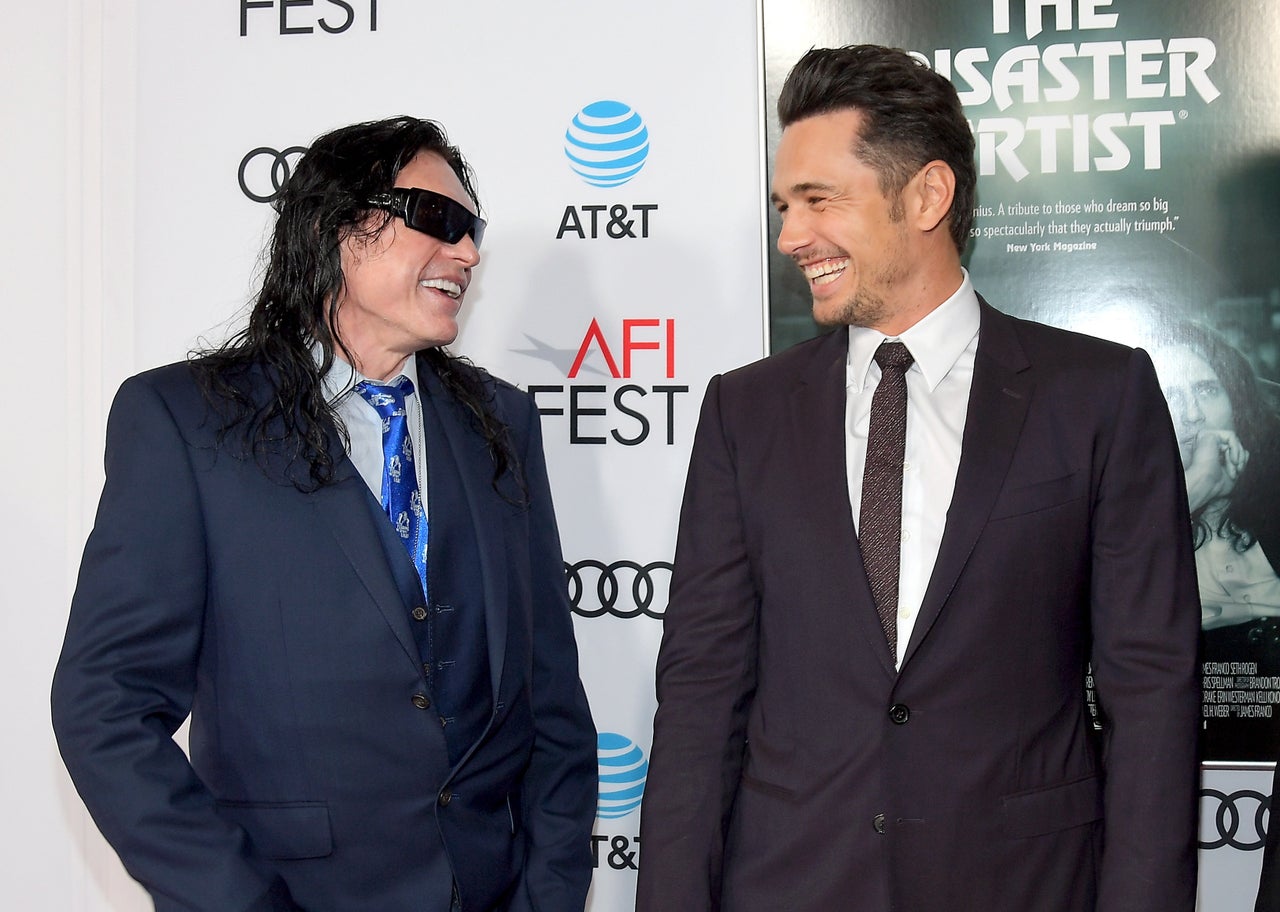 While you were directing so many movies and writing, was there a project that especially disappointed you because it didn't find an audience?
No, I mean, I think there are a lot of reasons to do a lot of things. Like I said, to just avoid myself. But also to get better. When I first started acting, I left UCLA and my parents were like, "You have to support yourself," and I ended up working at McDonald's. That put in my mind, like, "OK, dude, you're making this choice. You're working at McDonald's. You better show that you want this." That kind of started this whole pattern: Just throw yourself into it headlong, and just do it 24/7. And then, as an actor, that reaped results. I was on "Freaks and Geeks" two or three years later, and when I got into directing, I kind of thought the same thing: Just throw yourself into it. And here I am with two projects that I'm really, really proud of.
And that people are responding to magnificently.
Yeah, I guess I graduated film school seven years ago, and I think seven years of just going at it definitely gave me some things. But after a while, that kind of workaholic approach had diminishing returns. Anyway, I think also part of the idea of doing a lot of things was that I also, maybe, in the back of my mind knew that I was doing these very literary projects that were not going to reach a large audience. There's things I did, like this movie "Child of God," which was an adaptation of a Cormac McCarthy book — I was really proud of that. I still am really proud of that. I think it's an interesting film. I think there's an incredible performance in it by Scott Haze. I was really proud of the way I put that story together. But the subject matter is super dark. It's about a necrophiliac. It's not going to bring in big audiences. And we did get a great review in The New York Times, but overall, yeah, it kind of bummed me out that people didn't see what I saw in that, the artistry of it. Things like that. But, again, it was part of the learning phase.
Now, you're embedded with Tommy Wiseau, this cult figure who also went above and beyond to do what he wanted to do. When was the first time you heard of "The Room"?
The first time I saw that face was on that billboard. [...] It just said "The Room" and had that phone number and that picture [of Wiseau's face]. The thing was up for five years on Highland Boulevard. I must have passed it 100, 200 times because I was living in LA. It just didn't penetrate, because there were just weird things in LA. There was this guy named Dennis Woodruff who'd drive around in these weird cars that were covered in trash and weird stuffed animals. They'd say, "Call this number and put me in your movie!" There was this woman named Angelyne who drove around in this pink Corvette, and she'd have her own billboards, too. So I just figured either you'd call the "Room" number if you wanted a vampire in your movie, or that it was a cult or something. Because what movie has a phone number on the billboard? That's sort of all I knew.
And during those five years, you never found out what "The Room" actually was?
I later learned that friends of mine, like Jonah Hill and Paul Rudd, were part of the "Room" crew and would go to the Sunset 5, where it was playing at midnight on the weekends. I guess they just never told me about it, and then I finally found out about it when I read the book when it came out four years ago. Before I was halfway done, I was like, "This is an amazing story." I love Hollywood history. I love Hollywood stories. I read books about Hollywood about as much as anything. I knew, as a storyteller, I'm obviously drawn to things that are unusual. Even when I was doing movies about a necrophiliac or Faulkner stories, I was always still looking for a way to tell those stories so that they wouldn't be completely off-putting.
Even with "Child of God," I found a way in where it was like, in fact, [the main character] is not unlike all of us. He's looking for what we're all looking for: love. It's just that he's so socially awkward, and he's so ostracized from society that the only way he can get that is through a dead body, right? But that's just to say I'm always looking for ways to tell unusual stories, bizarre stories that have a hook. I don't want to turn off audiences — I'm just not interested in the cliché. Here, with this book, I was like, my god, this is everything I wanted. It's the most bizarre Hollywood story ever, but underneath it's completely universal.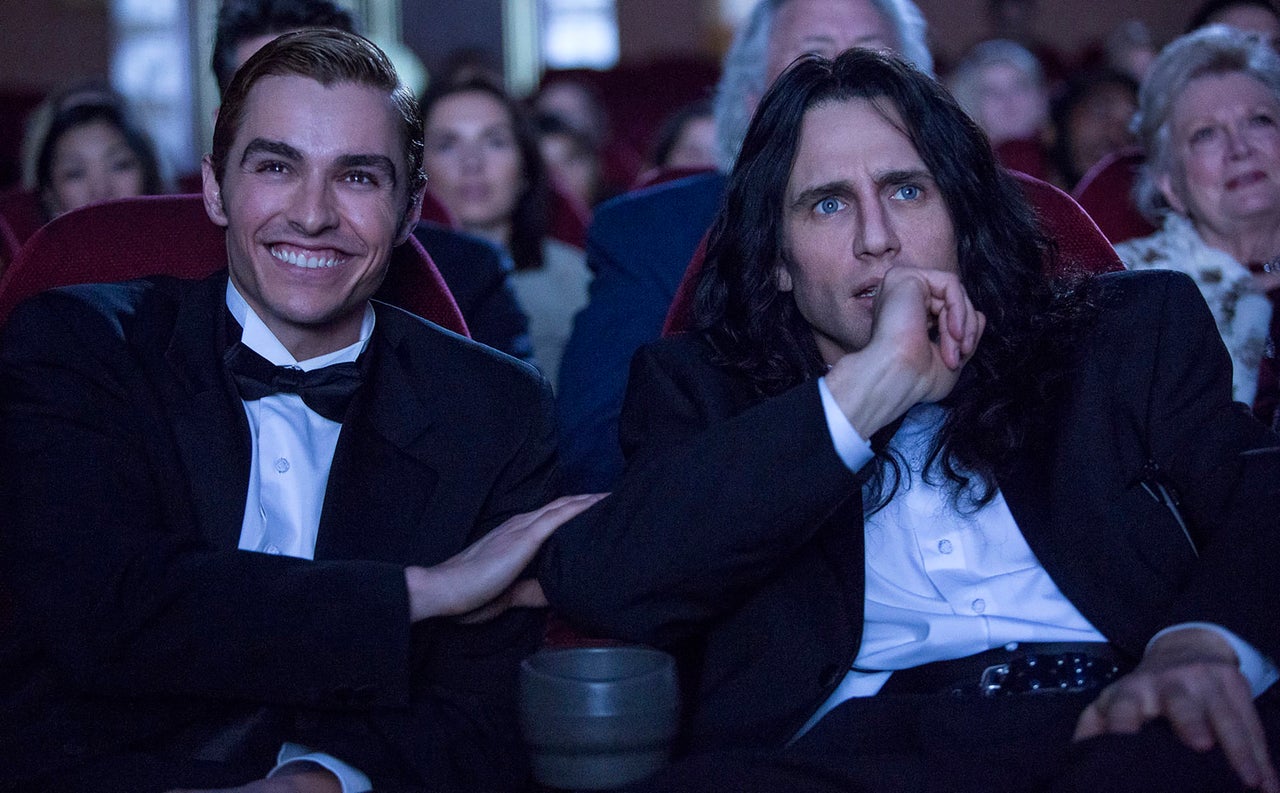 Right, because Tommy pairs up with Greg Sestero, who ended up starring in "The Room" and supporting Tommy's lunacies. It's really a story about friendship.
About friendship, and about outsiders and dreamers, which everyone who goes into a profession starts as. We all start on the outside, and we have these dreams of quote-unquote making it. That's what this is at its core. So I was like, OK, maybe this is my oddball slash commercial moment, or at least something that can reach a larger audience. I was doing "The Interview" with Seth and his company in Vancouver, and I gave them the book. I was like, "Help me make this. You guys know how to work with studios and still make the movies you want to make. I think this thing has crossover potential. Help me do it."
Part of the lore of Tommy Wiseau is how little we know about his history: specifically where he was born and how he became rich. There's a documentary in the works that attempts to answer those questions.
"A Room Full of Spoons," which Tommy tried to stop. They just overcame that, and it will come out eventually.
Now that you know him, what do you make of the investigations into Tommy's real life, given how secretive he is?
I actually haven't watched it, but the thing about that is, I think the guy who made it is a fan of Tommy's. You can go online, and people have theories about the three mysteries about Tommy: his age, where he got his money and where he's from. To me, that's cool and fine. I don't think it actually takes away from anything. What's more interesting to me about Tommy is the self-creation, the persona that he's put on, and how hard and how tightly he holds this creation, and what's behind that need to live behind this facade.
He created his own character. His life has become a strange movie, and he's the star.
Yeah! What is that? That's what's interesting. In our movie, we preserve the mystery. Our movie is not about debunking those mysteries. We touch on it a little bit, but it's more about upholding the facade, or whatever — it's not even a facade. It's just his version of himself. What we do uncover is the emotional through-line of his character. We do reveal his emotional highs and lows, and give a sense of how badly he needs to hold on to this character that he's created.
"The Disaster Artist" opens in limited release on Dec. 1. It expands nationwide Dec. 8.
Language in this story has been amended to better describe Franco's workaholic tendencies.
Popular in the Community