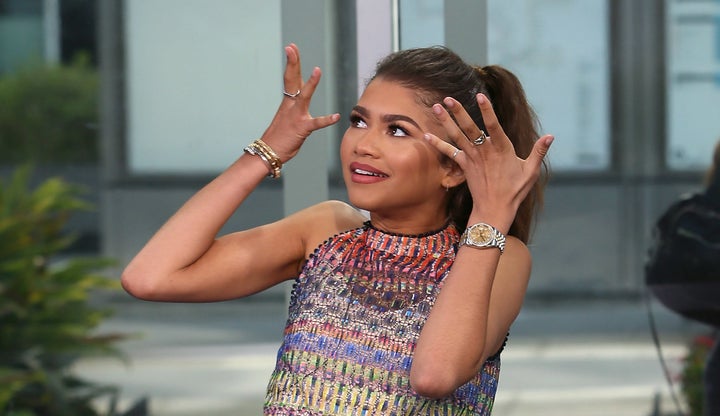 Zendaya faced a wave of criticism and backlash after comic book fans attacked the actress' reported casting as Mary Jane in the upcoming "Spider-Man: Homecoming" movie.
The 19-year-old has been the target of more than her share of misogynistic, racist trolls, "Guardians of the Galaxy" director James Gunn decided to step in and speak up for the actress. (For the record, he is not attached to the upcoming film and did not confirm the actress' casting.)  
In a Facebook post on Friday, Gunn spoke out against the racists that responded to his tweet and asked for the "thoughtful majority" out there to give Zendaya's casting a chance. 
"For me, if a character's primary attribute — the thing that makes them iconic — is the color of their skin, or their hair color, frankly, that character is shallow and sucks," Gunn said. "For me, what makes MJ MJ is her alpha female playfulness, and if the actress captures that, then she'll work. And, for the record, I think Zendaya even matches what I think of as MJ's primary physical characteristics — she's a tall, thin model — much more so than actresses have in the past." 
Well, that last sentence isn't perfect, but it's clear that he's trying. Gunn continued his post by urging his followers to realize we live in a "diverse present world" nowadays, no matter what all-white comic book stories might suggest. 
"Perhaps we can be open to the idea that, although someone may not initially match how we personally conceive a character, we can be — and often are — happily surprised." 
Read the rest of Gunn's post below:
And for all you haters still out there, this is for you: 
REAL LIFE. REAL NEWS. REAL VOICES.
Help us tell more of the stories that matter from voices that too often remain unheard.
BEFORE YOU GO
PHOTO GALLERY
Zendaya Quotes