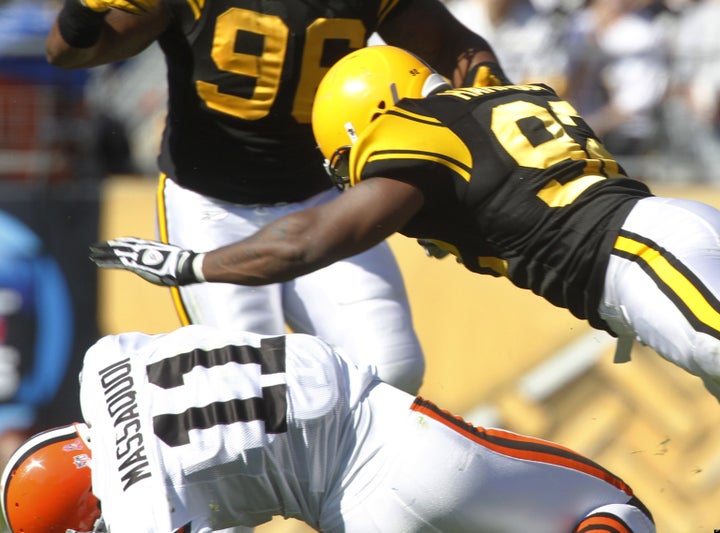 In the middle of Pittsburgh's 28-10 victory over Cleveland on Sunday, Steelers linebacker James Harrison laid out two Browns players on different plays with helmet-to-helmet hits.
In the second quarter, Cleveland's Joshua Cribbs took a direct snap and ran to the right. Linebacker LaMarr Woodley wrapped up his legs and Harrison ran over, led with his helmet, and nailed Cribbs to the ground.
Cribbs was on the ground for several minutes and did not return to the game. According to ProFootballTalk, Cribbs suffered a concussion, but he is expected to play next week against New Orleans.
Later in the same quarter, Harrison crushed Browns receiver Mohamed Massaquoiout with another helmet-to-helmet hit. Massaquoiout also suffered a concussion and did not return to the game.
"You don't want to injure people. I don't want to injure anybody," said the 2008 Defensive Player of the Year. "But I'm not opposed to hurting anybody."
Harrison was not penalized for either hit. Scroll down to watch the video.
Popular in the Community