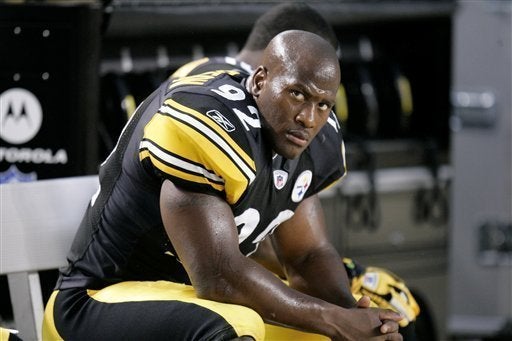 Pittsburgh Steelers' linebacker James Harrison will not accompany his team to the White House when President Obama greets the Super Bowl champions Thursday. Harrison told WTAE, a local Pittsburgh television network, that his refusal to take part in the honor was not based on his political views but rather, according to his agent, "he just doesn't want to go." Harrison told WTAE:
This is how I feel -- if you want to see the Pittsburgh Steelers, invite us when we don't win the Super Bowl. As far as I'm concerned, [Obama] would've invited Arizona if they had won.
Here's the video of Harrison talking to WTAE:
For the full WTAE story, click here.
Support HuffPost
The Stakes Have Never Been Higher
Popular in the Community