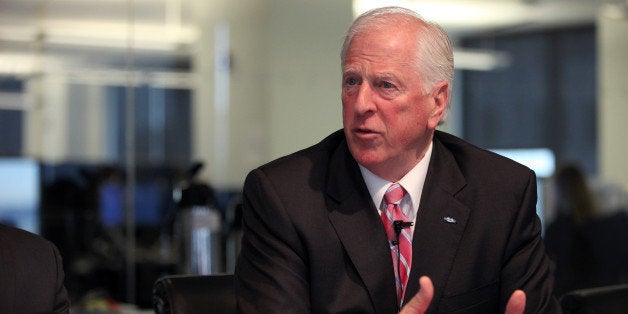 James Hinton of Napa, a former on-line Texas Hold 'Em poker player, is doing something no Republican has dared to this year: He's going all in and challenging incumbent Democratic U.S. Rep. Mike Thompson in the heavily Democratic 5th Congressional District.
And Hinton said despite the odds, he's not bluffing in his quest to unseat Thompson.
In a recent Times-Herald interview, the 39-year-old underdog described himself as a fiercely independent social libertarian. Unencumbered by a political party, Hinton's views are a mix of libertarianism and liberalism: He favors legalizing marijuana, taxing Wall Street and replacing the Affordable Care Act with a one-size-fits-all single-payer health care system.
America's two-party system and deep-pocketed special interests, he said.
"I'm running for U.S. Congress ... in order to work with and for the people to protect our beautiful God-given environment, strengthen our economy and improve our health," his campaign leaflet says.
Hinton isn't the only fringe candidate in the race.
Douglas Van Raam, of Martinez, who ran for president in 2012, will also appear on the ballot in the district covering Napa County and parts of Contra Costa, Lake, Solano and Sonoma counties. The top two candidates in June 3 primary will square off in November's general election.
Thompson has been a congressional representative since 1999, and before that served several terms in the Legislature.
A former "professional" poker player -- Hinton said he used to rake in dough playing online until the feds outlawed real-money games.
Hinton, who used to work in the wine business, said he's running a grassroots campaign with a Facebook page and little money. He said he's seeking office to stand up to big banks, corporations and hedge fund moguls.
"We are losing the battle against cronyism," said Hinton, who graduated from Napa High School in 1992, and has never before run for political office. "But I promise to fight against this travesty and truly represent my community, not special interests."
He added his poker skills would come in handy in Washington D.C.
"I beat the toughest (online) poker games in the world," he said. "Now I want a shot at beating the lobbyists."
Asked if he thinks his lack of political experience is a positive or negative, he said it's a plus.
"I think people are fed up with the idea of career politicians," he said. "Most people I talk to say they want term limits on politicians. I feel the community is ready for a fresh new perspective."
Born in Vallejo and raised in Napa, Hinton is the son of a retired Mare Island Naval Shipyard worker and Vietnam veteran. He said his father "taught me the value of supporting the community that has nourished me my entire life."
Hinton said he became a medical marijuana patient last year after his doctor recommended the drug for his psoriatic arthritis. "My doctor told me to get a card in May," he said. "I am now the healthiest I have ever been since my childhood days."
Despite several states legalizing or decriminalizing pot, marijuana remains illegal under federal law.
Hinton said he also favors a new tax on securities transfers to help stabilize Social Security, Medicare, Medicaid, Head Start and other programs.
Even he acknowledges that he sounds a bit like a politician.
"I know all these promises have been made before, and they may sound hollow or like 'pie in the sky,'" his leaflet says. "(But) I'm truly committed to getting these things done."
Contact staff writer Tony Burchyns at tburchyns@timesheraldonline.com or (707) 553-6831. Follow him on Twitter @tonyburchyns.
Occupation: Independent candidate for California's 5th Congressional District seat
Quote: "I beat the toughest (online) poker games in the world. Now I want a shot at beating the lobbyists." ___
(c)2014 Times-Herald (Vallejo, Calif.)
Distributed by MCT Information Services
Before You Go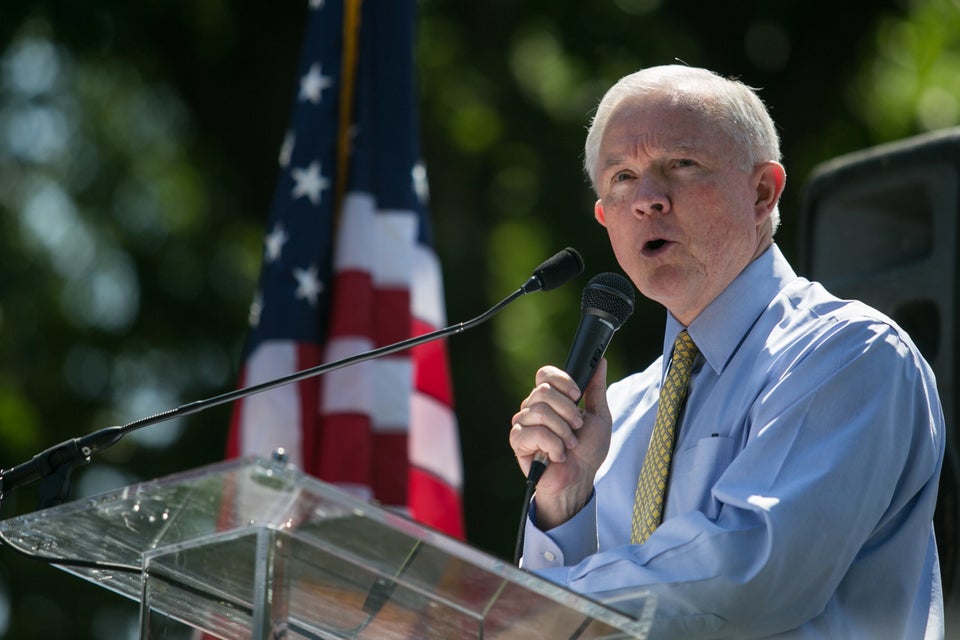 Senate Seats Up For Grabs In 2014
Popular in the Community