WASHINGTON ― The man who opened fire on Republican lawmakers practicing for an upcoming baseball game on Wednesday was apparently a Bernie Sanders supporter outspoken in his distaste for the GOP, President Donald Trump and former Democratic presidential nominee Hillary Clinton.
James Hodgkinson, a home inspector from Belleville, Illinois, died at a hospital in Washington, D.C., following a shootout with Capitol Police at a baseball field in Alexandria, Virginia.
Hodgkinson's wife told ABC News that her husband had been living in Alexandria for two months. On Monday, Hodgkinson reportedly canceled his membership at a YMCA located near the scene of Wednesday's shooting.
Hodgkinson visited the YMCA most mornings, according to The New York Times and The Washington Post. Both outlets reported Hodgkinson would frequently see former Alexandria Mayor William Euille at the gym, and the two would chat about things like politics or where to eat. Hodgkinson appeared to be living out of a gym bag, according to Euille, and would shower at the Y and sit for hours in the lobby on his laptop.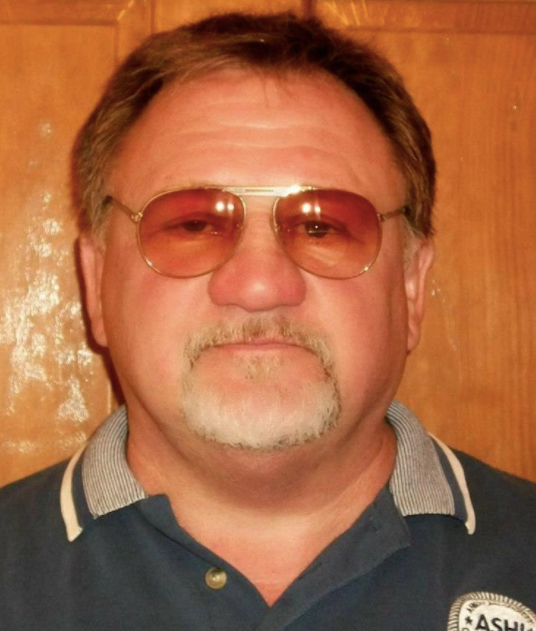 Two Facebook pages apparently belonging to Hodgkinson ― both now inaccessible to the public ― reveal strong political sentiments.
He once posted a petition on Facebook asking the Federal Elections Commission to open an election fraud investigation into Clinton and the Democratic National Committee. He wrote that Clinton was "Really a Republican in a Democratic Pant Suit!!!"
He also posted a photo of Sanders photoshopped into an Uncle Sam costume and joined a Facebook group stating that the "Road to Hell is Paved With Republicans."
Sanders issued a statement on Wednesday saying he was "sickened" by Hodgkinson's "despicable" act.
"Let me be as clear as I can be. Violence of any kind is unacceptable in our society and I condemn this action in the strongest possible terms. Real change can only come about through nonviolent action, and anything else runs against our most deeply held American values," Sanders said.
Charles Orear, a restaurant manager from St. Louis, told The Washington Post that he and Hodgkinson became friends while working on Sanders' presidential campaign.
"He was this union tradesman, pretty stocky, and we stayed up talking politics," Orear told the Post. "He was more on the really progressive side of things."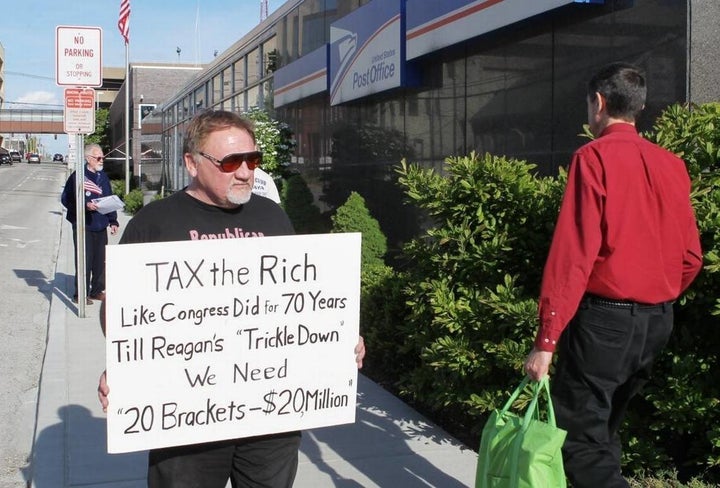 Online court records suggest Hodgkinson had a history of violence. He was arrested in 2006 on suspicion of battery with intent to cause bodily harm. He was also charged with domestic battery, criminal damage of property and reckless discharge of a firearm.
According to a 2006 complaint filed with the St. Clair County Sheriff's Department and based on statements from Hodgkinson's neighbors, he and his wife Suzanne became violent when their daughter, who was visiting a neighboring residence, refused to come home.
Among other things, the complaint accuses Hodgkinson of choking his daughter and grabbing her by the hair. The complaint also states that Hodgkinson punched a woman in the residence with a closed fist after she threatened to call the police. That woman's boyfriend told authorities that when he went to Hodgkinson's home to confront him, Hodgkinson aimed a shotgun in his face, hit him over the head with the stock and fired a round in his direction.
Police recovered a pocket knife and a 12-gauge shotgun during the 2006 incident, and Hodgkinson and his wife were arrested. The charges were later dismissed. Previously, Hodgkinson had been charged with a DUI and resisting arrest in 1993, the latter charge also eventually dismissed.
In 2012, Hodgkinson wrote several letters to his local newspaper, the Belleville News-Democrat, calling for increased taxes on the wealthy and criticizing Republicans.
Hodgkinson criticized another letter writer by saying he "reminds me of Rush Limbaugh and Bill O'Reilly, but I'm sure he doesn't bring in the millions of dollars those two do. They speak their lies and hatred and misdirection to anyone who will listen."
Calling for higher marginal tax rates on the rich, Hodgkinson concluded by saying, "I believe anything near these rates would be fair and balanced. In rebuttal: I have never said 'life sucks,' only the policies of the Republicans."
This article has been updated to clarify the sequence of events described in the 2006 complaint against Hodgkinson.
Popular in the Community